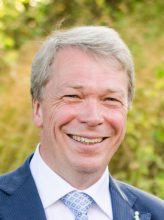 New member since 18/08/2017
Anders Rengefors, General Manager P3Plus
Company and position
General Manager, P3Plus
About P3Plus (test code: 418)
P3plus is a specialized ICT service operating company for the care & health sector, semi-government and service sector. P3plus specializes in consultancy, training and implementation of client registration systems as well as providing reporting and Business Intelligence solutions in complex IT environments.
"We make it easier for our clients to reach their goals by connecting people and software products in their daily processes" says Anders Rengefors General Manager P3Plus since 2010 and member of the Swedish Chamber of Commerce since many years. "P3Plus is an IT company in a small niche. We provide solutions for our customers to access data from their databases and present it so they can make decisions based on the information. Our customers are mainly from the public and private sector within social services in the Netherlands and Belgium. Anders Rengefors is an experienced business manager and entrepreneur with a solid international commercial and business management background and fluent in
Swedish, Dutch, English and Italian. He is particular proficiency in business development and strategic marketing together with people management. He is the only Swede within the company who has 8 employees in total. The international side of the company therefore must be represented by the programs they are using which comes from Finland, Sweden, USA and the Netherlands.
Do you experience a difference in business culture between Sweden and the Netherlands?
"There are many similarities, but there are also differences. In the Netherlands they are very direct, and they like to bring up the money question early on in business discussions."
Personal
How long have you been in the Netherlands?
"26 years in April."
What brought you here?
"I worked for an American corporation in Sweden, which had their European headquarters in the Netherlands where I was offered a position. Later I was headhunted by a large Dutch company to rebuild their sales organization worldwide, so I travelled around the world for three years. After that, in 2003, I developed a Startup company to develop car computers together with a partner but it did not work out that well so I continued as a consultant for business development. In 2005, I was hired by an American company to develop their product launch of a tablet computer in Europe and in 2010 we founded P3Plus."
Do you feel Dutch?
"No I don't, I feel Swedish. I live in the Netherlands and I like it very much but Sweden is where my heart is."
Do your children feel Dutch or Swedish?
"They are both born in Sweden, but they were five and seven when they moved to the Netherlands so  they grew up here and are totally integrated in the Dutch society.  Jeanette feels both Swedish and Dutch while Christina is almost completely Dutch, and he chose for the Dutch citizenship when he turned 18."
Is the Netherlands or Sweden home for you?
"This is our home, I sometimes feel like a tourist when I am in Sweden. But we have a wonderful summer house in Sörmland where we go at least every summer."
What do you miss the most from Sweden?
"Filmjölk". And the nature is what I miss most about Sweden, without doubt. That is what I dislike the most about this country, the lack of nature. It is nice to have the opportunity to go to Sörmland to an island in the middle of nowhere and just breathe."
What is the best thing about Holland?
"It is very dynamic and international, and the Dutch have a pragmatic way of figuring things out and a liberal attitude."
Swedish Chamber of Commerce
Why did you join the Swedish Chamber of Commerce?
"It is very important to support the Chamber in its work to help Swedish companies that come here. None of the Chamber's members are my clients, but the events give me inspiration and a fantastic   network that can always be of value for one's business."
Would you recommend the Swedish Chamber of Commerce to your business relations and friends?
"Yes, without question, if you have any relationship with Sweden or Scandinavia. It is the only business organization with relevance. I am very happy to be a part of the Swedish Chamber."
Do you have any advice for the Swedish Chamber for the future?
"I think the most important thing is to be flexible and adapt to the market. That means that many small sized companies will become members rather than only large corporations, and therefore it is important to organize events and activities for their needs as well."
You are participating in the Swedish Chamber of Commerce and Young Professionals Mentorship Program 2016. What do you gain from the Mentorship Program and why are you a mentor?
"I think I have a lot of experience to share as an international business man.  I had an informal mentor during some years myself who helped me and I want to do the same for someone else. To be part of the Mentorship Program is a win/win situation. You get as much back as you give."