About the Tech Table

The Swedish Chamber of Commerce Tech Table  aims to bring to together tailored and  composed, intimate groups of Tech companies and members of the Swedish Chamber for interactive roundtable discussions and keynote speakers.
New technologies and developments are  leading to innovative, interesting and complex legal, ethical, and practical issues. Making connections is key in the Tech sector to share best practices and knowledge. The Tech Table will be held once a quarter at different inspiring  tech locations and will be the stage to discuss in depth tech topics with like-minded professionals with various areas of expertise. Participant lists are curated for all attendees to get the most out of the discussions. You will be notified if your seat has been confirmed. By booking, members of the Swedish Chamber of Commerce are free of charge and non-members pay Euro 45,00.
Dates:
October 6,  2020
December 8, 2020
March 4, 2021
May 18,  2021

The format is informal and under Chatham House Rule.
We are looking forward to welcome you to the start of a interesting new Tech chapter!
To register interest to attend please visit our Event page:
https://bit.ly/3coveeV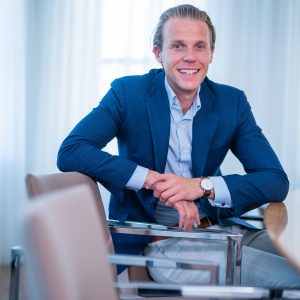 Moderator: Rens Goudsmit, attorney Head of TK Tech Amsterdam
"New technologies and developments are also leading to innovative, interesting and complex legal issues. "Current laws and regulations tend not to have been geared to these new developments yet," says Goudsmit. "There is still no obvious answer to questions such as: how do the principles of the GDPR affect the documentation of all manner of transactions in a decentralised blockchain? Who is liable if a self-driving car causes an accident? Who holds the copyright if a robot writes a book? We address these questions based on our legal knowledge and knowledge of the sector, always with a keen eye for technology."
Welcome to contatct the Swedish Chamber Event Team if you would like to host a Tech Table at your company.