Back to overview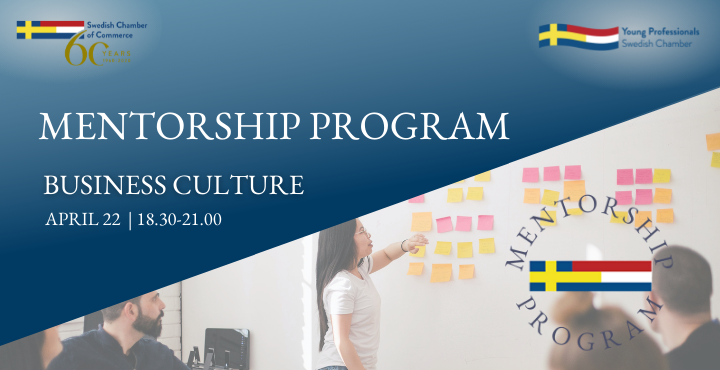 Tuesday, June 7, 2022
18.30-21.00
Mindfulness and recovery
Kristina Zumpolle
Founder Zumflow
Whether our leadership affects millions, hundreds, or a handful, we can no longer afford to be on autopilot in our lives, with our families, or in our organizations.
Practice Mindfulness & Cultivate Presence
Build Emotional Intelligence
Develop Availability, Flexibility, Resilience
Focus on Integrity and Ethics
Embrace Radical Responsibility
Lead from Radical Possibility
Live the Spirit of Mastery
The Swedish Chamber of Commerce Mentorship Program 2020-2021 is supported by:

Venue
Swedish Chamber of Commerce
Edge Olympic
Amsterdam
Register for this event - Non-members
Register for this event - Members
Thank you for registering for this event. Below you can let us know if you want to bring a guest, and if so, how many.