Back to overview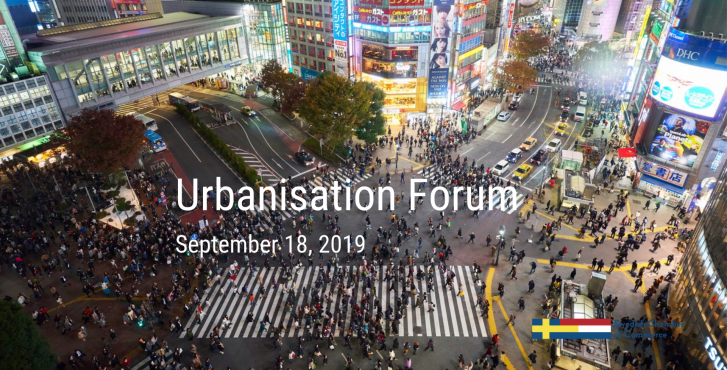 SAVE THE DATE!
The Swedish Chamber of Commerce in the Netherlands in collaboration with the Swedish Embassy are looking forward to invvite you to the Urbanization Forum on September 18, 2019.
Time:  16.00 – 19.00
Venue: Epicenter Amsterdam.
More than half of the world's population are living in urban areas and cities are set to be the future global economic engines. As the urban areas are rapidly expanding, there are several crucial challenges that must be addressed, creating a huge demand for infrastructure that will connect the city and make it more inclusive and sustainable. This Forum aims to discuss these issues and explore the challenges of today as well as the challenges of the future.
With insights from experts on the matter, several keynote speakers – which include Mr Eugene Grüter, SWECO – will take place to the stage at the Swedish Chamber of Commerce's Urbanisation Forum 2019 to explore the key issues and challenges related to urbanisation and the latest technology and innovations.
More information tbc.
Register for this event - Non-members
Register for this event - Members
Thank you for registering for this event. Below you can let us know if you want to bring a guest, and if so, how many.