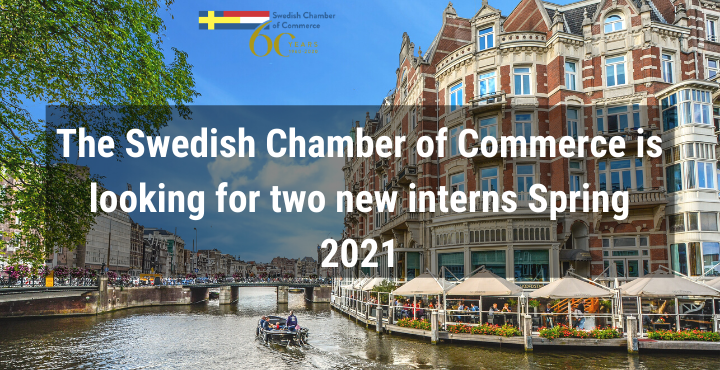 The Swedish Chamber of Commerce for the Netherlands is currently looking to welcome two interns to our office in Amsterdam for the spring of 2021. As an intern you will be an important part of the team at the Chamber and contribute to the everyday operations of the entire organisation. The internship lasts between January 25th 2021 and June 11 2021, and includes both specific duties to your internship role as well as supporting the office with administrative tasks. The Chamber seeks to recruit two interns. One as a Event and Programmes management intern and one as Marketing and Communications intern.
Read more about the two internship positions below.
Since we are looking for Swedish university students, the post below is in Swedish. The applicant has to be a student at a Swedish university.
The internship is located in our office in Amsterdam.
---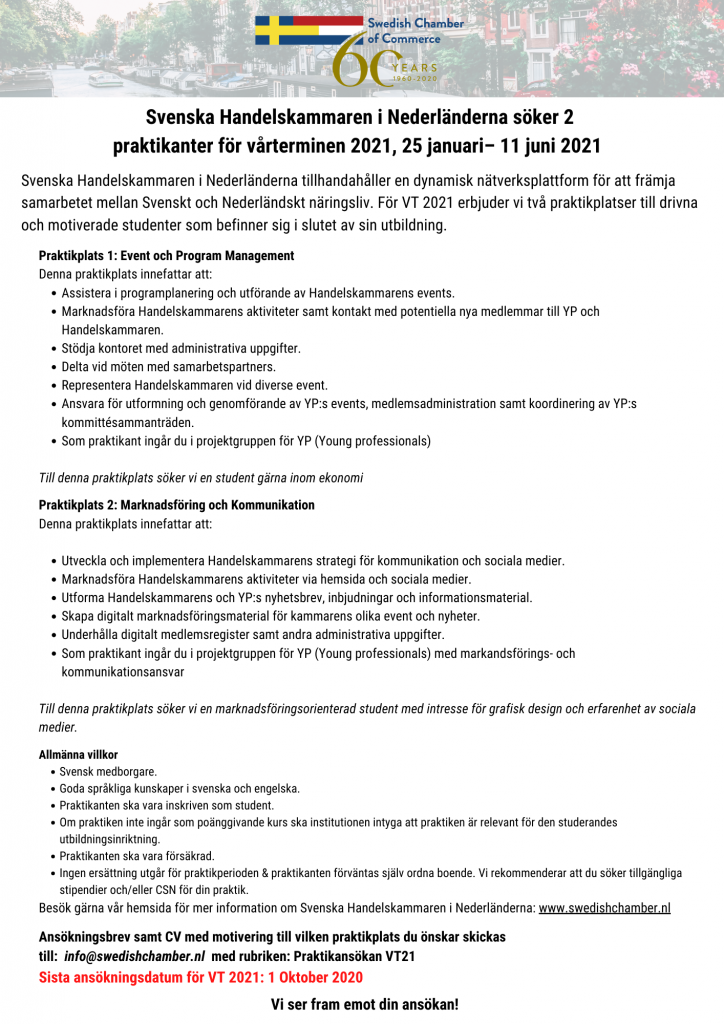 Vid frågor, vänligen kontakta Kerstin Gerlagh på telefon eller mail:
+31(0)203203226
kerstin.gerlagh@swedishchamber.nl