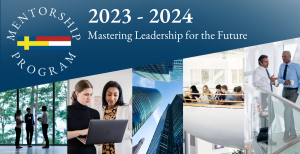 The Swedish Chamber of Commerce Mentorship Program offers a unique opportunity for both young professionals and senior leaders to benefit from an exclusive exchange. During eight months, you will participate in group workshops, digital meet-ups, and individual mentoring sessions. The theme of this year's program is Mastering Leadership for the Future, and it is designed to help you develop the skills expected from future leaders.
The Program will give you
Personal and professional growth

Leadership awareness

Network opportunities

Inspiration from renowned speakers

Insights into the Swedish-Dutch business community
In addition, mentees will be able to advance in their career aspirations and explore new paths. Mentors will have the valuable opportunity to learn from the new ways of thinking of future generations of leaders.
You will gain access to expositional mentors from the Swedish chamber's business community, engaging with them in reflective conversations on topical subjects as well as personal dilemmas, hopes for the future, and things that may be holding you back. Go into the program with openness to challenge and to different views and you will get out with a fresh perspective and greater maturity.

– Mentee participant 2022-2023
Criteria for mentees
Member of the Swedish Chamber of Commerce Young Professionals

Swedish – Dutch connection

Ideally 3-4 years of professional career experience
Criteria for mentors
Member of the Swedish Chamber of Commerce
Leadership experience
Swedish – Dutch connection
Hold a senior role
Application
Please email your finished application form to yp@swedishchamber.nl before the deadline of September 20, 2023. The number of seats is limited.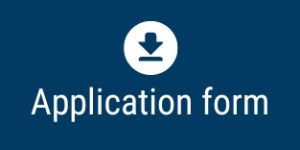 Program Outline
Eight-month long program from October 4, 2023, to May 30, 2024.
Five group workshops located in Amsterdam with inspirational speakers, interactive discussions, and reflections on the topics: Innovation and tech, Leadership and business culture, Sustainable leadership, and Mindfulness.
Three digital meet-ups with participant presentations and reflections.
Certification Ceremony Dinner.
Individual mentoring sessions with Mentee-Mentor.
Read more about the specific events in our Upcoming Events calendar.  Previous Mentorship Program participants are also welcome to sign up for this year's events.
Participants Fee
200 euros per person, excl VAT for Mentees and Mentors.
Exclusive Company Offer
Attain a Mentee seat for your company (up until 36 years).
Attain a Mentor seat for your company (the Mentor and the Mentee from your company will not be paired).
Your company logo will be displayed in marketing and website material for the Mentorship Program 2023-2024.
Your company will be presented on our website and in our social media channels and Newsletter.
You are welcome to host one of the Mentorship Program sessions and/or give a brief about your company.
You will contribute to the program's student scholarship.
Price: 500 Euro
Student Scholarship
Students can apply for a scholarship worth 50% of the participation fee and join at a reduced price of 100 euros. To apply for the Scholarship, please send a motivational letter stating why you wish to take part in the Mentorship Program, together with the application form to yp@swedishchamber.nl.
About the Swedish Chamber Mentorship Programme
The Mentorship Program was launched in October 2012. Since then, more than 100 Young Professionals of the Swedish Chamber have followed the program and benefited from their future personal and professional growth. The many Mentors have benefited to meet the new generation leaders of the future and to learn more about their insights and values. The Mentorship Program is made possible by the Swedish Chamber of Commerce in collaboration with AIMS International Netherlands B.V., a member of AIMS International.
With recommendation from the mentorship program coach and previous participants