Back to overview
The Chairman of the Swedish Chamber of Commerce, Ehsan Turabaz, and the Swedish Chamber's General Manager, Kerstin Gerlagh, were delighted to attend Handelsbanken's Executive Dinner with the Board of Handelsbanken on Tuesday September 25th, at the Koninklijke Industrieele Groote Club in Amsterdam and to meet with Pär Boman, Chairman of the Board of Handelsbanken.
On behalf of the Board of the Swedish Chamber, they wish to thank Handelsbanken for a very inspiring evening.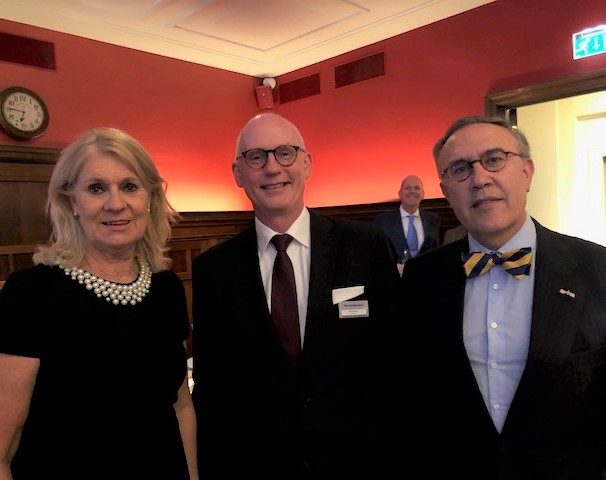 From left to right: Kerstin Gerlagh, Pär Boman and Ehsan Turabaz.