Back to overview
Anticimex is a worldwide Swedish based pest control company. They also offer a disinfections service by misting. The spray eliminates bacteria and viruses, including Covid19 in buildings.
 Who can benefit from this service?
'We are working in various vital sectors with high risks of Covid. We aim at offices and other places where many people attend and tour. Companies in all branches see it as their responsibility to do as much as they can to protect their employees, customers and visitors.' Martijn Kwappenberg, Sales & Marketing Manager explains.
Read more: https://www.anticimex.com/nl-nl/onze-diensten/corona-desinfectie/?utm_source=signature&utm_medium=email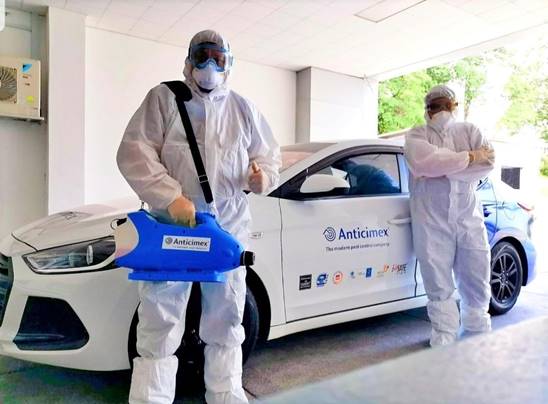 Trained Anticimex employees with fogging device and protective equipment.
Photo: Anticimex