Back to overview
Remy Steijger is the co-founder of Captains — content production agency and member company of the Swedish Chamber. We went to visit him at their office in Delft, finding out what the oh-so-popular word storytelling actually means.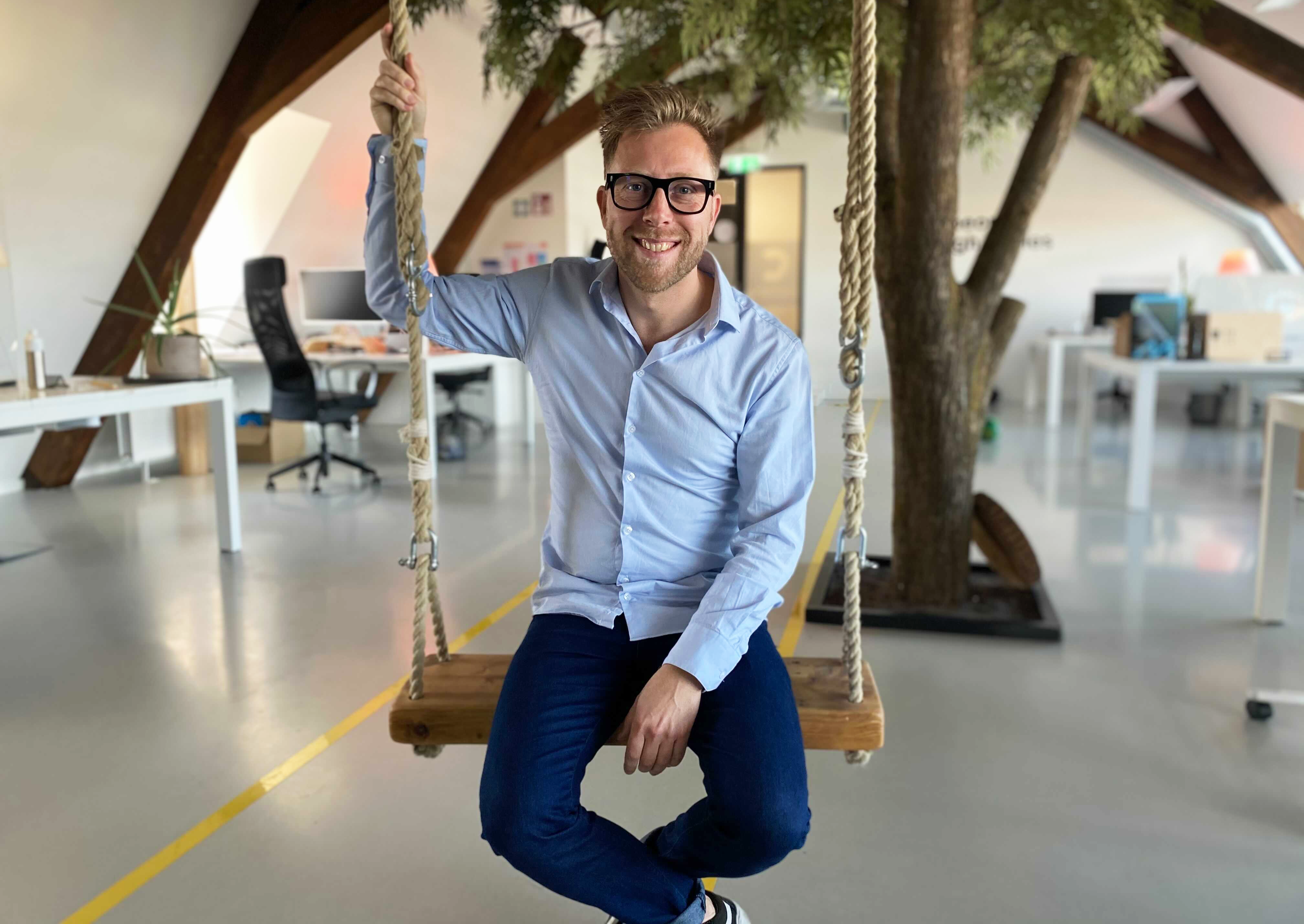 "Lots of new clients, lots of new opportunities ", Remy Steijger says as he walks through the office located at the same railway station he used to wait for the train as a kid. With his childhood home only a couple of streets away, it is not hard to understand him getting nostalgic as he looks out the window.
— It is kind of like I connected the future with the past by getting this place. It is crazy to think that when I was a kid, standing over there by the railtrack, this would one day become my office. I never would have imagined. 
It was six years ago Remy decided to partner with Jop Goslinga, co-founder of Captains, to start a content production agency dedicated to authentic storytelling. But when asked to look back at his career, it all seems to have started long before that. More specifically, at his part time job at the IKEA store in Delft. 
By spending most weekends at the blue-yellow headquarters, Remy not only earned some extra money while finishing his studies, but managed to grow a passion for marketing which paved the way for his future.
— You know, people from all around the world came to that store to get educated. They were doing marketing research, always experimenting with customers, and I found that so interesting. At one point, I was learning more at my part time job than I was from my studies. The real thing happened in the IKEA store.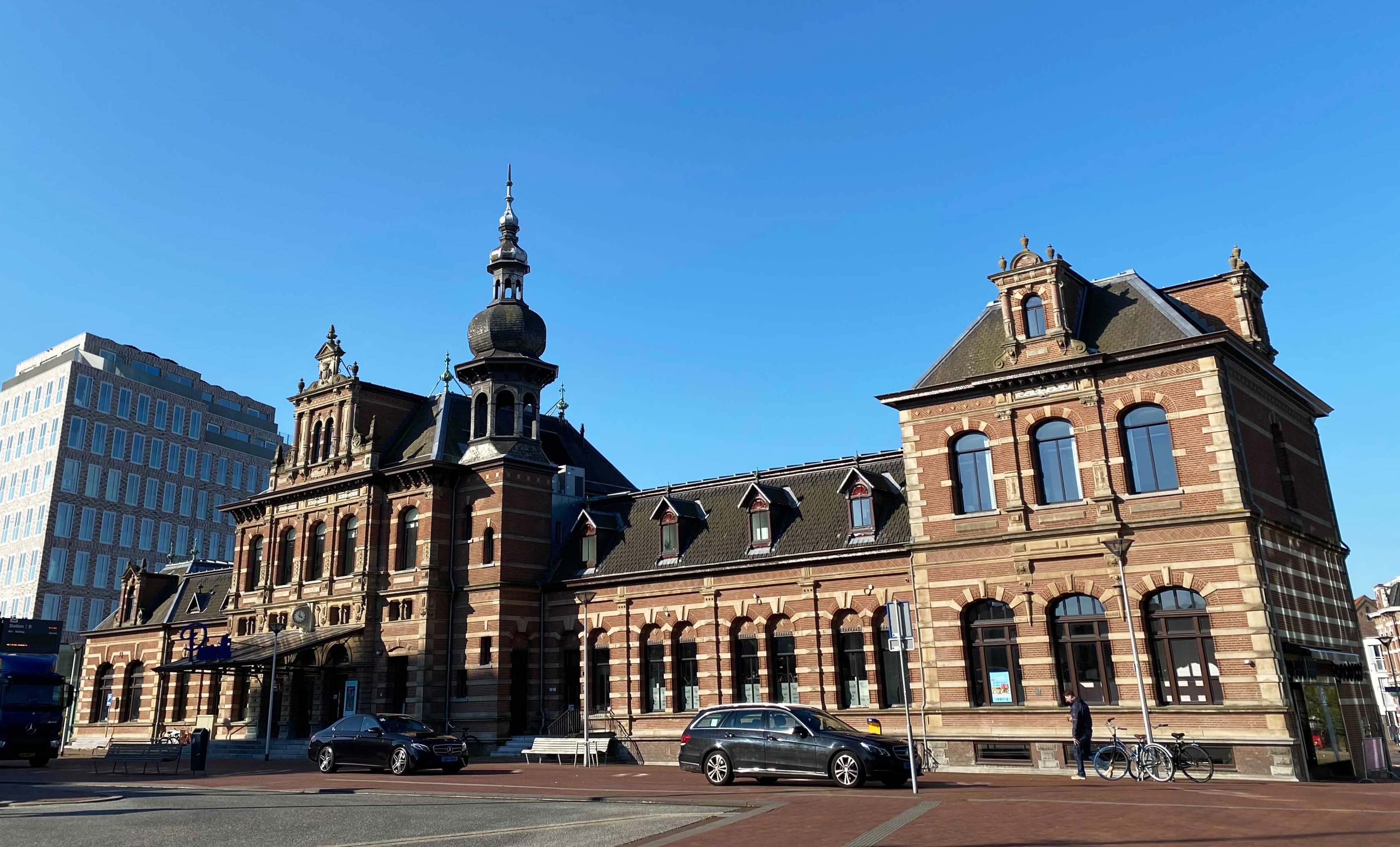 Ten years later
Fast forward ten years and it was time for Remy to leave the Swedish cult brand which by then had given him the opportunity to, in his own words, take on huge marketing responsibilities while getting to travel the world. The next step was following his entrepreneurial spirit. 
— I always thought that I would be an entrepreneur one day, I just had to wait for the right moment. By the time I left IKEA, I started to get really interested in social media.  And I already knew how to create good stories, so I thought 'wow, this is what I should be doing, this is the field I should start my business in'. 
And so he did. But it was not until Remy later teamed up with Jop, the journalist who created mind blowing video content, that the real success story began. With a name inspired by navigation and leadership, showing people how things should be done, they started Captains.
Today the team consists of project managers, strategists, producers, directors and editors — all working under one roof with the same core vision; moving people through stories.
— We use stories to move people. When we tell a story through a video, we want to reach people's emotions, making them laugh, get the chills, and simply connect to the story we are telling.
And how do you manage to keep people's attention?
— One of the most important things is that we know exactly what kind of audience we are creating the video for. And it is not necessarily a person with a typically pretty face who should tell the story. If we make it as authentic as possible, then people think 'okay, I am watching the real stuff here, not a commercial'. 
Authenticity is what sets Captains apart, according to Remy. By focusing on the audience rather than the client, and not being afraid to stick to their niche, they are unique. 
— A lot of our competition say that they do the same thing we do, when in reality they also do commercials with actors and fiction. They basically do everything, and I do not believe that you can do one thing extremely good if you try to do everything. And that is why I can say that we are making the best products out there within our niche.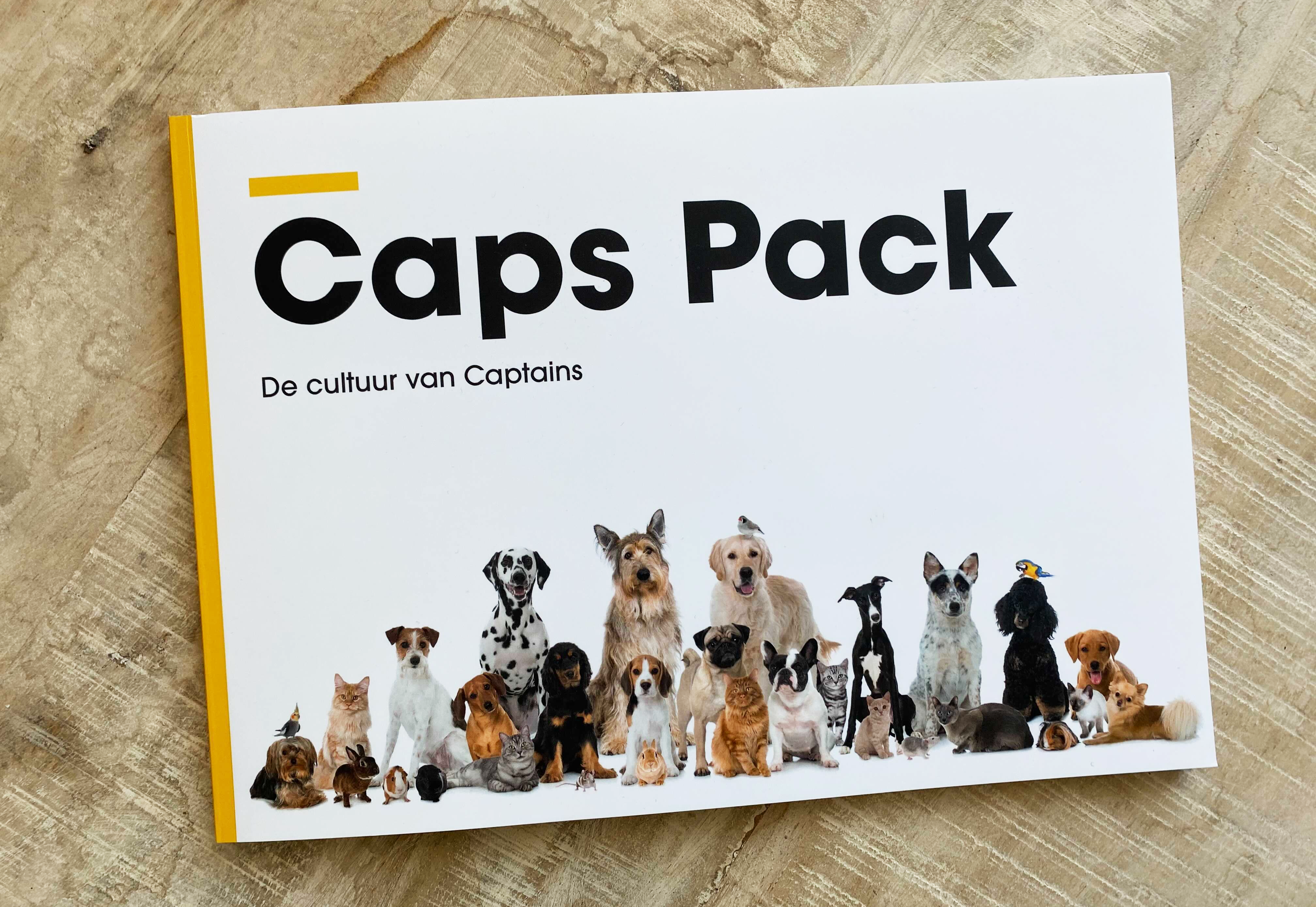 A unique, perhaps Swedish inspired, culture
Captains have a not-so-traditional way of working, Remy explains. Instead of having an advertising agency coming up with the concept, a production agency creating the content, and a media agency getting it out there, they make it all happen within one agency. 
Remy points to the different rooms surrounding him, some with traditional desks and others with impressive computer setups, showing where his co-workers with varying roles do their job. But in the end, it is all a big collaboration where everyone contributes and challenges one another.
— In our culture, everyone is given freedom and responsibility. That means that if you want to achieve something, or have an initiative to do something, you are free to try it out. Nobody here is going to tell you 'no, you are not allowed'. And if someone has a problem with my attitude, or thinks that I am doing something wrong, they are free to tell me. We do not have that sort of hierarchy here. 
Has that sort of flat hierarchy, which is typical for Swedish organisations, inspired you?
— Absolutely. In the Netherlands, having lunch breaks with the store manager is not as common. I would like to think that the yellow in Captains stems from my Swedish connection since working for IKEA. It was very informal working there, and that definitely inspired me when it comes to the culture here.
As Remy continues talking about Captains' culture, he brings out an obviously meaningful book to the office. "We are going to be the new Disney", it says when he flips the dog-covered front page. The high ambition is crystal clear.
— That is our main goal. We want the reputation and the size of Disney, and we want to produce content that everyone knows about. In the future, we will be one of the first names people think about when asked to mention a big content production agency in Europe. Maybe even worldwide. 
Text: Jennifer Nilsson — The Swedish Chamber of Commerce