Back to overview
Swe-Cham Member NORNORM has raised €110 million in a funding round led by Verdane, the European specialist growth equity firm.
European circular scale-up NORNORM announced a €110 million funding round, led by growth equity investment firm Verdane, alongside Inter IKEA Group and Philian AB.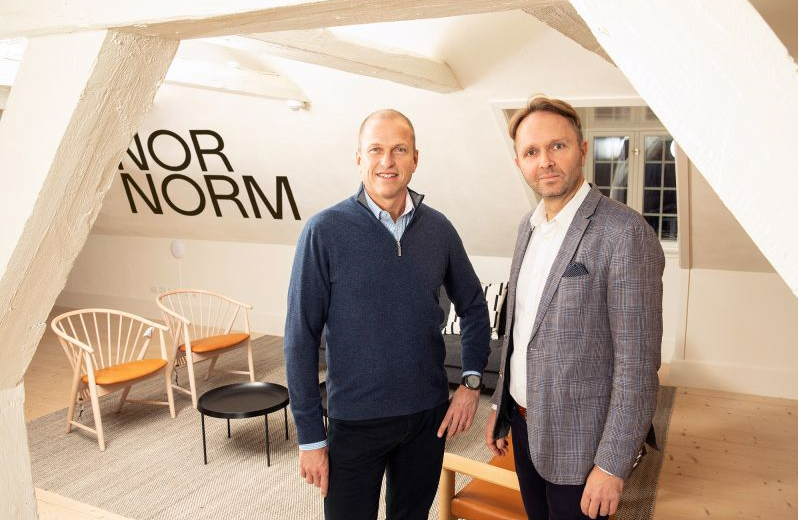 NORNORM is a subscription-based furnishing service that enables businesses to move from single-use office furniture to a circular model. As well as improving flexibility and cost efficiency for landlords and business owners, NORNORM helps its customers significantly reduce their environmental impact by moving to a circular model that extends the lifecycle of office furniture by 3x.
With the additional support from Verdane, the company will use the funding round as a launchpad for further global expansion. NORNORM is currently operating in Denmark, Sweden, Norway, Finland, Germany, France, Netherlands, Belgium, Poland and Austria. The company has also recently entered the UK market, and plans to enter the US in 2023.
NORNORM was co-founded with Inter IKEA Development in 2020. In under two years, NORNORM has sold over 200,000 square metres of office furniture subscriptions. NORNORM's international customer base includes Volvo, Electrolux, Castellum, IWG, Wolt, Miro, Edge, and Netflix amongst others. NORNORM has taken major steps in setting a new, circular norm for office furniture with over 500 office installations, which means that more than 22,000 people have already joined the circular movement and are now benefiting at work from NORNORM's circular workspace solutions.
"To grow and adapt to the future, all companies need to rethink and fully adopt circular models, and move away from the linear business model. This is just the beginning of the movement. All industries will be affected, and to survive and thrive business leaders have to be prepared to change. The circular movement will have a bigger impact on industries than the Internet revolution," said Jonas Kjellberg co-founder and Chairman of the Board at NORNORM.
"The same way Tesla's electrification of cars has influenced the motor industry, we want to be the catalyst of change to circularity in the workspace industry," commented Anders Munk Jepsen, CEO at NORNORM.
"NORNORM is well loved by the world's most innovative businesses, who know that reducing their own carbon footprints is a key part of solving the climate crisis. A systemic shift from single use to circular is needed across the economy; this is a key investment thesis for Verdane. We're delighted to back Anders, Jonas and their excellent team as they scale the Furniture-as-a-Service model globally. We're excited to see such a strong response from customers – NORNORM are creating a 'new normal' that clearly resonates with forward-thinking business leaders," said Erik Osmundsen, Partner at Verdane.
Read the full press release at nornorm.com