Back to overview
Dutch Entrepreneur and Swedish Chamber Member Marcel van der Kuil and Swedish research-scientist Sara Riggare invite you to join a 'Connect, Lunch & Learn' session on the 10th of May, where Marcel will share his experiences in the 'Personal Health' start-up journey of Fitsurance and where Sara will share her insights regarding her research regarding 'Personal Science' and her own story related to Parkinsons' disease. Fitsurance is an active member to the Science-to-Impact start-up community of Amsterdam. Sara is a 'not patient, but impatient' member of the science community in Uppsala.
Sara and Marcel share a vision, also because given their very personal stories, that the future of Health, Healthcare and Science is 'personal'. An approach focused on individuals, working with communities of peers and experts and using the potential of Tech like Open Data, AI and Collaborative tools has the potential to completely transform these systems. With more empowerment of individuals, these systems can become way more sustainable, also in a financial way.
Fitsurance has gathered some interesting testimonials in the Netherlands regarding the new paramedic concept of 'Lifestyle' coaching, e.g. for people suffering from diabetes, obesitas, depression or work/life challenges. There seems to be sufficient interest for this in Sweden.
Join Marcel and Sara for this lunch session, as they will explain what they have done, how they have done it and what they have learned from it, as 'best practices' for any Health start-up or Health/Lifestyle-focused scientists. The session will be highly interactive, to make sure everybody can connect!
Join the Connect, Learn & Lunch on the 10th of May! A light and healthy lunch will be served.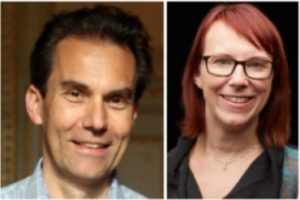 The event is organized by the Netherlands Innovation Network Sweden (www.innovatie.se) and is free of charge.
Read more here.