Back to overview
Dutch Consular Corps (CNN), founded on December 4, 1996, was celebrating its 25th anniversary in 2021. For this occasion, the CNN board thought this was an excellent moment to present an Anniversary Book with the stories and activities of 25 of the 140 members of the Dutch Consular Corps. What does the function of an honorary consul actually entail, what are her or his duties, and what does an honorary consul do? And what motivates someone to allocate time and energy "free of charge" for matters that in many cases do not concern one's own homeland?
In Corps Consulaire Nederland, written in Dutch and English, Lukas Joel talks to twenty-five honorary consuls in which they share their stories and talk about their motivation and experiences during their assignments. Among others, you can read the personal stories of well-known Swe-Cham Members Ben Vree and Chairman Ehsan Turabaz.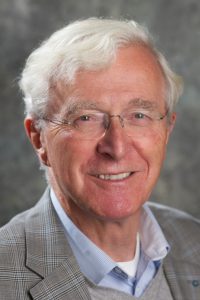 Lukas Joel (1946) member of the Swedish Chamber of Commerce and former Honorary Consul of Sweden in the Northern Netherlands. For his assignment between 2009 and 2019, he was knighted by both the Swedish and the Dutch Kings. During his time as consul, he experienced a lot of special moments and met a lot of interesting people. He previously wrote the book Met kraai heen en hond terug. He realized that his fellow consuls have had a lot of interesting experiences as well and he was very pleased to gather 25 of those stories in the 25th Anniversary Book for the Dutch Consular Corps.
For more information welcome to contact Lukas Joel, joel@joelbv.nl