Back to overview
Sharing a Nordic heritage and the passion for cross-disciplinary dialogue and engagement in issues that are crucial to our world and our future, EQT AB ("EQT") announced a global partnership with Nobel Prize Outreach.
EQT announces that it joins a select group of Nobel International partners. As a Nobel International Partner, EQT is committed to sharing knowledge, science, and research, by encouraging cross-disciplinary engagement with Nobel Prize Laureates.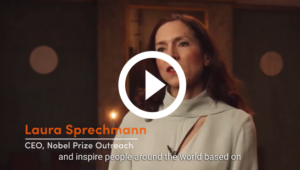 Click here to learn more.