Back to overview
POWER AND INFLUENCE
Sweden has long been a strong promoter of gender equality, and the country has a law against gender discrimination. But board rooms remain male-dominated. Let's take a closer look.
The Swedish approach
The overarching Swedish principle is that everyone, regardless of gender, has the right to work and support themselves, to balance career and family life, and to live without the fear of abuse or violence.
Gender equality implies not only equal distribution between men and women in all domains of society. It is also about the qualitative aspects, ensuring that the knowledge and experience of both men and women are used to promote progress in all aspects of society.
Gender mainstreaming
Since 2018, the Swedish Gender Equality Agency is tasked by the Swedish government to support government agencies with the work of integrating a gender perspective in all of their operations. The initiative is called the Gender Mainstreaming in Government Agencies (GMGA) programme, and its goal is to integrate gender equality in all aspects of each agency's work.
Male-dominated board rooms – so far
The business sector remains a male-dominated field in Sweden.
According to Statistics Sweden's bi-annual report on gender equality from 2022, 10 per cent of the companies listed on the Stockholm Stock Exchange had women chairpersons, with 36 per cent of board members women. Thirteen per cent of the companies had female CEOs.
Some politicians suggest quotas for women as a quicker way of achieving gender-equal board rooms.
The Allbright foundation has written a critical report about inequality among tech startups in Sweden: 'Tech Dudes Caught in Their Own Myth' (pdf, May 2020).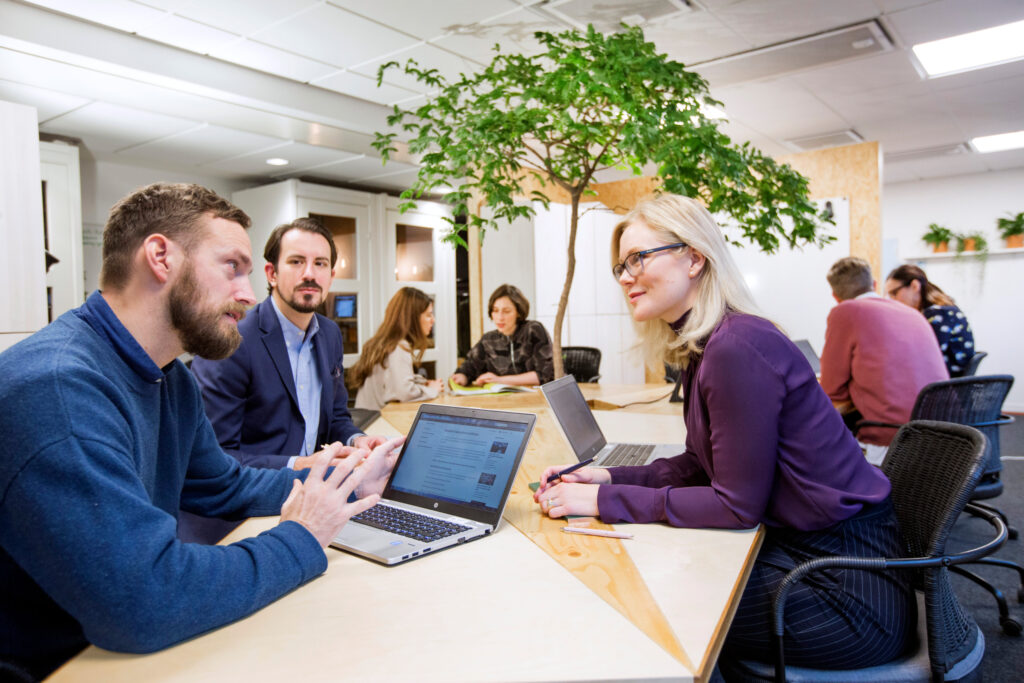 Equality in the workplace
Sweden has come a long way in making sure that women and men are treated equally in the workplace. Gender discrimination in the workplace has been illegal since 1980. The Swedish Discrimination Act (pdf) from 2009 demands that employers not only actively promote equality between men and women, but also take measures against harassment. Following a 2017 expansion of the law, the preventive work includes harassment related to all grounds for discrimination: an employer's sex, transgender identity or expression, ethnicity, religion or other belief, disability, sexual orientation and age. The act also states that employees and job applicants who are, have been or will be taking parental leave may not be treated unfairly. Cases of discrimination can be reported to the Swedish Equality Ombudsman (Diskrimineringsombudsmannen), a goverment agency that protects equal rights. 'Discrimination' includes cases of unfair treatment by an employer in connection with an employee's parental leave.
The global gender gap
Every year, the international organisation World Economic Forum ranks around 150 countries based on the gap between women and men according to indicators within health, education, economy and politics. Since the report's inception in 2006, Sweden has never ranked lower than fifth.
For more information: https://sweden.se/life/equality/gender-equality