Back to overview
This year, 2021, the Swe-Cham member Handelsbanken turns 150 years old. In 1871, the royal decree granted Handelsbanken its first banking charter, which means that the then King gave them permission to begin operating a bank. Back then, His Majesty Carl XV, King of Sweden and Norway, was on the throne.
The Swedish Chamber of Commerce extends a great congratulation to Handelsbanken for their 150 years!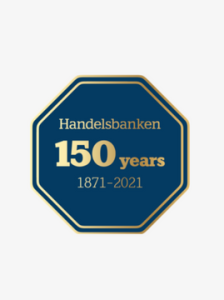 For more information, click here.