Back to overview
The Young Professionals of the Swedish Chamber invites you to join our annual Lucia celebration on December 13, 2018, 18.00-20.00. Bring your friends or colleagues and come join the celebrations! As usual, besides a fantastic performance by our very own pop-up Lucia choir, we will also be serving glögg (mulled wine) as well as traditional Swedish Christmas gingerbread cookies and saffron buns. The choir starts singing at 18.45.
This event is free of charge for YP Members. Register here!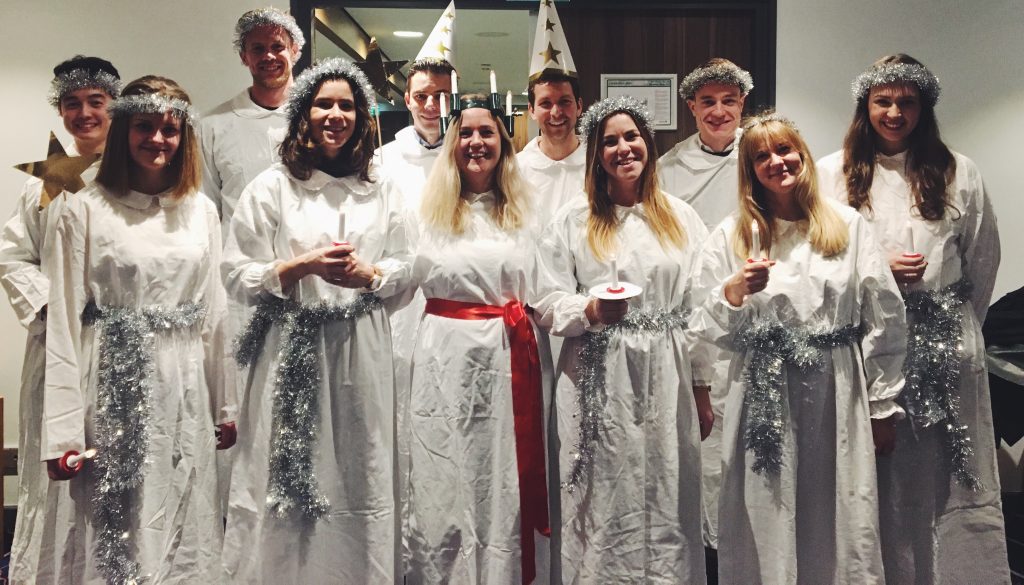 ► LOVE TO SING? Come and enforce our Lucia Choir! 
Welcome to join our pop up Lucia choir for this occasion! Send an email to yp@swedishchamber.nl and we will tell you more about our traditional Lucia celebration. You don't have to be the next Adele, maybe you just like Lucia and want to have a good time!