Back to overview
Lockdown after lockdown has put cities around Europe on paus. Environments where previous exchanges between people, creativity and innovation flourished became at once risk environments and hotspots for the spread of infection. The pandemic has ruthlessly hit urban environments and completely overthrown city life as we know it – from life and movement around the clock to quiet and deserted ghost towns.
These are some of the questions that will be answered on Wednesday 14 April at 12.00-13.00 when the Stockholm Chamber of Commerce invites city experts from four European capitals to a conversation about tomorrow's attractive city. They promise an hour of lessons, insights, hope for the future and a great deal of inspiration.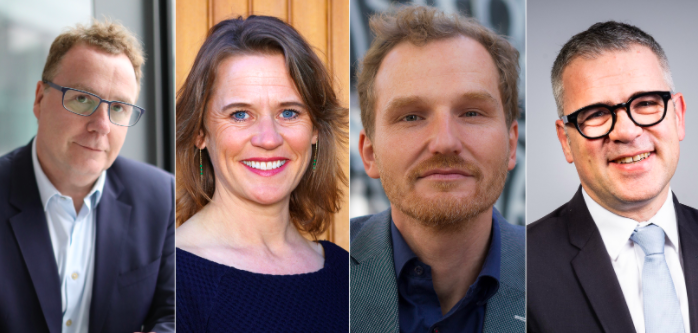 During the seminar we get to listen to:
Greg Clark, Professor and Group Advisor, Future Cities & New Industries, HSBC
Geerte Udo, Director, Amsterdam & partners
Herbert Bartik, Deputy Head of Future Cities, Urban innovation Vienna
Vincent Gollain, Chief Economic Development Officer, L'institut Paris Region
The conversation is led by Daniella Waldfogel, head of business policy at the Stockholm Chamber of Commerce.
The seminar is held in English and is broadcast on the Stockholm Chamber of Commerce's website, Facebook and Youtube.
Read more and sign up for the event here