Back to overview
New Member Company Mindler was founded with the vision that everyone should have the chance to see a psychologist, regardless of circumstances or living situation. We met with Timo Spijkers — Business Development Manager for Mindler in the Netherlands — to discuss digital healthcare, mental health stigma and expansion to new markets.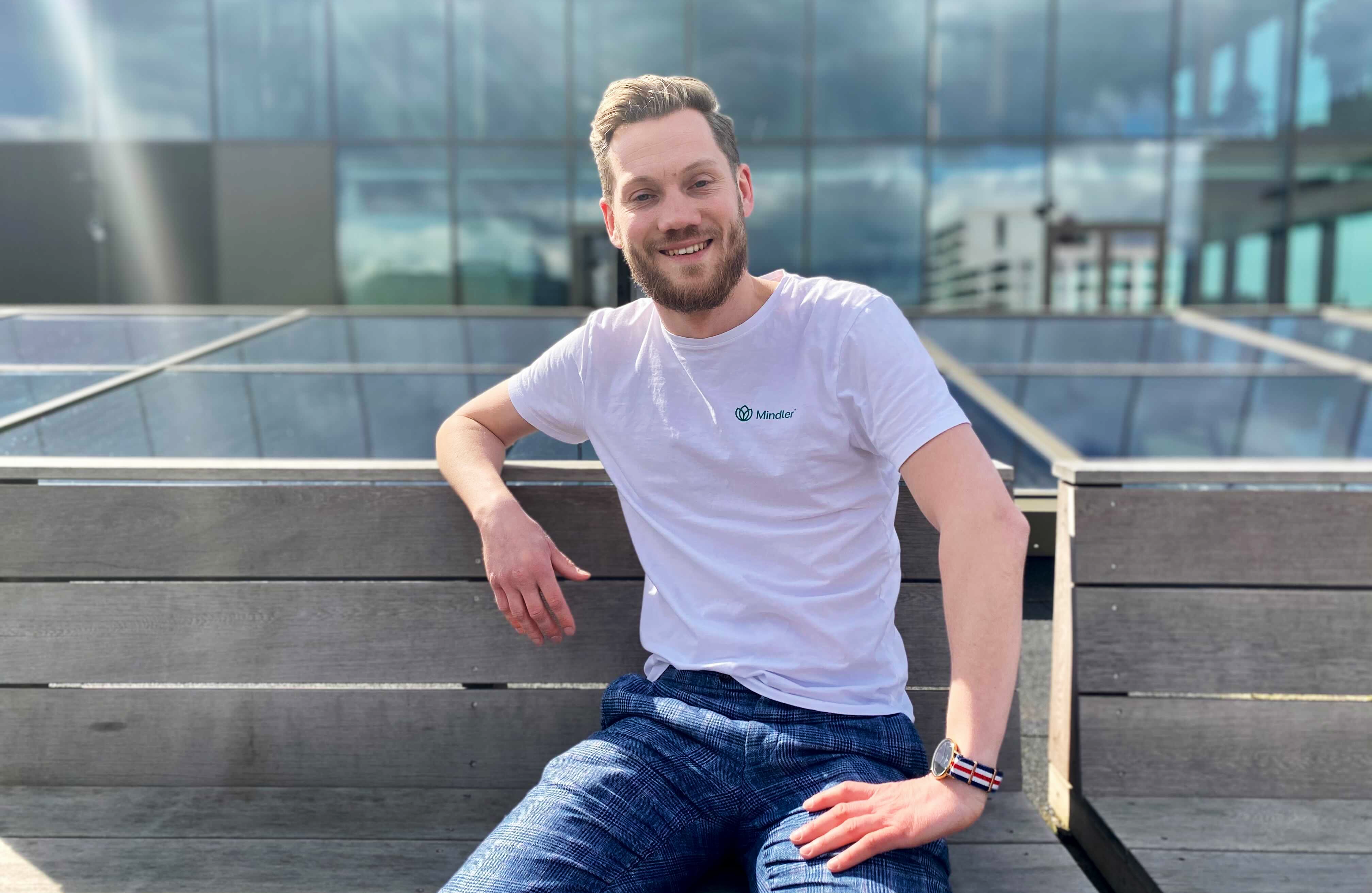 With a background in "classical" health care from his studies in Maastricht, Timo Spijkers came across Swedish founded Mindler while working for a consultancy firm, thinking 'I want to work here myself'. Mindler was in need of people who could help them understand the Dutch healthcare system when expanding to the Netherlands. Timo came to be one of them,  and today he enjoys working for a Swedish company. 
— Everyday is super fun. On the one hand we are a healthcare company, but on the other hand we are a tech startup. And I think working for a tech startup from Sweden is really interesting to me, because the culture is different from what I am used to in the Netherlands. 
In what ways?
— Hierarchy is different. Being in a Swedish company, you are a part of a whole. Everyone wants to work towards the bigger goal of the company. What that concludes in is that there is a faster decision making process, which is needed if you want to change a whole market. We want to change the healthcare market, so fast decisions are needed all the time. 
A demand for digital mental healthcare
Giving everyone around the world access to mental healthcare is one pillar of Mindler's vision. The other one is wanting to be the best employer for psychologists in the world. Since launching in Sweden three years ago, they have managed to expand both to the Netherlands and France. And the plan is to enter a few more European markets already this year.
The reason for their fast growth is simple; there is a demand for digital mental healthcare. According to Timo, mental health care organisations tend to still be focused on physical locations, meetings and solutions. This, even though digital solutions fits mental healthcare perfectly.  
— Most of the time you are talking to someone, reading or practicing, which are all things you can do digitally. So stepping into the market as a completely digital provider is not strange at all, but because the healthcare system tends to be so classical, not a lot of companies dare to do it. 
Not too surprisingly, Mindler has encountered some resistance along the way. Partly from a legal perspective, Timo explains, but also from a change and business perspective, with people being afraid of change and competition. Still, they are growing every day, tackling the existing stigma of mental healthcare while creating brand awareness.
— We are doing outdoors campaigns with billboards all over the country, putting it out there on the street so that people get the feeling 'okay, so mental health care is a thing, and I can talk about it, also with my friends'. We need people to open up, and that is why we focus on that as well.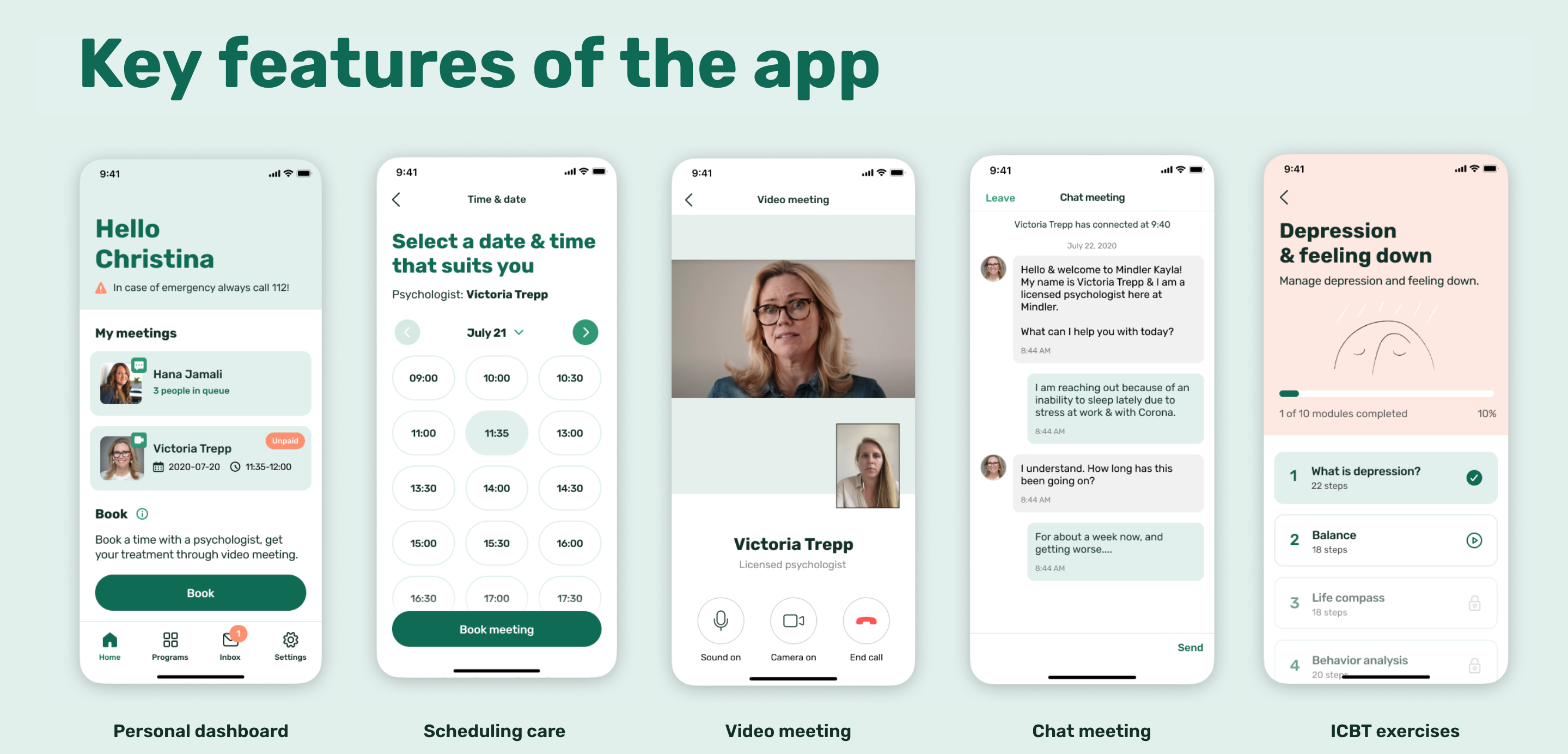 Changing the customer journey
Combining professional help with digital technology is Mindler's model for giving the best help possible when it comes to mental illness. Their app was created by the tech team in Stockholm and enables patients to choose their own psychologist and schedule their own appointment whenever it is convenient. Then you begin your treatment, Timo says.
— You talk to your psychologist, and in the app we have different tools which can help during the treatment. It is a blended treatment. On the one hand you work with a psychologist, on the one hand you work on it yourself. Hence, the treatment time gets shorter. 
With an average waiting time of less than a week, Mindler not only shortens the treatment time, but also the waiting time for getting a first psychologist appointment — an important factor when it comes to their rapid growth in the Netherlands.
— There are not a lot of companies that provide the services in a convenient manner. I think health care should be convenient, direct and good. At the moment the average waiting time in the Netherlands is 9 weeks to see a psychologist. And at Mindler, it is less than a week. 
It also comes down to the customer journey, Timo continues. 
— It can be very difficult to get through the process of health care, because there are so many steps before actually seeing a psychologist. If you look at any other market, making the customer journey convenient is considered very important. But if you take a random health care organisation and draw the customer journey, it is not optimal.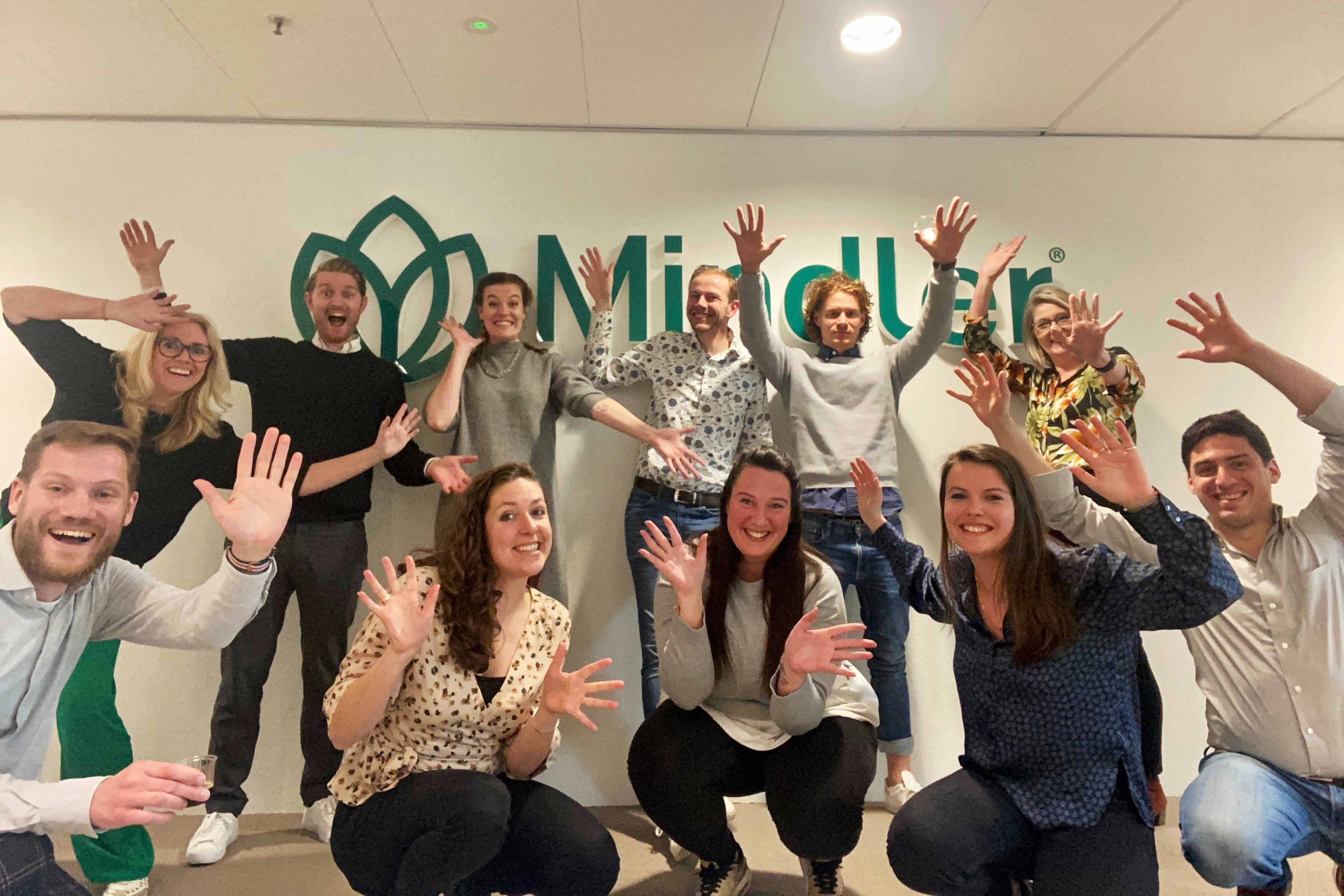 A digital focus from the get-go
While traditional health care organisations have had to digitize their processes to the best of their abilities during the pandemic, Mindler has benefited from having a digital focus from the get-go. And though it is a strange thing, to use Timo's words, the corona pandemic might have enabled them to grow faster than they would have otherwise. 
— A lot of people have struggled, especially people in their 20s and 30s. And that is also a group that matches Mindler in the way we provide our services. People of all age groups come to us, but especially the Generation Y.  And we have seen a big demand. 
Located in the same building as the Swedish Chamber, the Dutch Mindler team consists of 8 people. The 50 psychologists who have the ability to choose how and when they work are located all over the world. As of barely a month back, they are no longer just our office neighbours, but a new Member Company. Their expectations from the membership is simple; they want to be part of the Dutch-Swedish exchange of knowledge. 
— It is nice to have the Chamber which brings the Netherlands and Sweden together, and allows us to share knowledge. I think Sweden and the Netherlands are very comparable in different ways. You know, we are both startup hubs. In this building we have the Dutch prince Constantijn walking around focusing on creating a startup hub, and in Stockholm it is the same. And so we can really learn from each other. When you meet, talk and exchange knowledge, that is when cool things happen. 
As for the future of Mindler, the next step is continuing to create brand awareness.
— We launched in the Netherlands just a year ago, and I think in the last couple of months  growth actually started for real. People see us on the streets, maybe on the television, radio and on social media. From now on you can see us everywhere. 
Visit Mindler's website here
Text: Jennifer Nilsson — The Swedish Chamber of Commerce for the Netherlands