Back to overview
Prinsjesdag falls on the third Tuesday of September, and on that day the Dutch head of state travels to the Hall of Knights in The Hague, where all the ministers, state secretaries, members of parliament and other invited guests are assembled. The head of state reads the Speech from the Throne announcing the government's main plans for the upcoming year. One of the things mentioned by the King this year was the importance of free trade: "It is in the Dutch interest that Europe continues to strive for free trade. The Dutch government will continue to pursue a stronger EU with a positive agenda."
Further, Prime Minister, Mark Rutte, and Finance Minister, Wopke Hoekstra unveiled the budget in The Hague today after the King's speech, and this is what we know so far that is concerning the rest of the EU:
According to Publicmatters.nl, the economic growth will be 2.6% of GDP in 2019 (compared to 2,5% in 2018), while the national debt will decrease to less than 50% of GDP, whereas the unemployment rate is 3,5%, which is the lowest level since 2001. The Dutch Government is also reserving hundreds of millions of euros to cover the consequences of the Brexit, an amount that should cover higher contributions to the European Union as well as more customs costs. Whereas it is reported that a 'hard Brexit' could cost the Netherlands up to 2 percent of GDP in the long term.
Further, corporate tax will be lowered from 25% to 22.24%, which is less than announced earlier, and the current 30% tax ruling for international workers will be reduced from 8 to 5 years.
Furthermore, the Dutch economic growth outpaces the Eurozone in the last three quarters.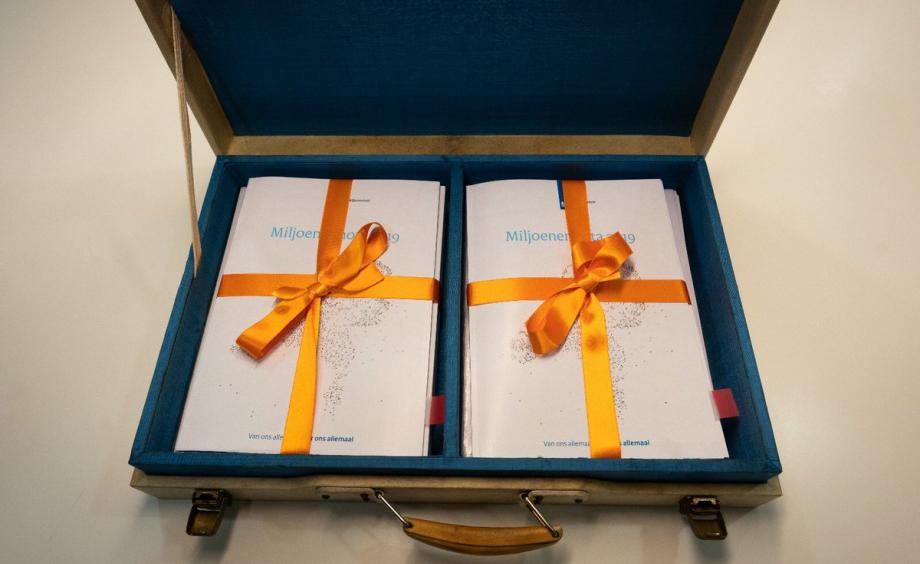 Photo: Ministry of Finance / @Financien / Twitter