Back to overview
Scania Production Zwolle has switched to the production of a new truck: Scania Super. The Scania Super has a new powertrain and is much more durable than its predecessor. On Tuesday, November 29, 2022, the first new trucks rolled off the production lines.
Scania Production Zwolle makes trucks on two production lines: the Castor line and the Pollux line. On Monday, November 21, the last NTG trucks were produced on both lines. This brought an end to the NTG production era in Zwolle and in Europe after five years.
The Scania factories in Södertälje (Sweden) and Angers (France) have already switched to the Scania Super program. Scania Production Zwolle was the last producer of the NTG program in Europe.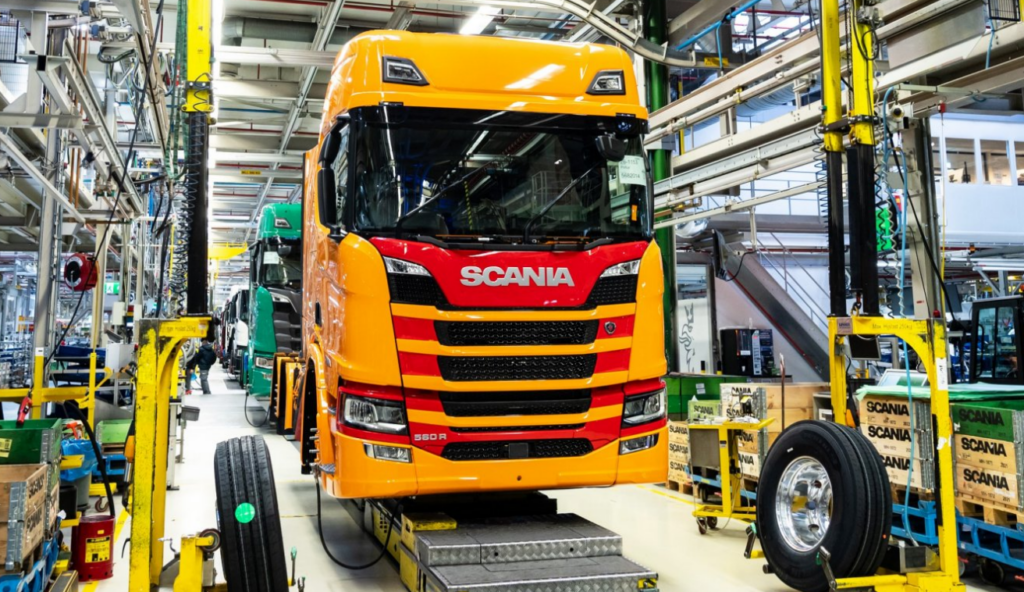 On Tuesday 29 November, after a short conversion period, the first Scania Super trucks came off the line. A festive moment and a great step in the transition to sustainable transport. Scania Super includes a new 13-litre engine and a new gearbox, rear axle and tank. Together, this results in a fuel saving of no less than 8%. The truck offers customers excellent fuel efficiency, increased payload and greater comfort.