Back to overview
On August 30, 2022 Swedish Chamber International could finally meet live again for the Annual SCI Day and SCI Board Meeting hosted by Andreas Hatzigeorgiou, President of the Stockholm Chamber of Commerce and Chairman of SCI at the fantastic new location of Stockholms Chamber of Commerce at Regeringsgatan in Stockholm.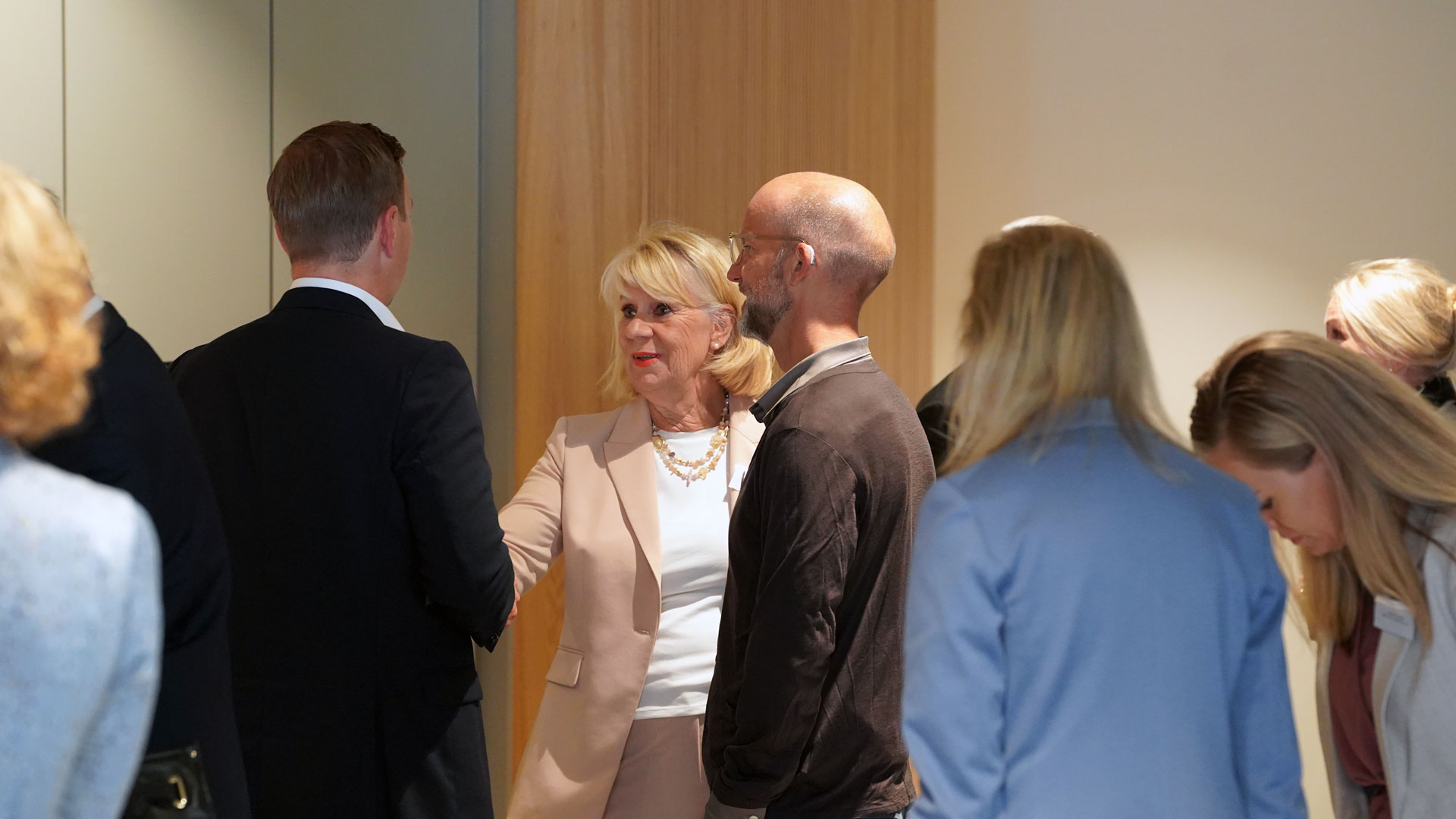 Swedish Chambers of Commerce offices are to be found all over the world, in the Netherlands you find our office in Amsterdam. Swedish companies and Swedish brands are equally well known and respected as the country of Sweden. Trade and exchanges with other countries – near and far – have been and are an important part of Sweden's success story. The Swedish Chambers International (SCI) represents a significant part of the Swedish business community, outside of Sweden. The SCI consists of Swedish Chambers of Commerce in 38 key locations where companies with Swedish connections do business. Our Swedish partner is the Stockholm Chamber of Commerce.
A foreign chamber of commerce is a non-profit organization serving its corporate members. Large and small Swedish companies come together to work on common issues and focus areas. We strive to be a meeting platform for business contacts and social interaction. Our aim is to highlight and define the growth potential for businesses around the world. We work with public bodies and other organizations – with the joint goal to expand bilateral trade and economic exchange,  essential for prosperity and development.
This group of Chambers represents what makes Sweden a global power on the world stage – its soft power – its companies and corporates being good corporate citizens, and providing technological solutions and innovation beyond its borders.
As we see business finding itself in the middle of a global change and development we have an existing journey ahead and it is of vital importance to for SCI to meet on regular basis live and digital to discuss strategies and to exchange experiences and best practices on how to serve our members in the oumost and very best way.
Text Linkedin by Peter Sandberg, General Manager Swedish Chamber of Commerce for the UK
For more information about SCI, click here.