Back to overview
Sweden has a new Government, led by Prime Minister Ulf Kristersson, who presented a center-right coalition government led by his Moderate Party.
The new Cabinet consists of 24 ministers — 13 men and 11 women. Thirteen are Moderates, six are Christian Democrats and five are Liberals.
For more information, click here.
To read the Statement of Government Policy, click here.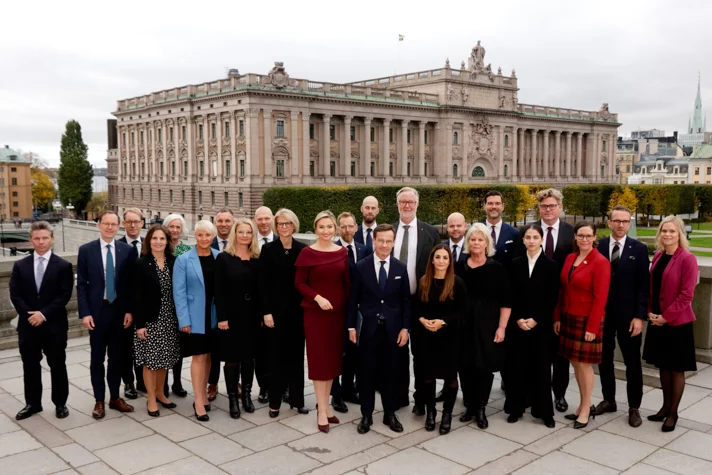 Photo: Governments offices