Back to overview
Sweden's start-up ecosystem doubled in value in 2021, with impact investments taking center stage according to recent Sweden Tech Ecosystem: Report 2021 by business Sweden with partners.
Swedish start-ups continued to break records in 2021, with 7.8 billion euros in VC investments – more than double the year before. VC investments were dominated by impact start-ups, raising more than half of the year's funding, as shown in a new report.
The value of Swedish start-ups doubled in 2021, to 239 billion Euro, Europe's highest valuation per capita. Thereby, Sweden joins the ranks as the fourth most valued start-up hub in Europe, following the UK, Germany, and the Netherlands. The growth among impact companies, a 20-times increase in enterprise value since 2017, is also Europe's highest.
The report in short:
7.8 billion euro in VC investments were made in Swedish start-ups in 2021, a 2.4x increase since 2020.
More than half (4.3 billion euro) was raised by impact start-ups, companies that target at least one of the UN Sustainability Goals (SDGs).
Sweden is the number one European ecosystem based on VC investments in impact companies.
The growth in investments was dominated by later rounds, with mega-rounds (over 100 million euro) counting for more than 70%.
Early rounds were dominated by local investors (55%) while later rounds were dominated by international capital (67%), mainly from other European investors.
Up until 2021, 35 unicorns have been founded in Sweden. More than 20 future unicorns are currently active in the ecosystem.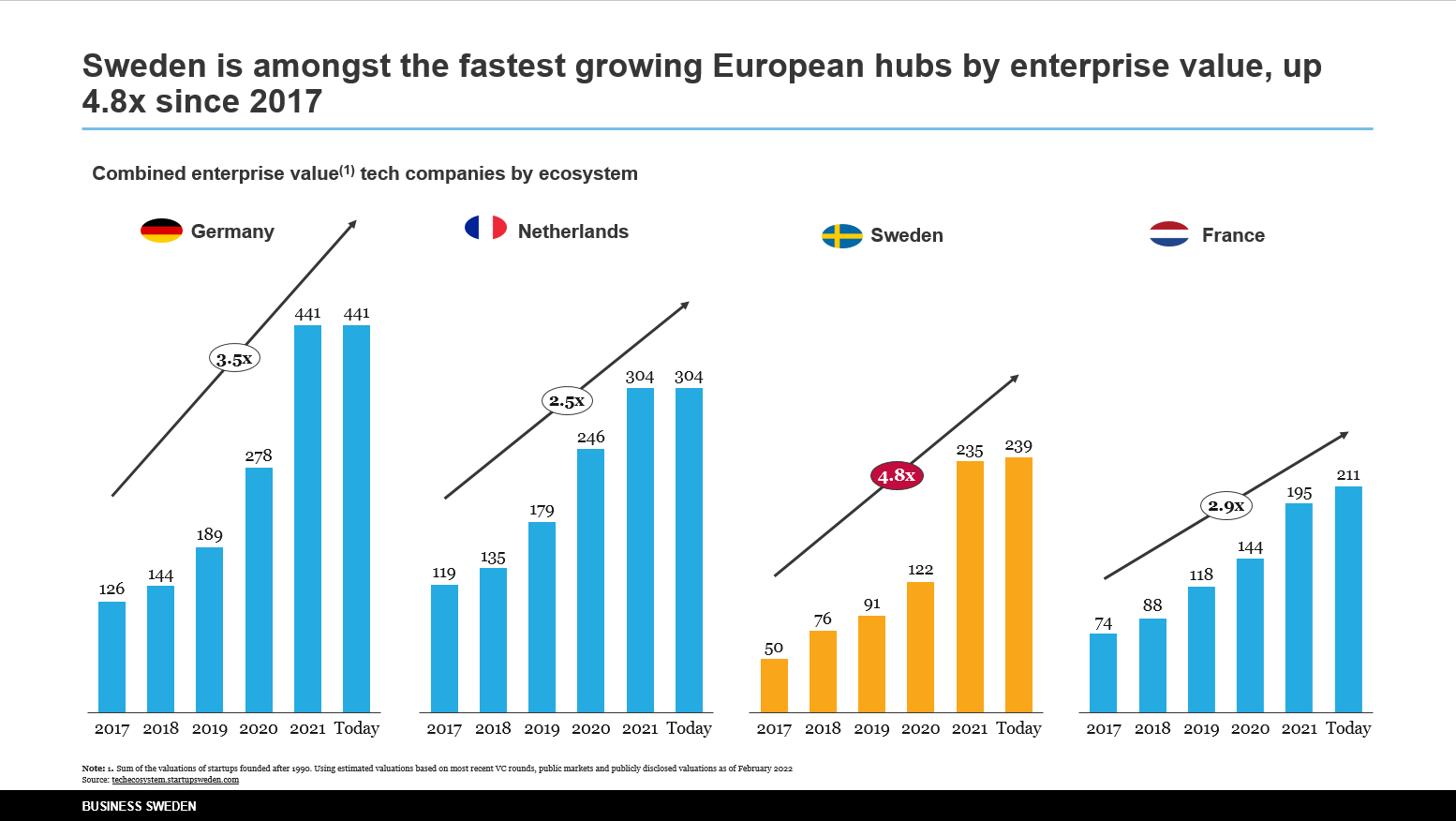 For more information, click here.