Back to overview
It gives us great pleasure to inform that the Swedish Chamber of Commerce will be moving from our current address at the Kamer van Koophandel Amsterdam to the newly established Innovation House and coworking space Epicenter Amsterdam at the Fred. Roeskestraat. The physical move will take place on January 1, 2019, but we will start organizing our events at Epicenter already from September 1, 2018.
The Swedish Chamber of Commerce are looking forward to continuing our activities from this innovative and sustainable Swedish working space in Amsterdam. We are convinced that this new environment full of innovative and inspiring companies will be of great benefit for the development of the Swedish Chamber of Commerce and our members.
Epicenter is the first innovation house of Amsterdam, dedicated to innovation and development – a venue in the Zuidas district of Amsterdam where established corporations as well as smaller, entrepreneurial companies with proven business models can meet to build new companies and businesses. For the Swedish Chamber of Commerce, it is therefore a logic step to move to Epicenter to take advantage of all the positive possibilities this brings us and our members in terms of branding, sharing knowledge, expanding network and business opportunities as well as increasing our visibility and connection with young innovative companies of the future.
The official opening of Epicenter is scheduled to take place in October 2018. Would you like to receive more information, or would you be interested in having a look at Epicenter for your own company, please do not hesitate to contact the Swedish Chamber of Commerce and we will be very happy to assist.
We are looking forward to welcoming you to our future events at Epicenter Amsterdam and to give you a tour of the new premises!
Fred. Roeskestraat 115,
1076 EE Amsterdam
https://epicenteramsterdam.com/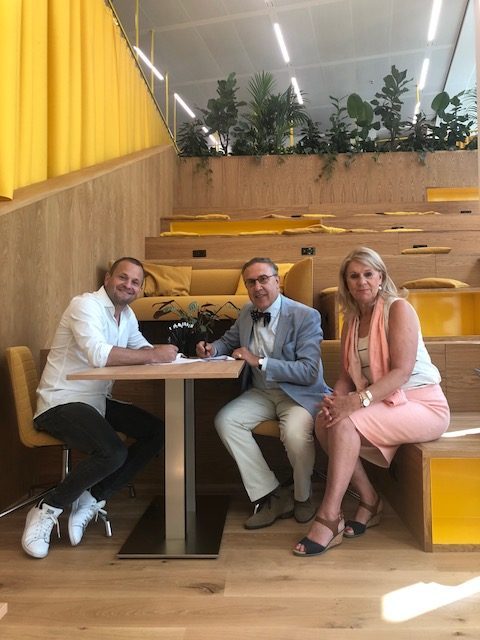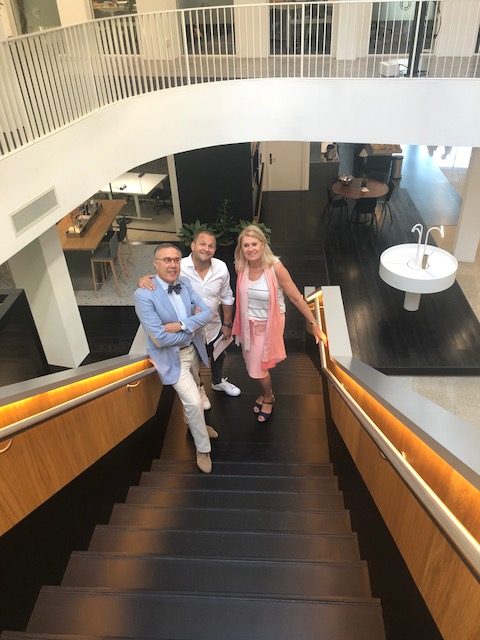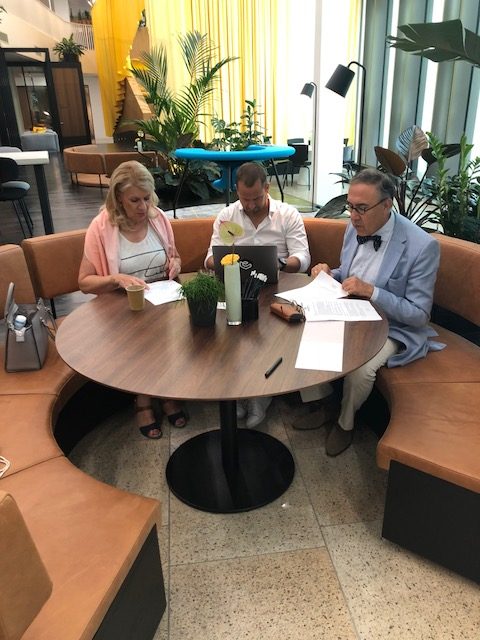 Ehsan Turabaz, Chairman Swedish Chamber of Commerce, and Kerstin Gerlagh, General Manager Swedish Chamber of Commerce, signing the new contract with Patrick Mesterton, CEO Epicenter Amsterdam.
Photo Credentials: Swedish Chamber of Commerce