Back to overview
It's almost time for elections in Sweden. If you are a Swedish citizen living in the Netherlands, you have the possibility to place your vote at the Embassy of Sweden in the Hague.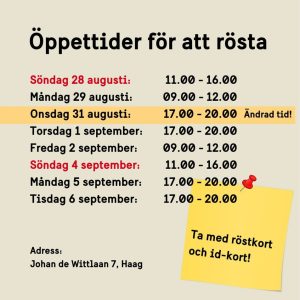 The office will be open from August 28 until September 6. Click here for more information about voting at the Swedish Embassy.
Remember to bring your voting card and ID!