Back to overview
Swe-Cham meets-up with Rens Goudsmit and Lex Keukens, tech lawyers at TK Tech for a chat for Swe-Cham Annual Review 2019.

With effect from January 2019, the specialists of the Information, Communication & Technology sector have operated from the heart of smart city Amsterdam. With its headquarters in high-tech city Leiden, TK now has a presence in the heart of the areas where technological developments are happening in rapid succession and where start-ups and scale-ups are continuously working on the Next Big Thing. Amsterdam is one of the world's most important start-up hubs. Within that ecosystem, there is a need for specialist legal knowledge. TK's tech lawyers are experts in such fields as privacy (GDPR), intellectual property, M&A, blockchain and artificial intelligence.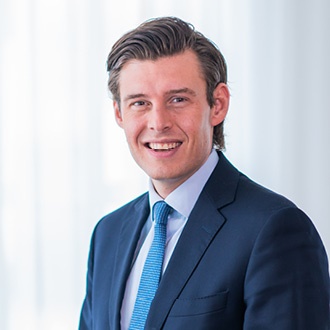 Lex Keukens, tech lawyer "The main reason why we decided to start TK Tech was that we found that there is a gap in the law area when it comes to new technology and innovation. There are a lot of big law firms that are providing their services to the big corporations in the Netherlands, but they don't have the expertise on new innovations and the legal aspects of those technologies. Rens and I, we are convinced that all the companies that are working in those fields are investing a lot of their money in new innovations and they need high level advise and expert analysis on those innovations from a legal point of view. So that was our main starting point. TeekensKarstens is located in Leiden but we found it important that TK Tech also should be present in Amsterdam because it is the heart of the smart city.
"I was already a lawyer in Amsterdam for about 7 years, but then Rens and I discussed the plan to realize TK Tech which we presented to the board in Leiden. We really believe this is the future and we were ready to take this plan to the next level here in Amsterdam. TeeksensKarstens received the idea very positive and so I joined TeekensKarstends and started TK Tech together with Rens".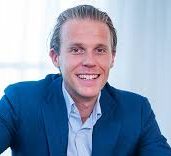 Rens Goudsmit, tech lawyer: "At TeekensKarstens we are working in branches, we have six of them. Real estate, Education, Health to name a few. When I was asked to lead the sector of Information, Technology and Communication that was like your mouth full and therefore, we came up with TK Tech which is a much better name. People would recognize it and remember it. I knew Lex from our studies so when the opportunity came by to setup TK Tech together it was a great joint adventure. We really want to focus on the new technology, so we want to help startups, but also scaleups and our existing clients in every face of their innovation journey with the challenges they are facing. The thing is, that the existing legislation is not made for all the new technologies, and (new) technologies are evolving every day. So, while they are building every day on new technology the existing legislation is failing behind more and more. That is where a tech lawyer comes in and help the companies to define what is their (legal) playing field. What boundaries do you face and more important, what opportunities do you have and most important, where can it add value to your business model?
Laws and regulations are often not adapted to new developments
Rens: "We translate issues in the technology sector into the best and most practical legal solutions. We develop close relationships with our clients and take on a connecting role. We know the sector and the issues that also will be relevant in the future. As tech lawyers, we leverage our knowledge and experience to forge the essential link between innovation and regulation. New technologies and developments are also leading to innovative, interesting and complex legal issues. Current laws and regulations tend not to have been geared to these new developments yet. There is still no obvious answer to questions such as: how do the principles of the GDPR affect the documentation of all manner of transactions in a decentralised blockchain? Who is liable if a self-driving car causes an accident? Who holds the copyright if a robot writes a book? We address these questions by understanding the technology based on our legal knowledge and knowledge of the sector, always with a keen eye for technology."
Lex: "We are learning from our clients. We are working with startups, scaleups from the Netherlands and Europe, but also from the rest of the world and they come with their questions to us. So we are learning by doing when we have to find out what is their legal playing field and how can we solve their challenges. But we are also talking to policy makers and attending events of importance to u and building networks to gain the knowledge we need to know in those areas of the law.  We also work together with universities and high schools by giving presentations and to learn from them. They explain to us how the technology works, and we explain the legal framework."
Growth through connecting
Making connections is key for TK Tech. The network TK has built within the sector is opened up to, and expanded for, clients in this growth sector. Especially in this sector it is crucial to share best practices and knowledge. That is why TK Amsterdam is located in a co-workspace at Keizersgracht and why its tech lawyers are members of various Dutch and international networks. The new office is also an important link in the further expansion of TK's international practice, which has a particular focus on international dispute resolution, M&A and start-up and scale-up growth support services, including assistance in investment rounds by venture capitalists, informal investors and/or angel investors.
Help to build products and services of the future
Lex: "For instance, we have the copyright law from 1912 and it states that only natural persons can be the holder for copyright. If a copyright infringer someone's rights, you should go to the natural person involved in the creative process of that copyright which can make it complicated when we are talking about AI. But there has been case law after that, so it is not as the law has not been updated and developing since 1912. There is a lot of case law and case law is also part of the legal framework. But sometimes you need a new framework, for instance with the GDPR, when you look at the personal data and how to protect it. You cannot longer work from an old legal framework, you need updates. And on the field on AI, I am sure we definitely need some legal framework on short notice."
Rens: "The authorities need to be open and supporting for the use of new technology. And that is something we need to work on together with the policy makers by using the know how's of the startups and the scaleups. For example, TechLeap is an important organization in that field to encourage working together to see what is needed from the startup's side but also what needs to be regulated by the authorities."
Lex: "It is also important to look into this as quick as possible because as there is not a concrete legal framework for instance on AI, you see that Europe is falling behind compared to the United States or China. In the United State there is more concrete legal legislation about AI. What you see is that the big corporations who wants to invest in technology are researching the AI field and they see that there is no concrete legal framework. For us it is a big liability to invest so they are reluctant to invest and what we need in Europe. Investment.  Europe is falling behind so we definitely need some framework there."
TK Amsterdam is home to a passionate and enthusiastic young team that is committed to providing legal and strategic services to innovative organisations to help them work towards success. Its tech lawyers are not just legal partners, but they also serve as strategic advisers and linking pins. They facilitate, protect and help develop the products and services of the future.
Rens: "A big difference at TK Tech is the starting point. Normally as a lawyer you would always start from the law and with us,  we want to understand the technology first and then see what law is existing in this point and what is needed for those companies to take it to the next step."
Lex: "At the moment we are looking for another tech-lawyer to increase our support and I guess we will be looking for even more support in the near future. And we are always looking for enthusiastic students to join us."
TK Tech collaboration with the Swedish Chamber
Rens: "I think the collaboration with Swedish Chamber is going really well, we really enjoyed hosting the "What's New" program last year and we also the business update to Stockholm where we met some new companies. For instance, we did the 5G tour at Ericsson and that was really interesting."
Lex: "We want to work even closer with the Chamber and the members in the future and to see what kind of new projects we could work on together with them."
Rens: "We are looking forward to meet the members of the Swedish Chamber, especially in tech, but also to see if we can learn from them, technique wise but also company wise and see if we can get some good collaboration out of that."
Lex: "Swedish Chamber, is one of the networks in my point of view that is really focusing on tech."
Rens: "And the best thing is that we can connect Sweden and the Netherlands so that we only don't have the know-how in the Netherlands, but we combine those two."
March 2020
By Lina Stackegård and Kerstin Gerlagh