Back to overview
Jan Sundelin, CEO, says: "Our ESG strategy resonates well with the contribution of our solutions to a sustainable society. Providing a truly 100% digitalized supply chain to our customers allows our customers to achieve their ESG objectives. As part of our own sustainable growth objectives, we are embedding environmental, social and governance (ESG) principles into our own strategy and decision-making. TIE Kinetix has always acknowledged the importance of, and has acted in accordance with its corporate social responsibility (CSR).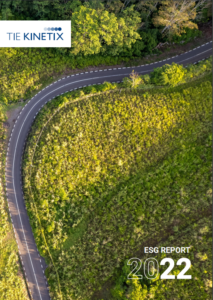 A process of translating our CSR-practices to a framework of measurable and reportable ESG-aspects, including setting targets and performance indicators is merely a logical next step.
Click here to download the report.