Back to overview
The Swedish Chamber met with Carl Erik Herlitz, co-founder of Member Company Tuff Leadership Training and facilitator of the upcoming event "Stop Motivating Your Employees" in collaboration with the Swedish Chamber.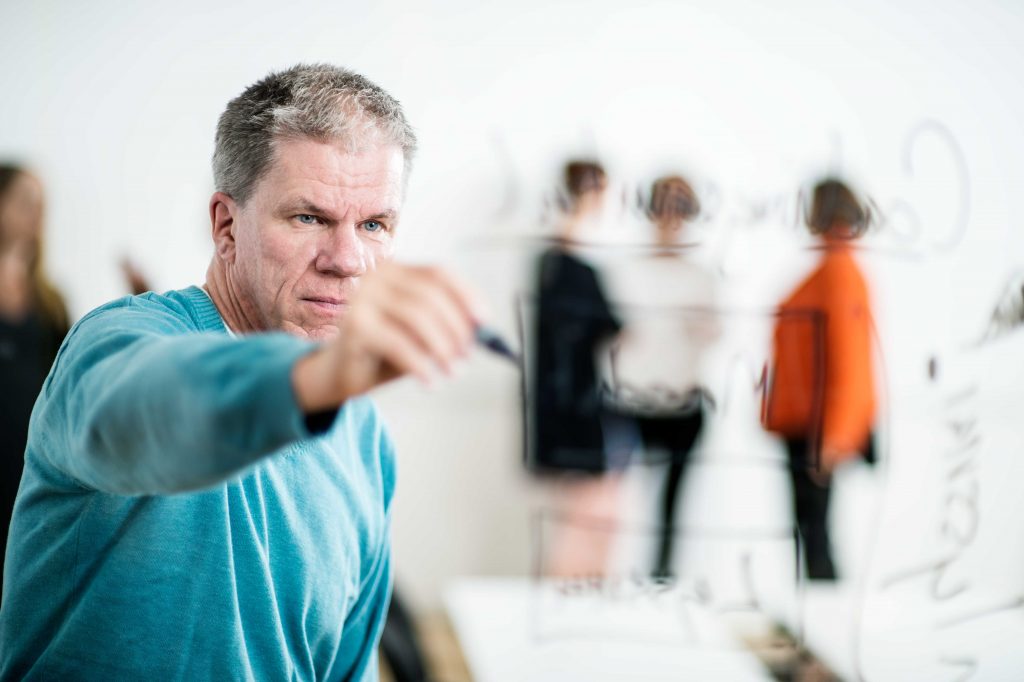 Starting off as
an associate
professor at the
Faculty of Law of Uppsala University, Carl Erik eventually discovered his interest in pedagogics and met with the more coaching and communication experienced Karin Tenelius.
They both wanted to create a practical leadership training that was "tuff", meaning tough in Swedish, and that is how Tuff Leadership Training came to life.
— What makes a difference is when you practice and then get useful feedback. You need to spend at least a whole day to discover pitfalls, weaknesses and learn how to develop. Our training sessions are tough, because it is difficult for people to learn new things.
The key vision for Carl Erik and Karin is to contribute to more humane workplaces, where everyone who works within the company feels that they are contributing. The idea behind this less hierarchical way of leading partly came from reading inspirational literature suggesting that companies should give more responsibility to employees who work close to customers in order to develop. But also from their experience of coaching job seekers in the nineties, Carl Erik explains.
— When you get good at coaching people, you understand that it is almost never the factual issue that causes the problem, but an
unproductive mindset or attitude in relation to what the person wants to achieve
. We took that idea one step further, and today we train managers and leaders to have good coaching conversations. A big part of that is relating to people as being capable.

Stop motivating your employees
Training sessions with Tuff Leadership Training are practical and hands-on. And the pandemic is no obstacle. With interactive webinars and trainings they continue to train powerful and effective leadership, giving managers and leaders the chance to try out how to lead differently. 
— It is not harder for us to give feedback to people practicing during an online training session than during a physical one, because it is still really easy to see what a person is like in front of a camera. 
For the upcoming event "Stop Motivating Your Employees", on March 2, 2021, participants can expect to discover a different way of looking at leadership and what it takes to shift towards a trust-based working culture and leadership, even with the impact of Covid-19 and remote working. 
— The event will be interactive. We will be giving away how you, in alternative ways, can support your employees. You will be able to learn, practice and get feedback. Basically get an idea of how to be a better manager. 
Text: Jennifer Nilsson — The Swedish Chamber of Commerce for the Netherlands