Back to overview
Prince's Day – A day of rituals
Today, on Prinsjesdag ('Prince's Day'), King Willem-Alexander officially opened the parliamentary year, presenting the government plans and ambitions for the year 2018. In addition, Jeroen Dijsselbloem, the minister of Finance, presented the related budget.
Key message was that the Netherlands is doing very well, but no major policy initiatives were announced, as the current government (which is now the longest-serving government in Dutch democratic history) is in care-taker mode since elections in March, and Prime Minister Mark Rutte is still in negotiations to form a new coalition.
The parliament has agreed not to hold the traditional general debate on the 2018 budgets this week because these will not include controversial subjects. Instead, MPs will wait until the new cabinet presents its plans to hold a debate on general government policy.
As soon as a coalition agreement between the four parties involved has been reached (which is expected within weeks) and the new Cabinet is in place, it will follow through on their own policy measures, which may leave the care-taker's government spending plans insignificant.
The presentation of the budget will be followed by a cycle of parliamentary debates on the budget, which will last until the beginning of December.
The King's budget speech – key elements:
The Dutch economy is growing and we can see positive developments. More people are finding work, more people are buying homes and businesses are investing And after a number of difficult years we are again seeing a flourishing economy and healthy public finances.
After years of decline, the economy has been growing since 2014. This year and next year, growth of 3.3% and 2.5% respectively is forecasted. Many of the relevant indicators are positive: exports, consumption and corporate investment are growing. In addition, the central government budget surplus is continuing to rise.
Unemployment is falling rapidly and is expected to stay at 4.3% next year.
Globalization is a fact to which we as a country must respond to. Many Dutch people are reaping the benefits. But not everyone, and not in all areas. For example, Dutch workers have to compete with workers from other countries who are not always covered by or obliged to follow the same rules.
In Brussels the Netherlands continues to strive for a European Union that provides solutions to problems in the areas of security, migration, and climate and energy.
Combating climate change is by definition an international task, to which every country must contribute. In the Netherlands, we are continuing to fully implement the Energy Agreement for Sustainable Growth, which centers on the reduction of CO2 emissions.
In order to better deal with the increasing risks and threats in the digital world, extra money will be made available to tackle cyber-espionage, cyber-sabotage and cybercrime.
The full King's speech in English can be viewed via this link.
Budget proposal – plans for 2018
Total government income €285bn, total expenditure €277bn
Budget surplus to reach 0.8% of GDP
National debt to fall to 54.4% of GDP
Economic growth will be 2.5%, compared with 3.3% this year
On average people will have 0.6% more to spend, those in jobs will notice a 0.8% rise, those on benefits 0.3%.
Unemployment is falling and expected to stand at 4.3%
€435m extra for nursing homes
€270m for primary school teacher's pay
€116m for digital security and counterterrorism
€425m to increase buying power of vulnerable groups
€25m extra for the food safety board NVWA (Dutch Foods and Consumers Authority)
€75m extra for the tax office
Own risk element in health insurance to rise from €385 to €400 a year
Health benefits will rise by an average €130 a year
Potential impact on business?
The Dutch economy profits from the improved economic climate in Europe and beyond. However an open economy also brings risks if the foreign economies decline. To prevent economic downfall in times of crises the Dutch government wants to decrease the National Dept. This creates room to invest in times of need.
The growth of the economy and the increasing number of jobs are not yet linked to a income increase. The market of flexible jobs and unused potential of labour force possibly play a role the stationary salaries.
Next year the cabinet will invest 6.2bn in infrastructure. This will result in 268km of new highway and development of new techniques to improve traffic flow. By investing in cleaner transportation the department of Infrastructure contributes to achieving the goals of the Paris Climate Agreement.
The ministries of Economic Affairs, Foreign Trade and Finance are working on national investment fund Invest-NL. This fund is meant for entrepreneurs seeking funding for investments and expansion of their business abroad. The cabinet will make 2.5bn available for the Invest-NL investment fund.
The cabinet will structurally invest 26m for cybersecurity to increase digital security and make way for digital innovation on secure digital infrastructure. 2.5m will go to a Digital Trust Centre to support companies against cyber threats.
The annual Tax Plan contains only measures to maintain the necessary tax infrastructure and other measures of technical nature without budgetary consequences. The coming Cabinet will present their coalition agreement with possible new tax measures.
In summary the presented budget plan of the care-taker government will have little impact on the investment climate and business. Far more significant will be the coalition agreement between the negotiating parties.
Annex
Agenda – planned
September 19 – Prince's Day
October 3-5 – Plenary debate about budget plans for the ministry of Finance
October 24-26 – Plenary debate about budget plans for the ministry of Economic Affairs on Innovation
November 7-9 – Plenary debate about budget plans for the ministry of Economic Affairs on Agriculture
November 14-16 – Plenary debate about budget plans for the ministry of Foreign Affairs
November 21-23 – Plenary debate about budget plans for the ministry of Foreign Trade and Development cooperation
December 5 – Parliament votes on budgets and budgets get send to the Senate
Agenda – expected
Coalition agreement – The four negotiating parties are expected to reach an agreement in the next couple of weeks. After a coalition agreement has been presented a new Cabinet can be formed. The new Cabinet will likely try to influence the budget plans to realize its own policy measures.
Debate on the government statement and general deliberations – traditionally parliament debates about the budget proposal in the same week as Prince's Day. This year parliament decided to postpone these debates and wait for the new Cabinet. By postponing the general deliberations parliament can debate policy changes with the new Cabinet instead of a care-taker Cabinet.
More information
Cees Westera
+31703046483
cwestera@publicmatters.nl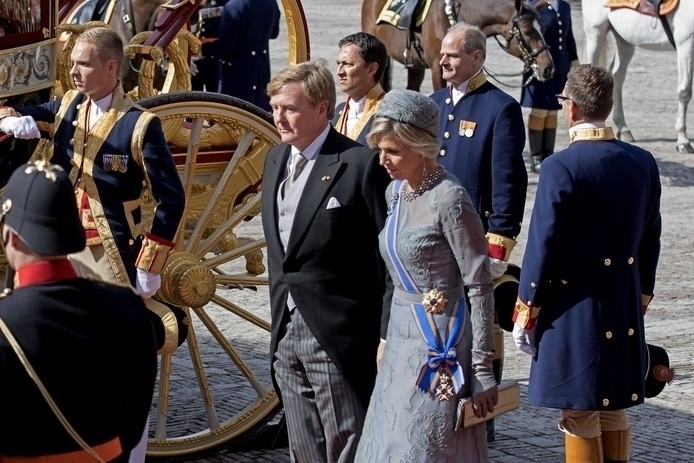 Source publicmatters.nl