Back to overview
From an attic project to an international business
The You'S Amsterdam, Youpi!, and De Stijl eyewear collections are perfect examples of real 'Dutch Design'.  Eurovisie, the company which produces these collections, is established in Den Bosch, in the Netherlands.
A down-to-earth business man, Han Bulten established the company Eurovisie World Wide BV from his attic in a small village in the south of the Netherlands. After having represented several spectacle frames brands for 15 years, he decided to establish his own company and launch his own brand. You'S Eyeworks (which he pronounced as U.S): a collection of trendy frames, which showcase a passion for designing.
Han did not believe in advertising; he preferred to focus on quality and a good price and on offering excellent service instead. ''Let my product speak for itself'' he used to say. He found his first foreign customer in Belgium. After Han's first participation in the renowned Silmo optical fair in Paris in 2002, Eurovisie really took off. International interest boomed. Han sold the business in 2006.

The Next Step
In 2008 another collection was launched, Youpi! The styles and values of the You'S brand had been sublimely translated into frames for children. The result was a children's collection easily differentiated from other brands. In 2011, after more than a year of research, development and fine-tuning, EUROVISIE announced the launch of a new brand: De Stijl Holland.  De Stijl is a men's collection following in the footsteps of the artists that stood at the origins of the Stijl Holland 1924 movement. Each model's basic design is a search for harmony through the use of lines and right angles and for the balance between the colours underlining the composition.
A new era
In the beginning of 2016, Eurovisie was taken over by Christer Nilsson, Magnus Lennartsson and Jerome Morillere. The latter two were already a part of the Eurovisie team from 2014 and onwards. From this moment Eurovisie World Wide was renamed to simply Eurovisie but with the same famously international appeal.
It's all about service
Why is Eurovisie so successful? The list of elements that contributed to the brand's success is long. The key element is the concept 'Dutch Design', which stands for: clear-cut, gutsy and original designs. In addition to this, the fact that the collections are highly wearable and the attractive price/quality ratio also plays a major role.
The fact that Eurovisie designs its own frames is also very important. "We are proud of designing the frames ourselves and do not believe in doing the same thing as everyone else", says Jerome Morillere, Creative Director at Eurovisie. "We like to leave our own mark on our collections". Eurovisie pays a lot of attention to details, fit and functionality. Every aspect is carefully checked before a design becomes final. The outcome is that the frames are eminently wearable. Moreover, the collections are manufactured under the strict quality supervision of the head office in Den Bosch.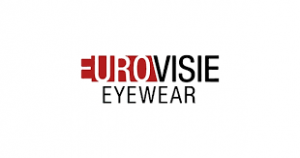 Eurovisie BV
Carl Magnus Lennartsson
Managing Director
P: +33 645 09 44 27

Visiting address:
Uilenwaard 29
5236 WB 's-'Hertogenbosch
The Netherlands