Back to overview
Innovation is in the air in Stockholm, fuelled by a strong profile in tech and a culture of cooperation. It's what led to the birth of unicorns like Spotify, Skype and Klarna, and how the city earned its global reputation as a breeding ground for entrepreneurial talent.
"We're in a comfortable position, but what I love about Stockholm is people take that comfort and add a lot of discomfort! They try to solve hard problems. Perhaps it's inspired by the Nobel Prizes being here and Sweden being a key contributor in driving global development," says Innocent Mugenga, entrepreneur and founder of EdTech startup Learnability.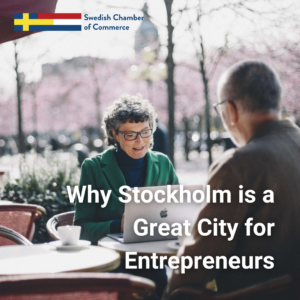 Nobel Prizes aside, Stockholm's innovative climate is no happy accident. An abundance of hubs, co-working spaces, incubators and accelerators can be found peppered throughout the city. The stage is set for entrepreneurs from all backgrounds to meet, share knowledge and ideas, and support one another's business ventures.
For more information, follow the link: https://bit.ly/3XlMU11