Tech Tables is a platform for Swedish-Dutch tech leaders, entrepreneurs, and investors to meet, learn, and discuss. At the Swedish Chamber Tech Tables, we aim to celebrate the latest in technology and discuss the latest trends whether it's artificial intelligence, blockchain, or virtual reality.
ABOUT SWEDISH CHAMBER OF COMMERCE TECH TABLES
The Swedish Chamber of Commerce's Tech Tables invites Swedish Chamber Members and leading experts, exciting entrepreneurs, and challengers alongside passionate changemakers from Sweden and the Netherlands to participate in the exciting discussions. How will technologies shape the future and what can we learn from each other? The Tech Tables 2022 will focus on four Themes:
Cyber Security
MARCH 17, 2022
16.00-18.00
DIGITAL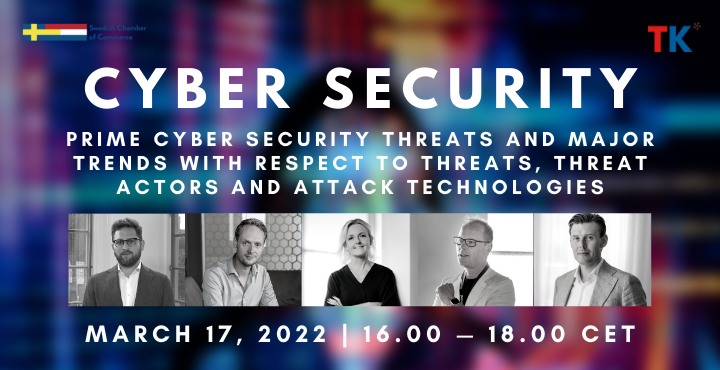 Women in Tech
SEPTEMBER 8, 2022
LIVE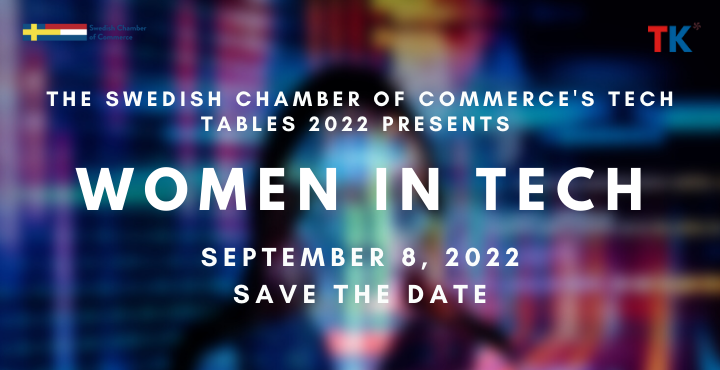 Tech for Good
OCTOBER 11, 2022
LIVE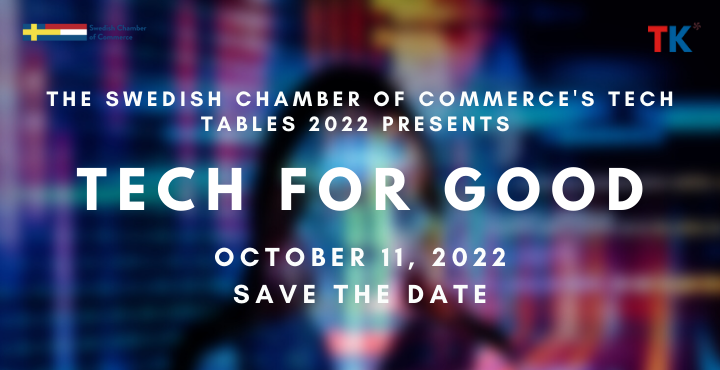 Tech Finance/VC Investment 
NOVEMBER 29, 2022
LIVE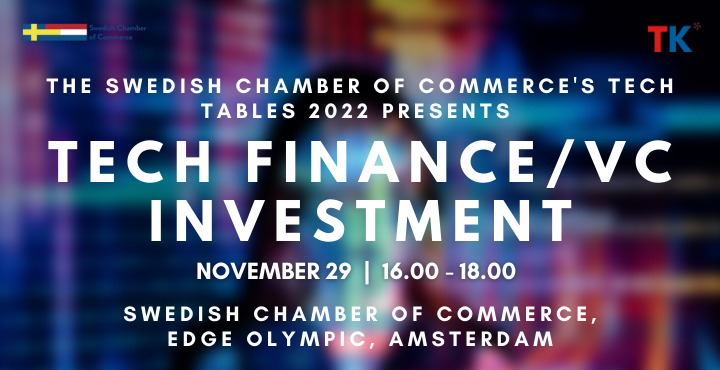 Save the Dates in your agenda today! We are looking forward to seeing you at the Swedish Chamber Tech Tables 2022.
The Swedish Chamber of Commerce Tech Table 2022 is supported by TK Tech.