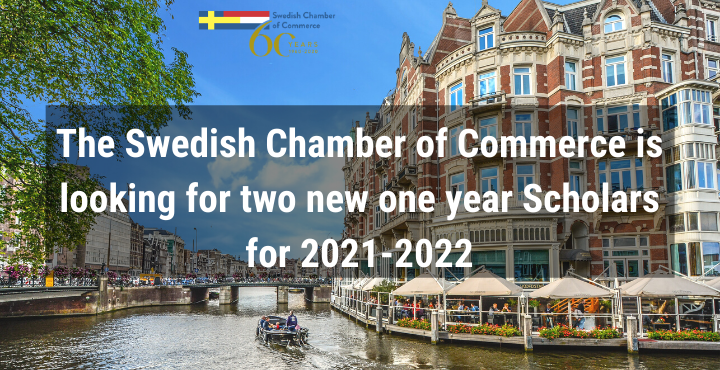 The Swedish Chamber of Commerce for the Netherlands is currently looking to welcome two new one year Scholars to our office in Amsterdam for the period of 1st July 2021- 1st July 2022. As a Scholar you will be an important part of the team at the Chamber and contribute to the everyday operations of the entire organisation. The internship includes both specific duties to your internship role as well as supporting the office with administrative tasks. The Chamber seeks to recruit two Scholars.
Scholarships
We are proud to offer talented and creative young professionals the opportunity to join the Swedish Chamber of Commerce and to gain international business experience through the various scholarship programmes.

Generous scholarship donors The Scholarship Fund for Swedish Youth Abroad and Gull & Stellan Ljungberg Foundation Scholarship make these opportunities possible. We are very pleased to host a Scholar supported by The Scolarship Fund for Swedish Youth Abroad for the third time and to start our collaboration with Gull & Stellan Ljungberg Foundation Scholarship for the first time.
The Scholarship is located in our office in Amsterdam.
The positions may be filled before the last application date.
Last day to apply: No longer accepting applications to the Management positions. The internship position for autumn 2021 is still open.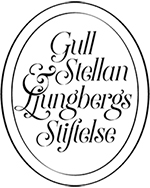 ---
Vid frågor, vänligen kontakta Kerstin Gerlagh på telefon eller mail:
+31(0)203203226
kerstin.gerlagh@swedishchamber.nl