Back to overview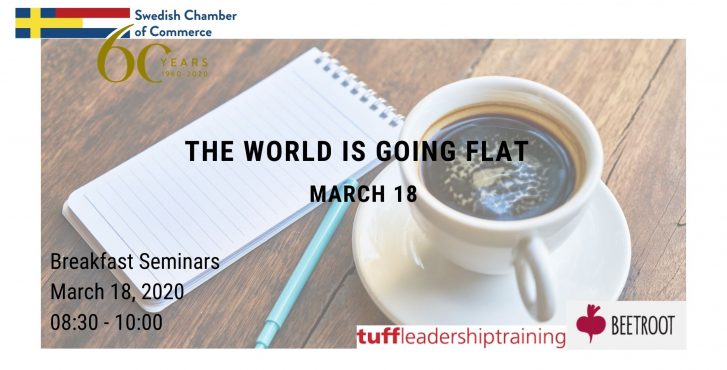 Meet two pioneers who will share insights from their practical experience of self-managed companies.
What is needed to have self-managed teams work in reality? This seminar is for those interested in trying out new ways of working, whether you are a founder, a CEO or a project manager in an Agile organisation.
Andreas Flodström is co-founder of IT company Beetroot, which organises without managers based on a friendly, trust-based culture. This is all the more remarkable given that they have more than 300 employees (and growing fast) and are based in Ukraine, where leadership is traditionally extremely hierarchical.
You will also meet Karin Tenelius who has more than 20 years of experience with organisational self-management. She has been CEO and owner of several small businesses and transformed them into self-managing companies. Out of these experiences she founded Tuff Leadership Training, known for challenging the hierarchical dynamics in organisations. You can expect a very practical seminar with lots of fresh perspectives and insights.
Venue
Epicenter Amsterdam
Fred. Roeskestraat 115
1076 EE Amsterdam
Participation Fee
Free of charge. However, registration is compulsory.
Registration details
Send an email to events@swedishchamber.nl before March 11, 2020
or visit https://www.tuffleadershiptraining.com/the-world-is-going-flat-amsterdam/
Register for this event - Non-members
Register for this event - Members
Thank you for registering for this event. Below you can let us know if you want to bring a guest, and if so, how many.