Back to overview
Time: 14.00
The Young Professionals of the Swedish Chamber of Commerce celebrated Kings Day with a King's Day Quiz on Zoom and made the social distancing social. We put the Young Professionals into test about how much they actually knew about this festive day, and much more.
A big congratulations to Agnes and Maria who won the quiz!
Thank you everyone who participated and dressed up in orange in the spirit of King's Day.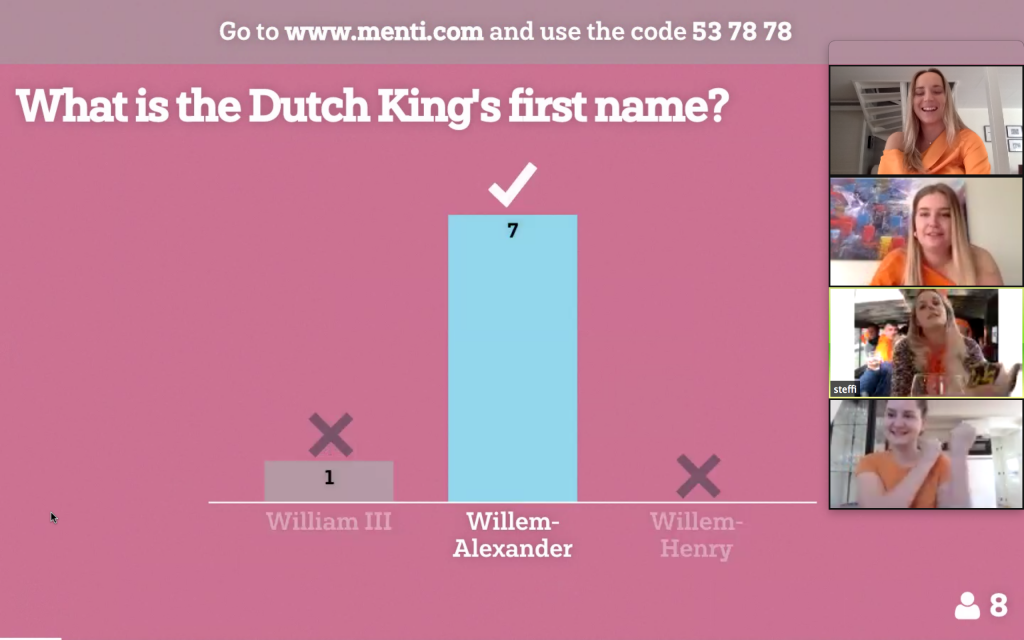 The Swedish Chamber of Commerce would like to thank all participants for contributing to the success of the Swedish Chamber Patron Dinner on November 22, 2016. We cordially thank H.E. Ambassador of Sweden and Honorary Chairman of the Swedish Chamber of Commerce Mr. Per Holmström for hosting the Patron Dinner 2016 and Mr. Jeroen van der Veer, ING Keynote speaker and Honorary Guest, for sharing his experiences and introducing the Round Table discussions.
View event
Register for this event - Non-members
Register for this event - Members
Thank you for registering for this event. Below you can let us know if you want to bring a guest, and if so, how many.