Back to overview
The Nordic young Professionals invite you to take part in a hour filled of fun, adventures and challenges to test your ability to effectively collaborate in order to find the clues and escape in under an hour. We welcome you to our very first Virtual Escape Room together!
You will be split into different teams and compete against the other teams!
Date: 11th November
Time: 19:00-20:30 CET
It is free but there's only 25 spots available so sign up below now to secure your spot!
If the form doesn't work you can follow this link to sign up as well: SIGN UP HERE
Partners: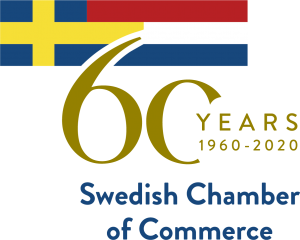 The Swedish Chamber of Commerce would like to thank all participants for contributing to the success of the Swedish Chamber Patron Dinner on November 22, 2016. We cordially thank H.E. Ambassador of Sweden and Honorary Chairman of the Swedish Chamber of Commerce Mr. Per Holmström for hosting the Patron Dinner 2016 and Mr. Jeroen van der Veer, ING Keynote speaker and Honorary Guest, for sharing his experiences and introducing the Round Table discussions.
View event
Register for this event - Non-members
Register for this event - Members
Thank you for registering for this event. Below you can let us know if you want to bring a guest, and if so, how many.