Back to overview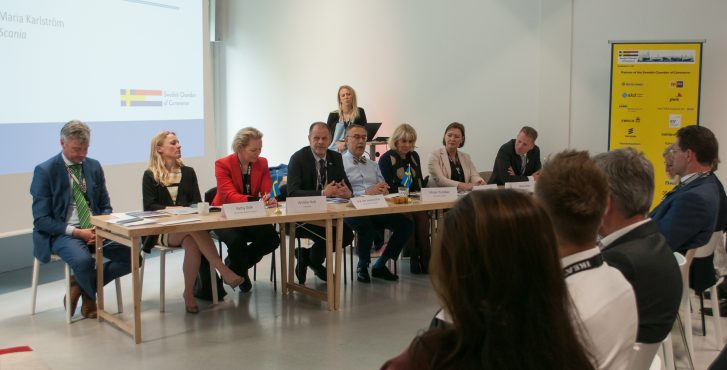 The Swedish Chamber of Commerce Annual General Meeting 2017 was held on May 11, 2017 generously hosted by Inter IKEA Systems in Delft.  The Board of the Swedish Chamber of Commerce presented the Annual Review 2016 and thanked the members for their confidence and for their loyal participation at the Chamber business network and activities.  H.E. Ambassador of Sweden Mr. Per Holmstöm thanked all Board Members and especially leaving Chairman Ann-Charlotte Run, for their commitment and for carrying out the important task to promote trade relations between Sweden and the Netherlands in such an excellent way.
Ann-Charlotte Runn, Iggesund has been a Board Member for the maximum term of 8 years. Ann-Charlotte has served as Vice Chairman and been a member of the Executive Committee as well as the Nomination Committee and from 2016-2017 Chairman of the Swedish Chamber of Commerce. The Swedish Chamber of Commerce joins the Ambassador to thank Ann-Charlotte for her excellent and important contribution to the development of the Swedish Chamber during her 2 terms as a Board Member.
Maria Karlström, Scania and Kees van Oosten Teekens Karstens were appointed new Board Members by the assembly and the Board are looking forward to the co-operation and to share their ideas for the future.
The Annual General Meeting was followed by  a company presentation by Inter IKEA Systems. Ehsan Turabaz, Manager International Sales Department Inter IKEA Systems and Vice Chairman of the Swedish Chamber of Commerce welcomed the guests to Inter IKEA and introduced his colleague Cecilia Bengtsson, Business Transformation IKEA Group. After Cecilia Jonathan North, Sustainability Manager Inter IKEA Systems talk about IKEA's Sustainability Strategy followed by a presentation by Göran Nilsson, Concept Innovation Manager at Inter IKEA Systems.
The Swedish Chamber of Commerce would cordially thank Inter IKEA Systems for a inspiring afternoon, food for thoughts and new ideas.
Photos by: Nordholm Design
Venue
Inter IKEA Systems B.V.
Olof Palmestraat 1
2616 LN Delft
The Netherlands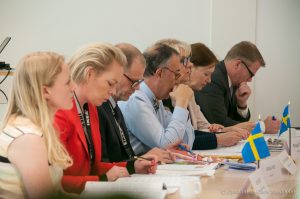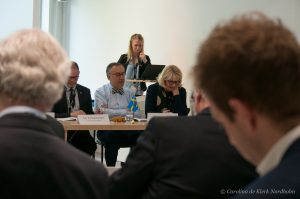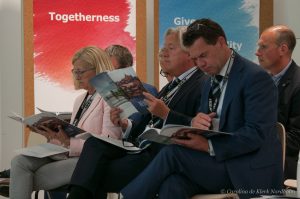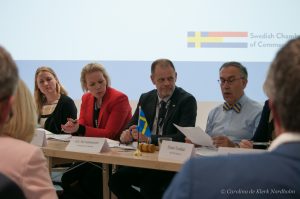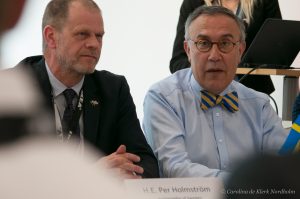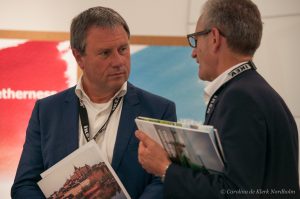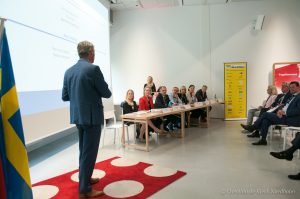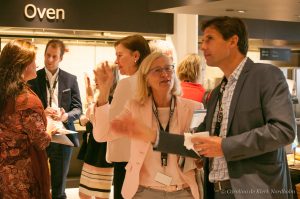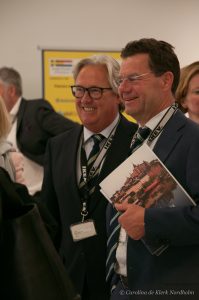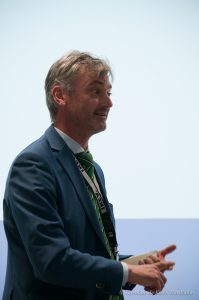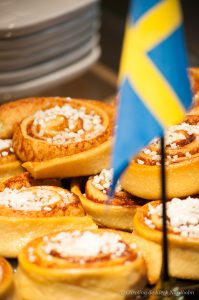 Register for this event - Non-members
Register for this event - Members
Thank you for registering for this event. Below you can let us know if you want to bring a guest, and if so, how many.