Back to overview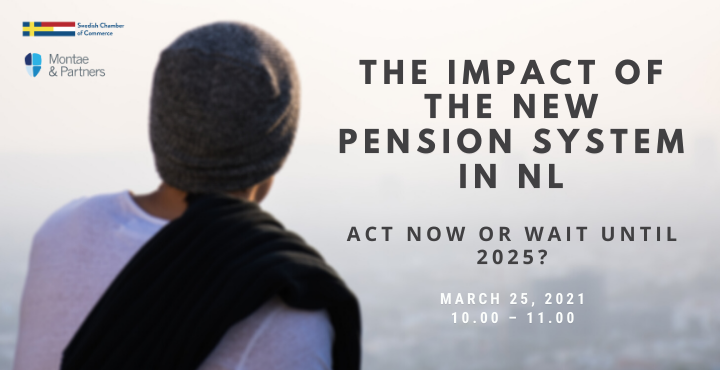 When: March 25, 2021
Time: 10.00 – 11.00
The impact of the new Pension system in NL: Act now or wait until 2025?
The recently agreed new pension system in the Netherlands will have a big impact on all employers and employees. The new system will not only affect pension schemes, but also other employee conditions and employability in general.
Although the final implementation date of 1-1-2026 seems far away, it is important to become aware of the steps and hurdles you have to overcome in the coming years. This applies even to employers whose contracts run until 2025, for example.
In this webinar we inform you about the do's and don'ts and the practical consequences of the new pension system, including some guidelines on the important deadlines within the route towards 2026. Montae & Partners is one of the most renowned pension & employee benefit firms in the Netherlands and is part of the Swedish pension & employee benefits firm Söderberg & Partners.
This webinar is particularily interesting for Finance and HR professionals of companies that employ people in the Netherlands.
This is a By Members for Member event offered by Member company Montae &  Partners.
Participation Fee
This webinar is offered by Montae & Partners free of charge.
Theo Stam is partner and senior pension consultant at Montae & Partners (M&P). He has over 25 years of experience in the business and gained a deep knowledge in all pension related matters.
About the company
M&P is a leading advisor in the field of insurable employment conditions such as pensions, health care and disability and international labor mobility. With more than 130 specialists combined with our innovative and unique tooling, we can optimally support both you employers and your employees on these often complex parts of the employment conditions package. We provide tailor-made solutions to more than 500 employers ranging from 10 to 20,000 employees, both nationally and internationally. We are happy to help you to get the maximum effect from your often expensive insurable package of benefits.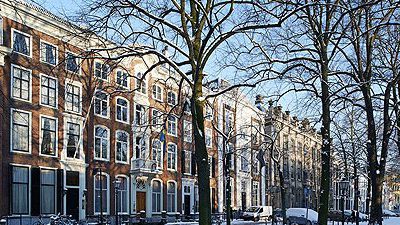 The Swedish Chamber of Commerce would like to thank all participants for contributing to the success of the Swedish Chamber Patron Dinner on November 22, 2016. We cordially thank H.E. Ambassador of Sweden and Honorary Chairman of the Swedish Chamber of Commerce Mr. Per Holmström for hosting the Patron Dinner 2016 and Mr. Jeroen van der Veer, ING Keynote speaker and Honorary Guest, for sharing his experiences and introducing the Round Table discussions.
View event
Register for this event - Non-members
Register for this event - Members
Thank you for registering for this event. Below you can let us know if you want to bring a guest, and if so, how many.