Back to overview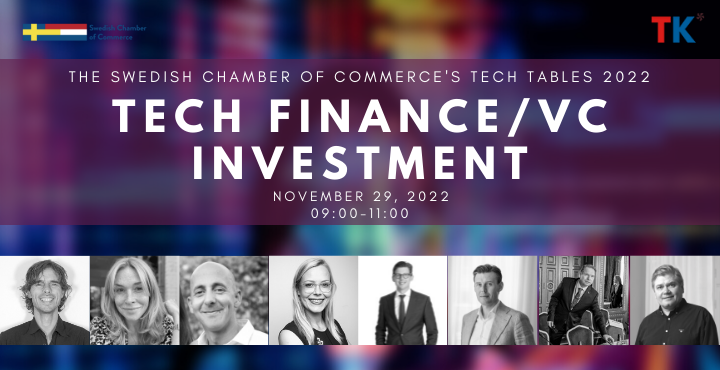 NOVEMBER 29, 2022
09:00-11:00
Swedish Chamber of Commerce, Edge Olympic, Amsterdam
TECH TABLES – TECH FINANCE/VC INVESTMENT
Welcome to join the hybrid Swedish Chamber of Commerce Tech Table – Tech Finance/ VC Investment on November 29, 2022 at 09:00-11:00 in Amsterdam. This program is a collaboration with TK Tech, Partinc Capital, the Embassy of Sweden in the Netherlands, Dutch Chamber of Commerce in Sweden and Netherlands Innovation Network Sweden. 
In this Tech Table, we bring together experts and stakeholders from both Sweden and the Netherlands to explore the dynamic evolvements in Venture Capital, Technology and the various ways companies can become investment ready or boost their innovation through tech investments.
Funding is essential for the growth of startups and scaleups. It is what makes them able to compete on a global stage. What are the bottlenecks and challenges when finding (the right) investors and trying to accelerate growth as a start-up or scale-up?
Making the right investments and introducing the right technology is of the essence for any companies trying to stay innovative. With the ever-increasing ways of investing in technology and innovations, there is a larger need for companies to strategize their use of capital. How can this be done to boost growth and competitivenes?
With this event, we would like to continue to build on our tech network community and therefore encourage all participants to meet up live to share ideas and experiences. However, for those unable to join our live session a link will be provided to the hybrid version.
Program
08.45
Doors open and coffee
09.00
Welcome by Moderator Lex Keukens, TK Tech
09.05
Openings remarks by John Dekker,  Senior Innovation Advisor at the Netherlands Innovation Network Sweden
09.10
Shared insights by:
Per Nordling, Founder of Partinc Capital
Ariane Pousette, Project Lead Manager Startups at Invest Stockholm
Rick Klooster, Founder and CCO at Future Insight
Linn Koeman, Business Developer, Future Insight for The Nordics
Wolter Rebergen, Commercial Director at Younium
Wessel Ploegmakers, Partner and Co-head Main Capital Nordics
10.10
Panel discussion
10.30 – 11.00
Networking
ABOUT SWEDISH CHAMBER OF COMMERCE TECH TABLES
The Swedish Chamber of Commerce's Tech Tables invites Swedish Chamber Members and leading experts, exciting entrepreneurs and challengers alongside passionate change makers from Sweden and the Netherlands to participate in the exciting discussions about the latest tech trends. How will technologies shape the future and what can we learn from each other?
THE TECH TABLES 2022 THEMES
Cyber Security |   March 17
Women in Tech |  Sept 8
Tech for Good | Nov 8
Tech Finance/VC Investment | November 29
The Swedish Chamber of Commerce Tech Table 2022 is organized in collaboration with:
Venue
Swedish Chamber of Commerce
Fred. Roesekestraat 115
1076 EE Amsterdam
Participation Fee
Free of Charge, registration is however compulsory.
At the discretion of the organizer, you can change the name of the person(s) attending. For this, please contact events@swedishchamber.nl
Registration details
Welcome to register digitally by clicking on Member or Guests below. After registration, you will receive a confirmation of your participation.
The last date to sign up for this event is November 25, 2022.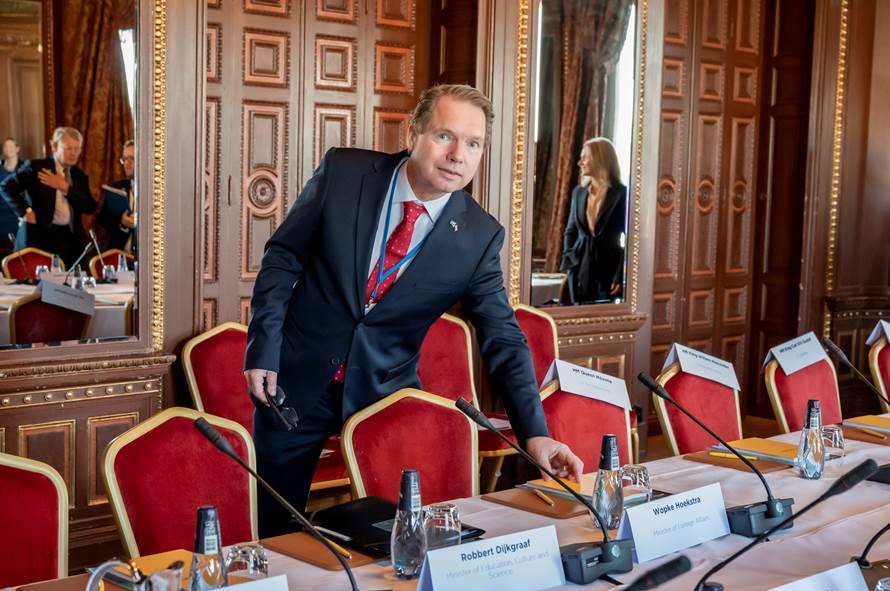 John Dekker
John Dekker is Senior Innovation Advisor at the Netherlands Innovation Network Sweden. As Senior Innovation Advisor, he supports the implementation of the Dutch governments international knowledge and innovation agenda by stimulating Dutch-Swedish cooperation for companies, research institutes and public authorities in the fields of innovation, technology and science. Since his start at the NL Innovation Network in 2022, John has played a key role in a variety of high-level NL-SWE cooperation initiatives and contributed to the further development of key enabling technologies through Dutch-Swedish cooperation.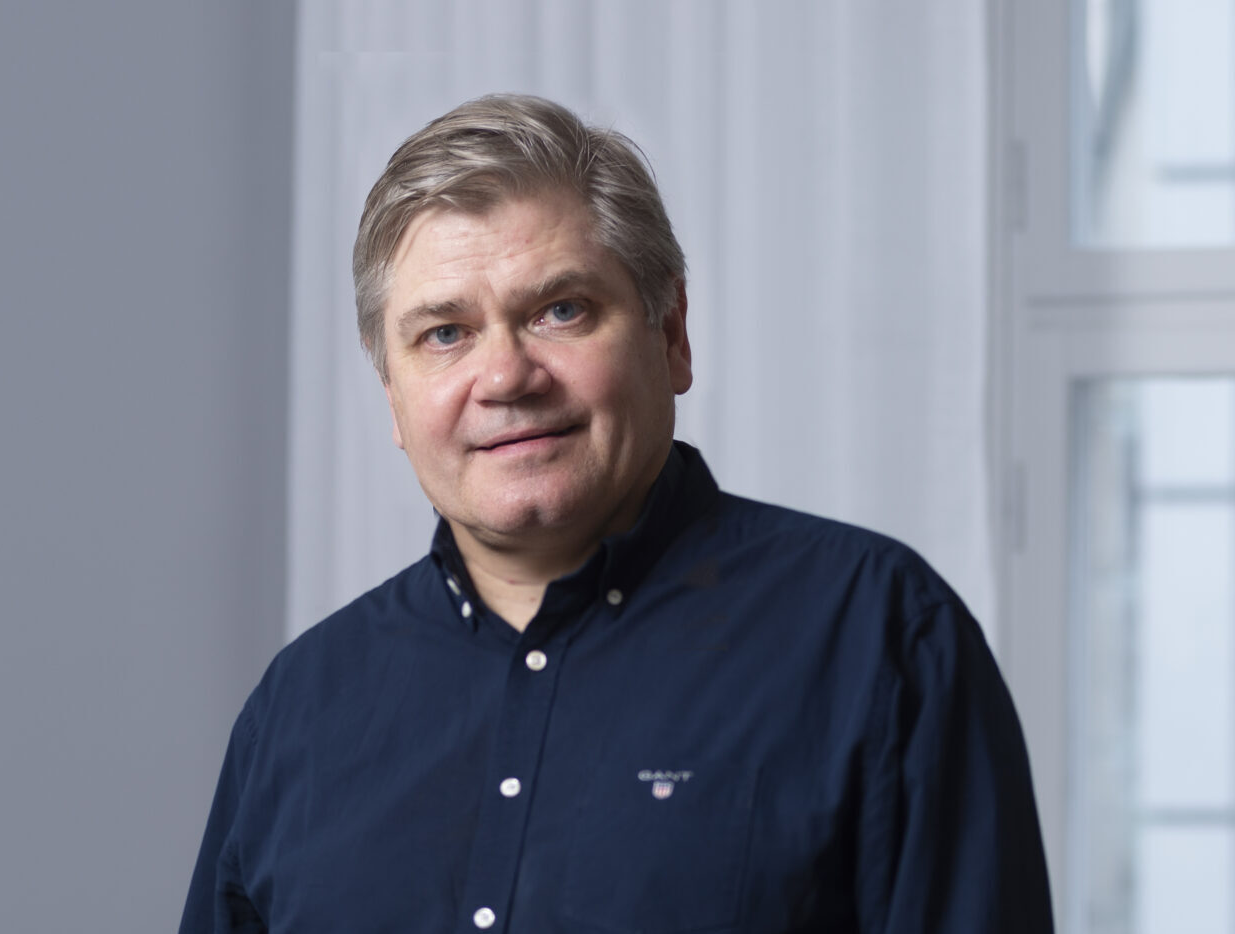 Per Nordling
Partner and founder of Partinc Capital, an investment company investing in SaaS-companies in the Nordics and in the Benelux via one team in Sweden and one team in the Netherlands. Nordling holds a MSc from KTH Royal Institute of Technology, Stockholm. On behalf of Partinc Capital, Nordling is Chairman of the board and co-founder of Lynes Technologies (SE) and Younium (SE) and Chairman of the board of Hives (SE). Nordling is board member of Tie Kinetix (NL) and Seidat (FI).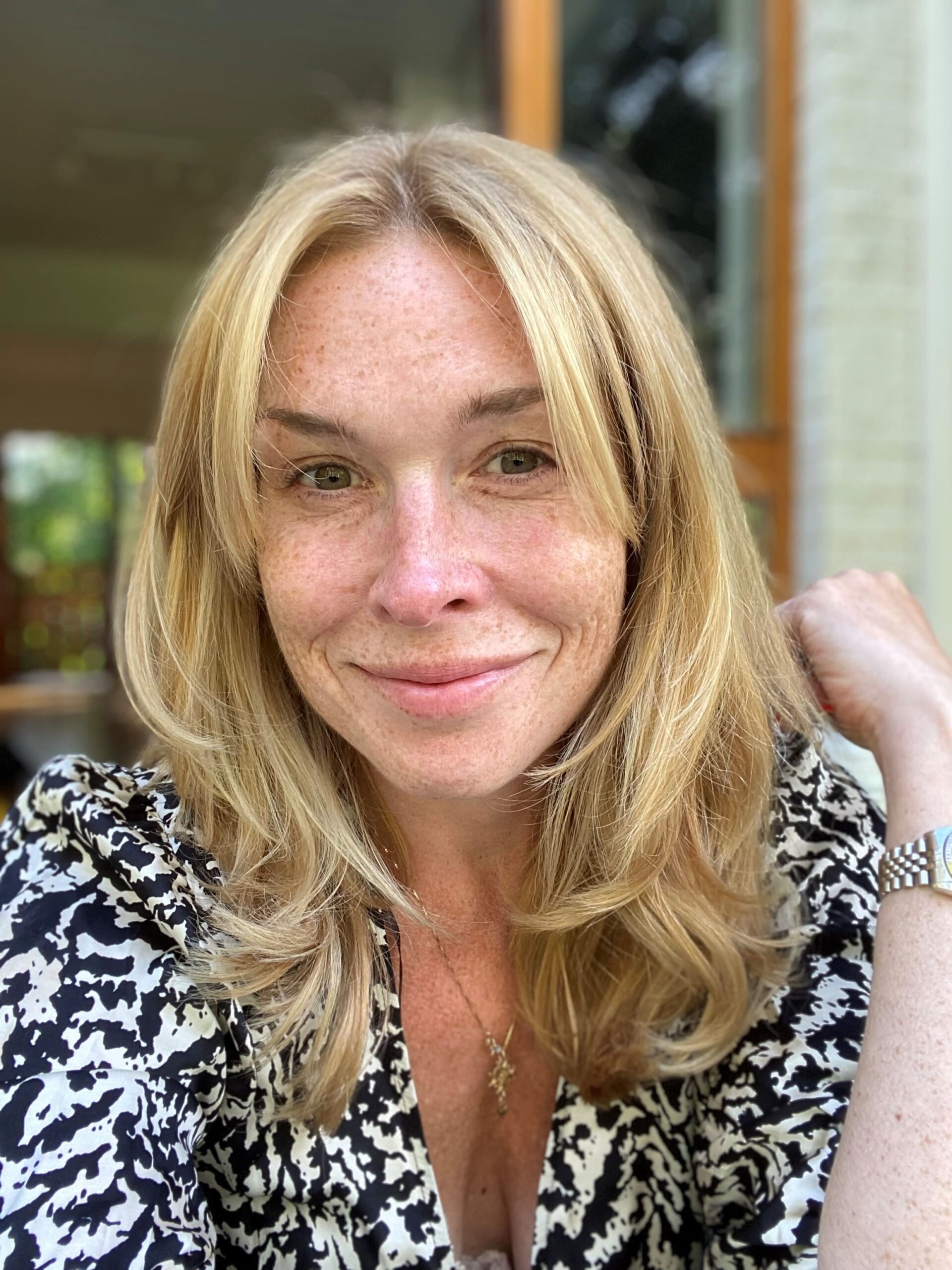 Ariane Pousette
As Project Manager Startups at Invest Stockholm, the official investment promotion agency of the city of Stockholm, Ariane Bucquet Pousette works very closely, both strategically and operatively, with the city's vibrant tech ecosystem and start-up scene. Prior to joining Invest Stockholm, Ariane held executive positions in business development, sales and public relations at larger US companies including EMI Music Publishing, Thomson and PR Newswire. No longer active in politics today, Ariane was an elected politician on Stockholm City Council between 2006 and 2014. A mother of three and an entrepreneur at heart, Ariane also runs a hobby company Ariane Stockholm, distributing jewelry products she designs and resells in her spare time.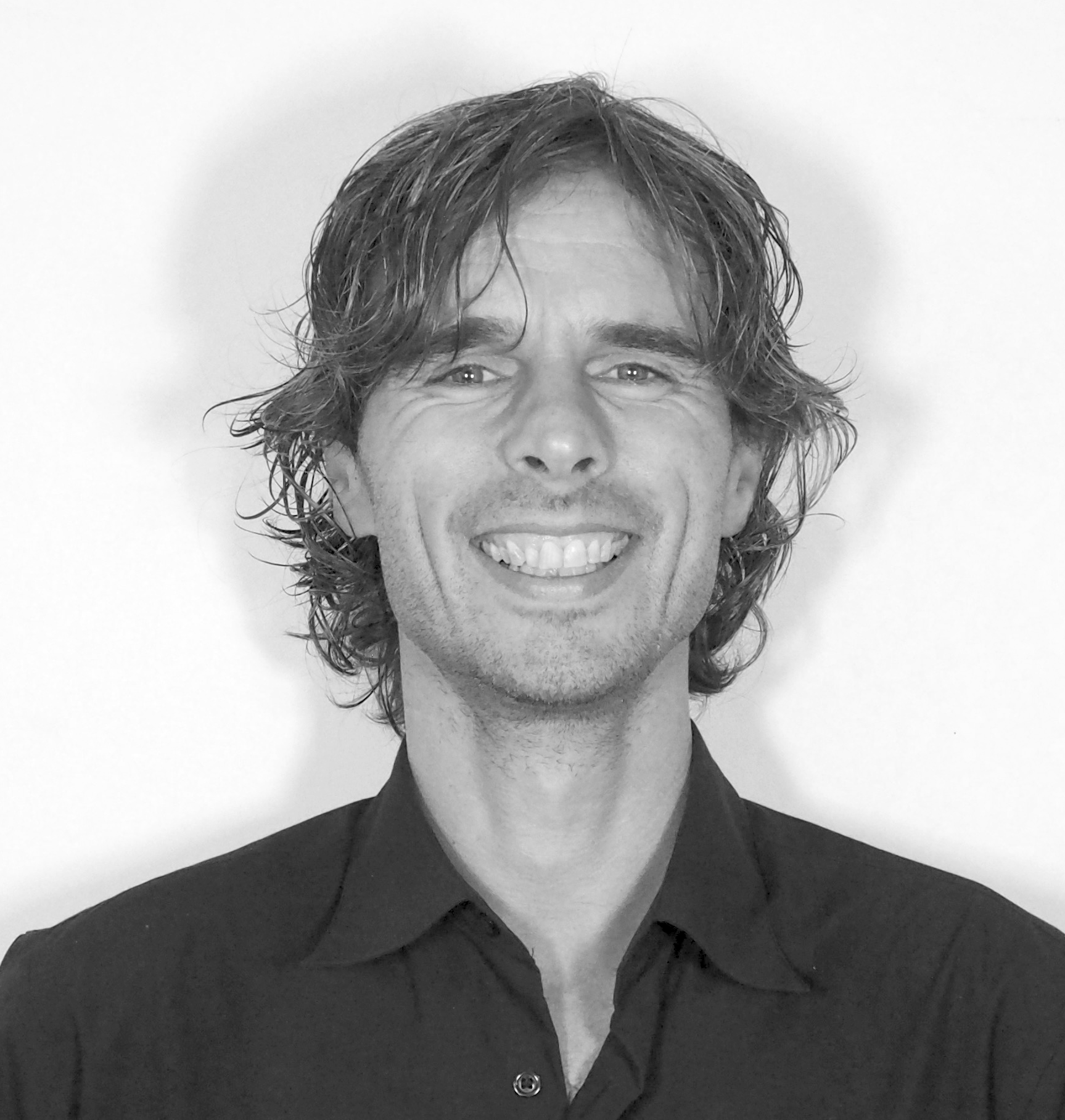 Rick Klooster
Rick Klooster is the Founder and CCO at Future Insight. He's an experienced Chief Officer with a demonstrated history of working in the information technology and services industry. He's a strong entrepreneurship professional skilled in Government, Urban Planning, 3D CityGML, Smart Cities, Management, and Spatial Projects.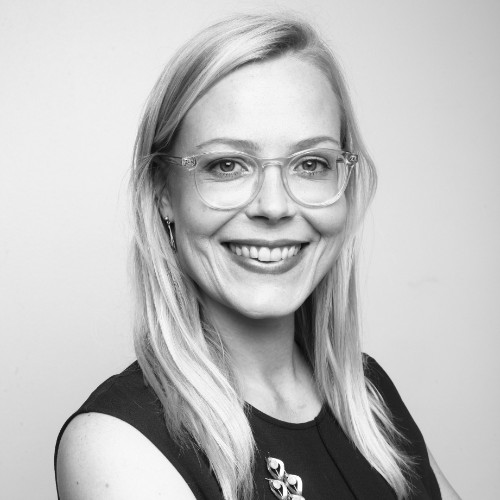 Linn Koeman
Business Developer, Future Insight for The Nordics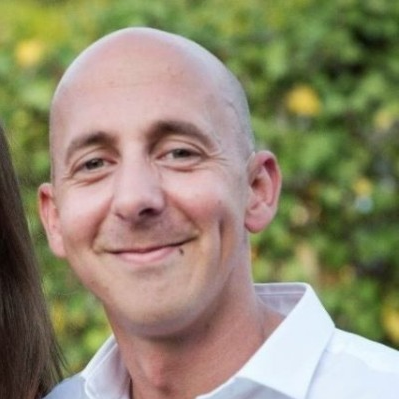 Wolter Rebergen
Commercial Director at Younium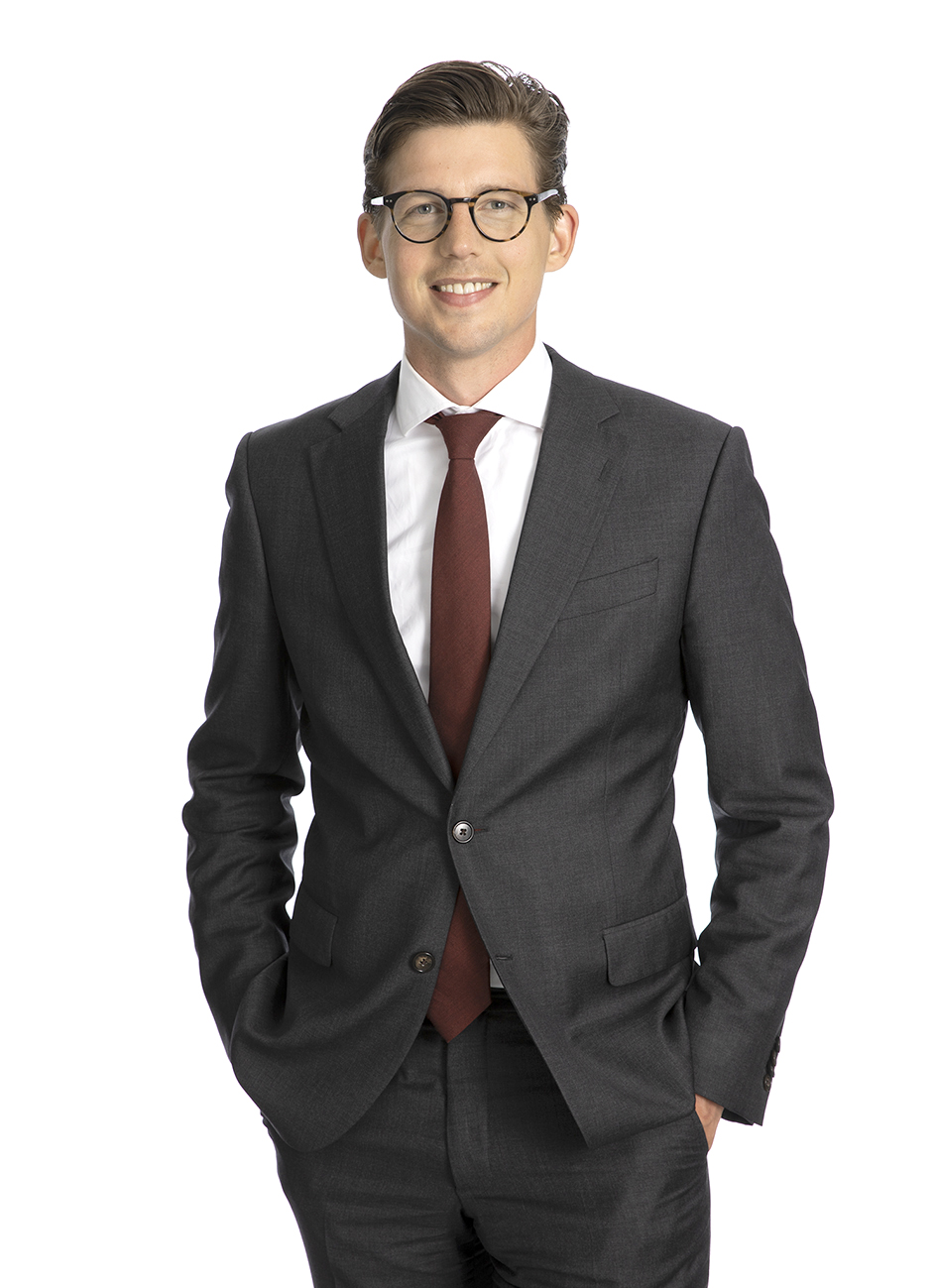 Wessel Ploegmakers
Partner and Co-head Main Capital. Wessel joined Main Capital Partners in 2014 and is operationally heading the Stockholm office and overseeing the Nordics activities. Wessel holds a MSc in Finance & Investments from the Erasmus University Rotterdam. On behalf of Main Capital Partners, Wessel is Chairman of the Supervisory Board at Pointsharp (SE), Björn Lundén (SE), Blika (SE), Timeplan (DK) and VideoVisit (FI) and Supervisory Board member at Alfa eCare (SE). Moreover, he is involved in several other portfolio companies e.g. Assessio (SE), to actively help them achieve their growth targets and strategic objectives. Wessel lives in Stockholm, Sweden with his wife and his two sons.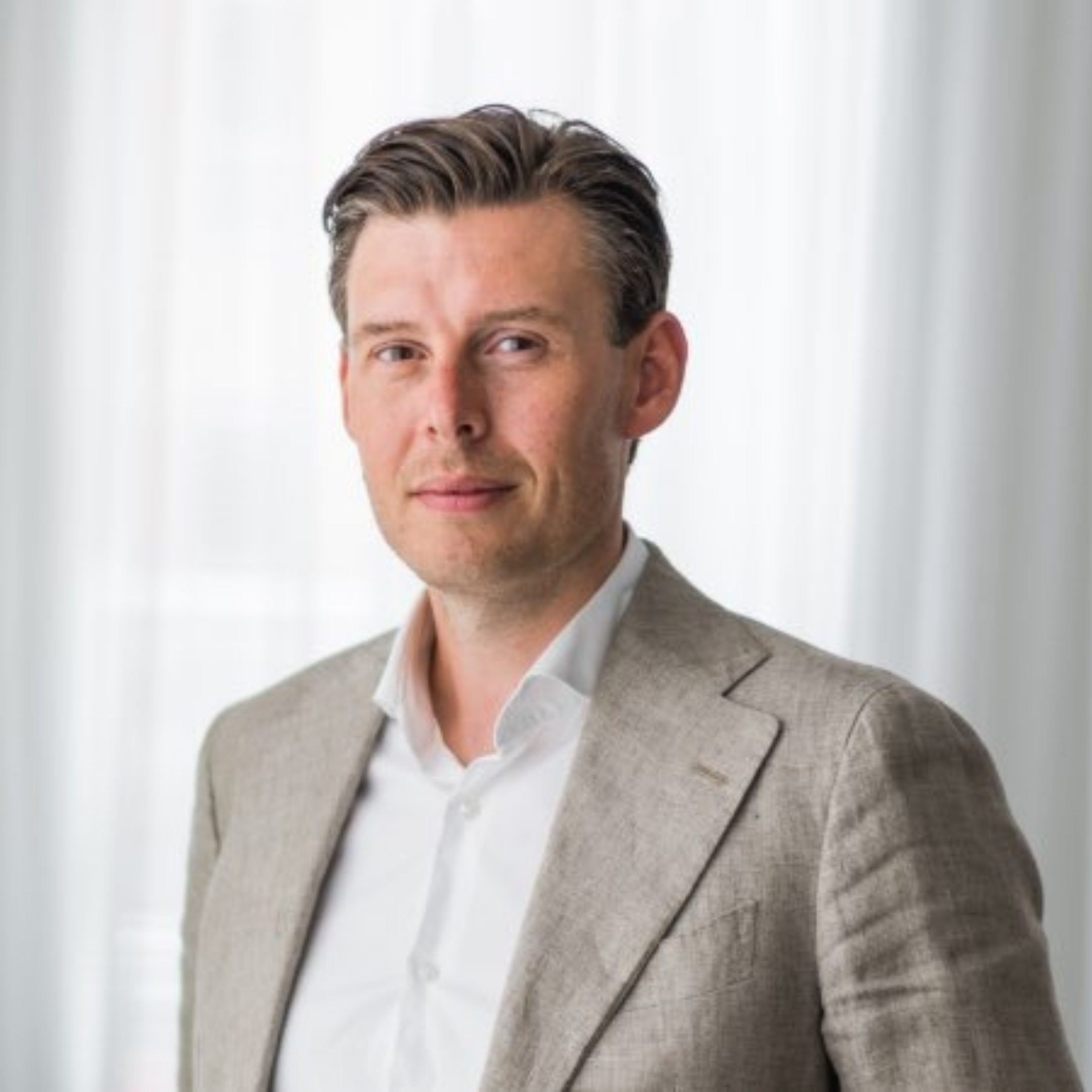 Lex Keukens, TK Tech, Moderator
Lex Keukens is a senior lawyer specialized in privacy and intellectual property law. He has an interest in all legal aspects of technologies. He is one of the founders of the law office TK Tech which is a part of Teekens Karstens Advocaten Notarissen. TK Tech's office is located in Amsterdam at Edge Olympic.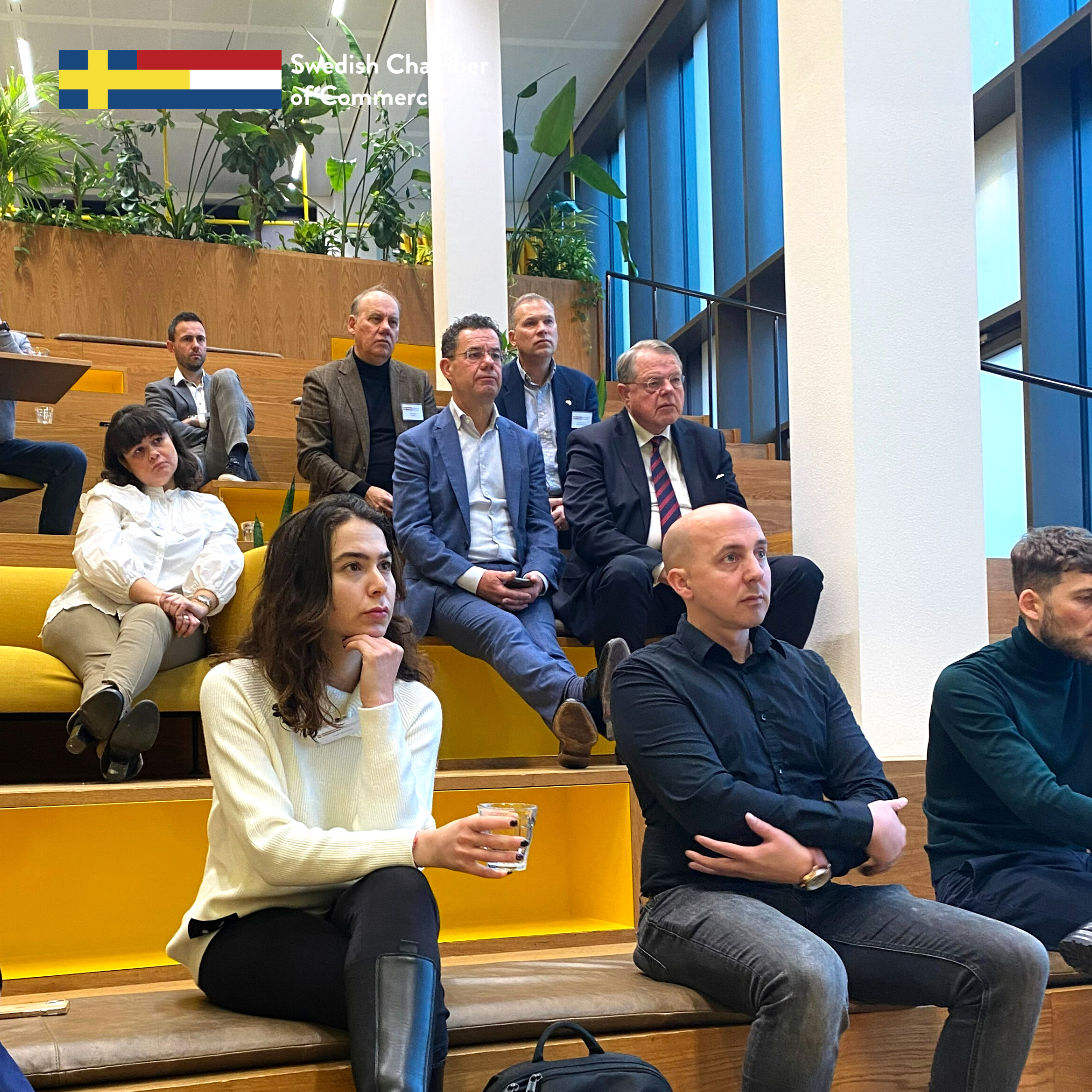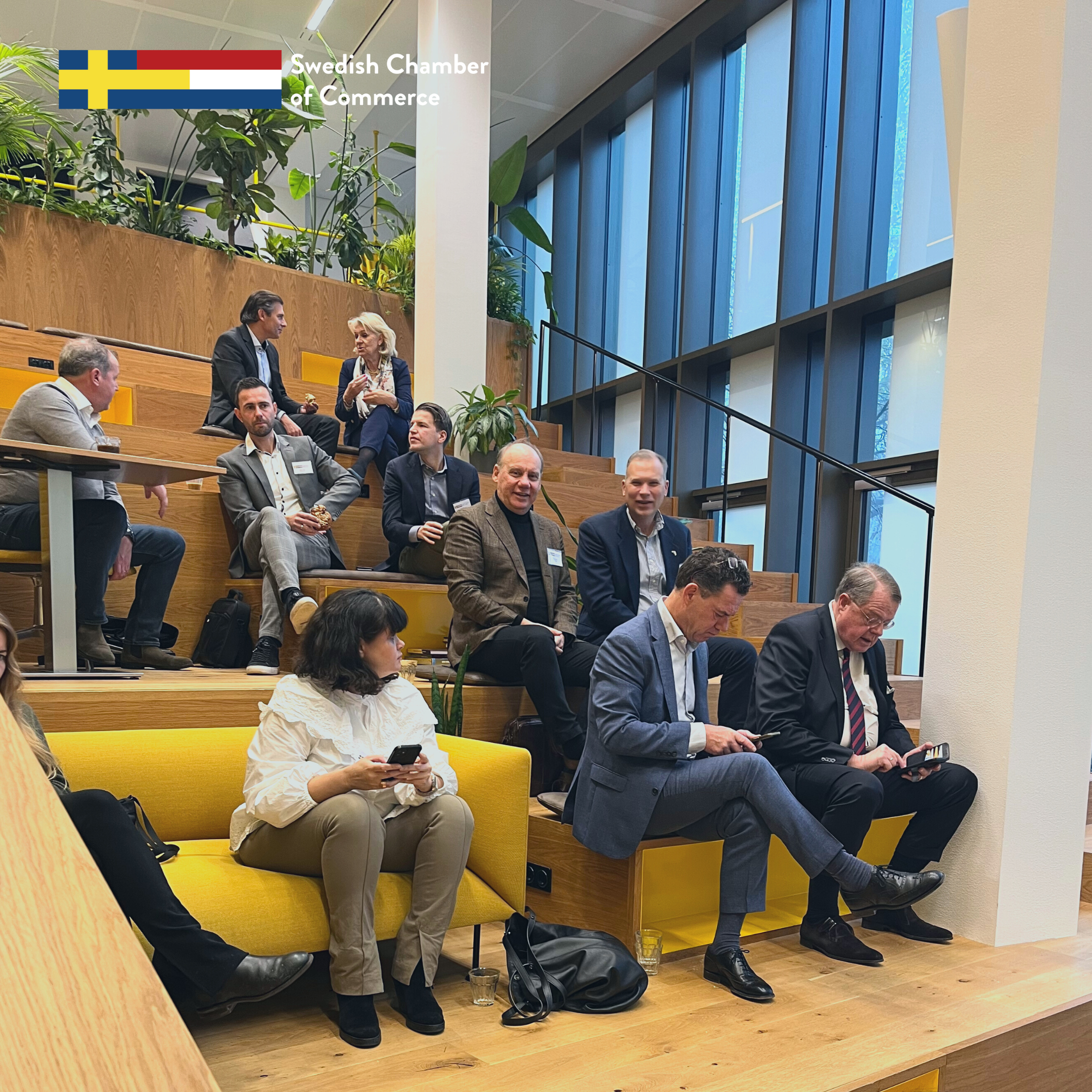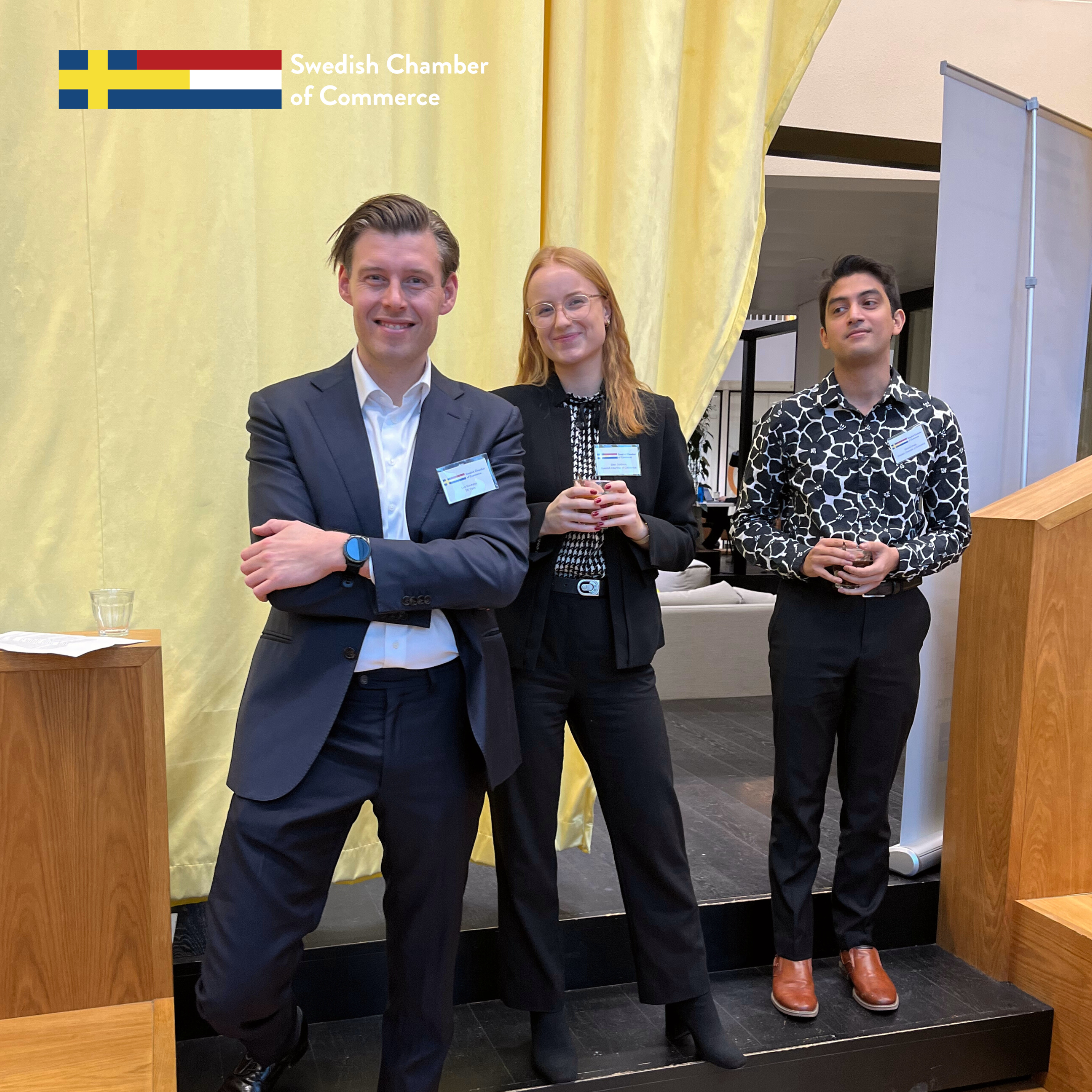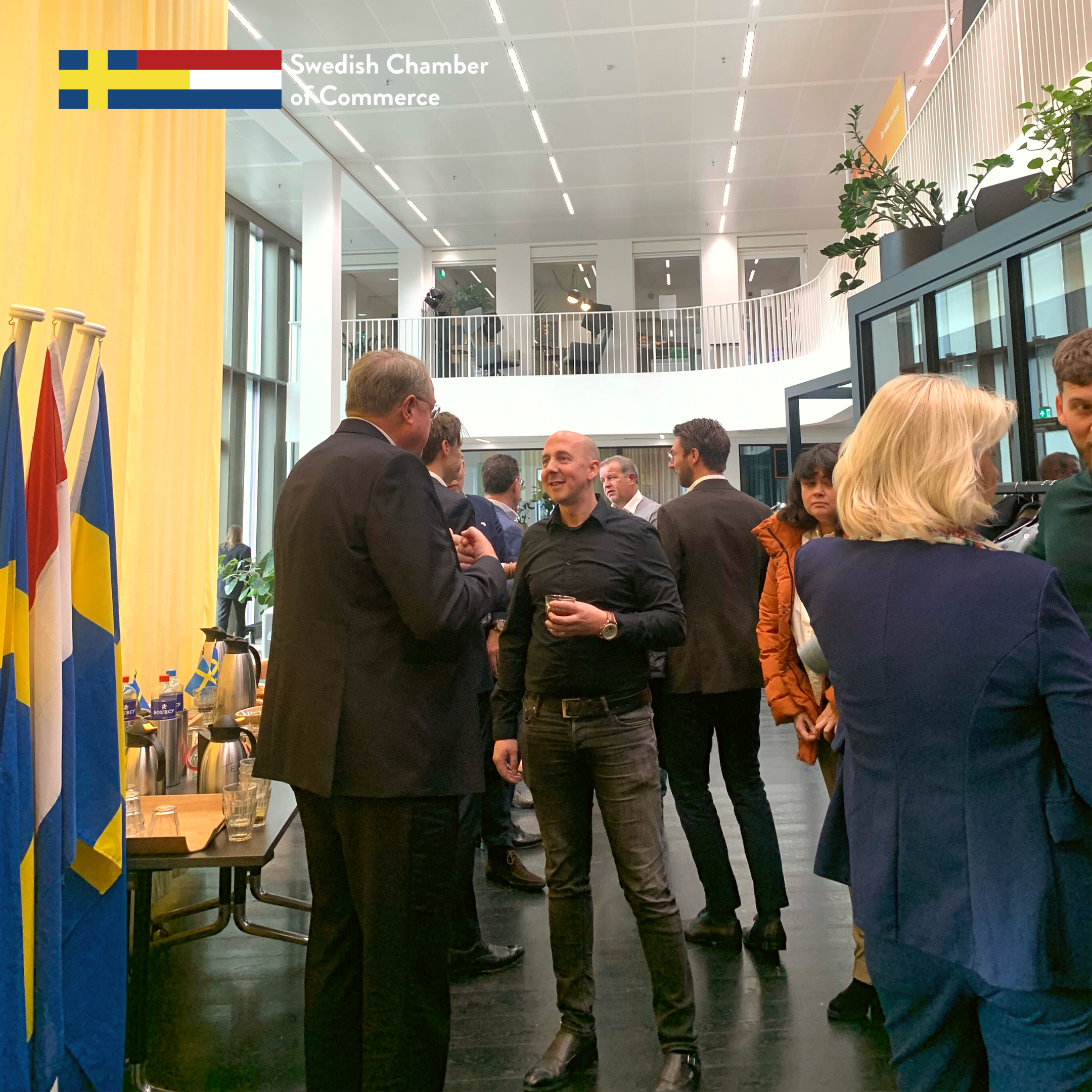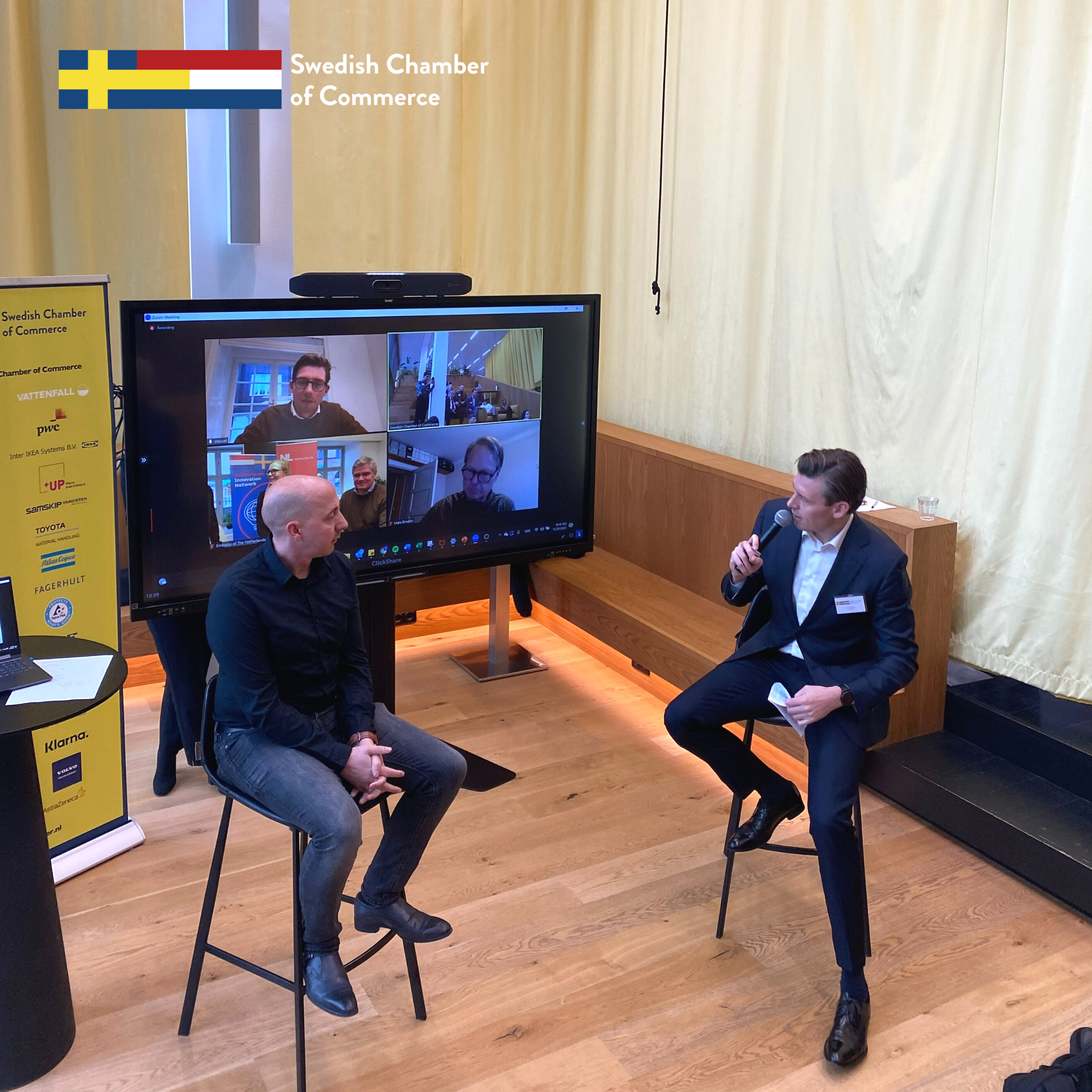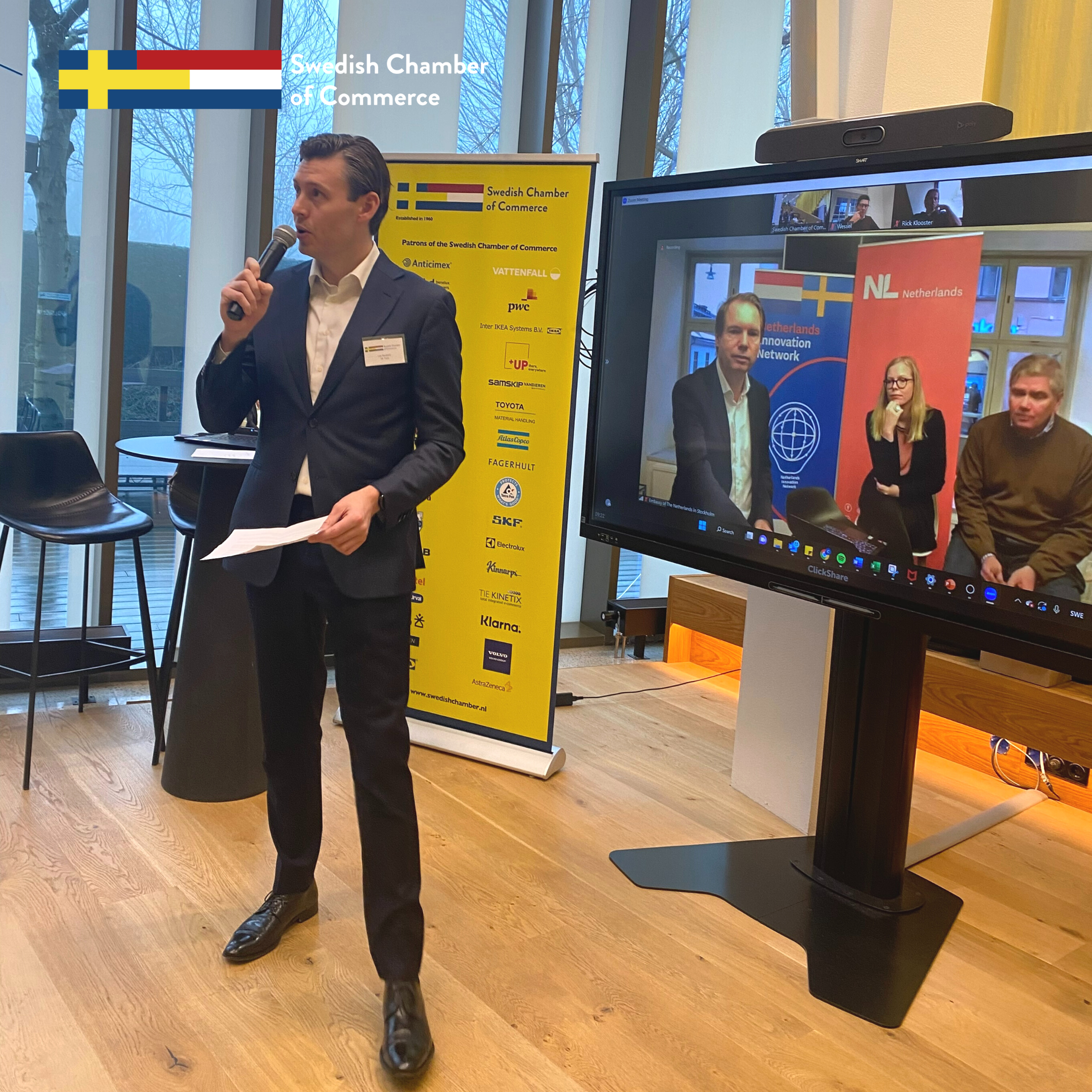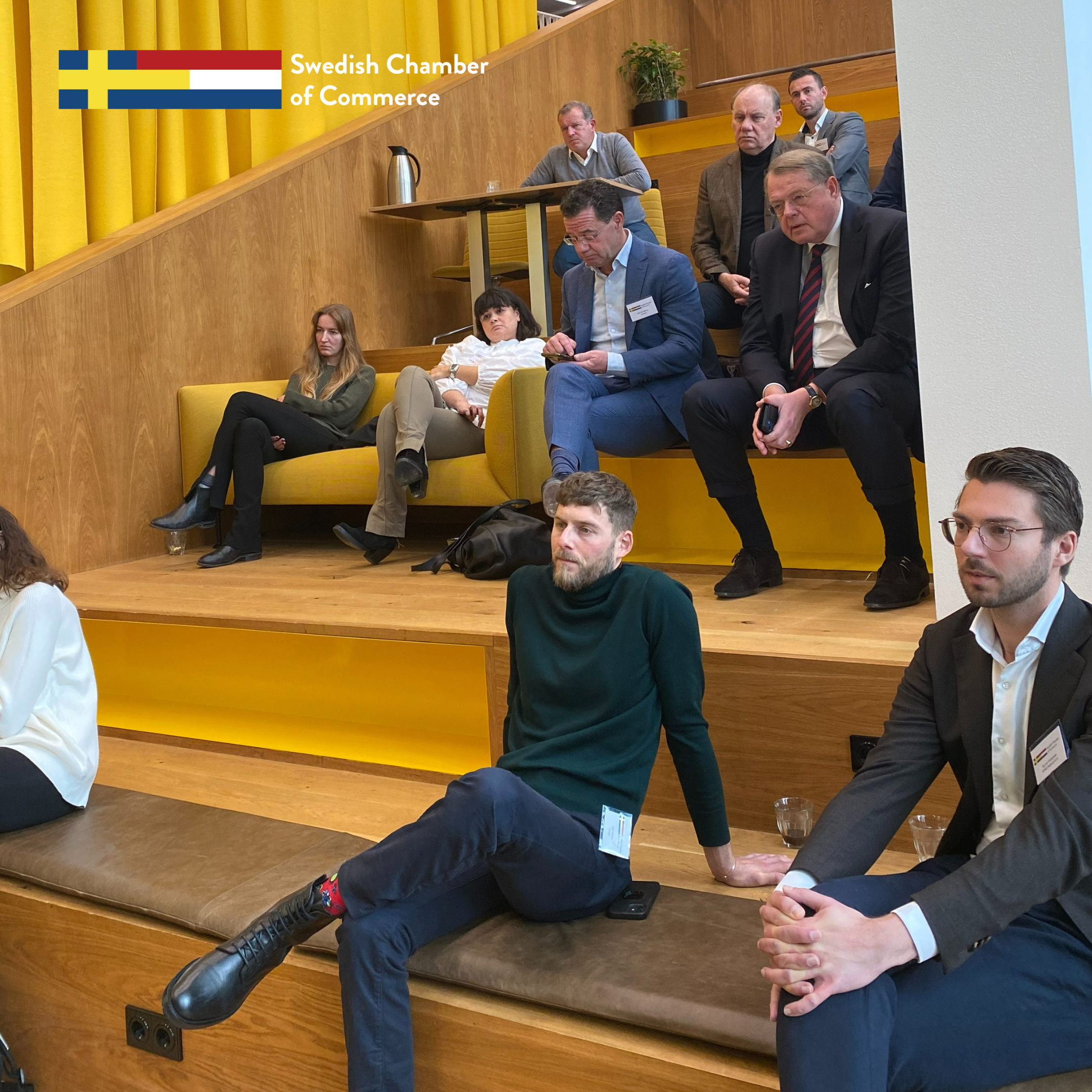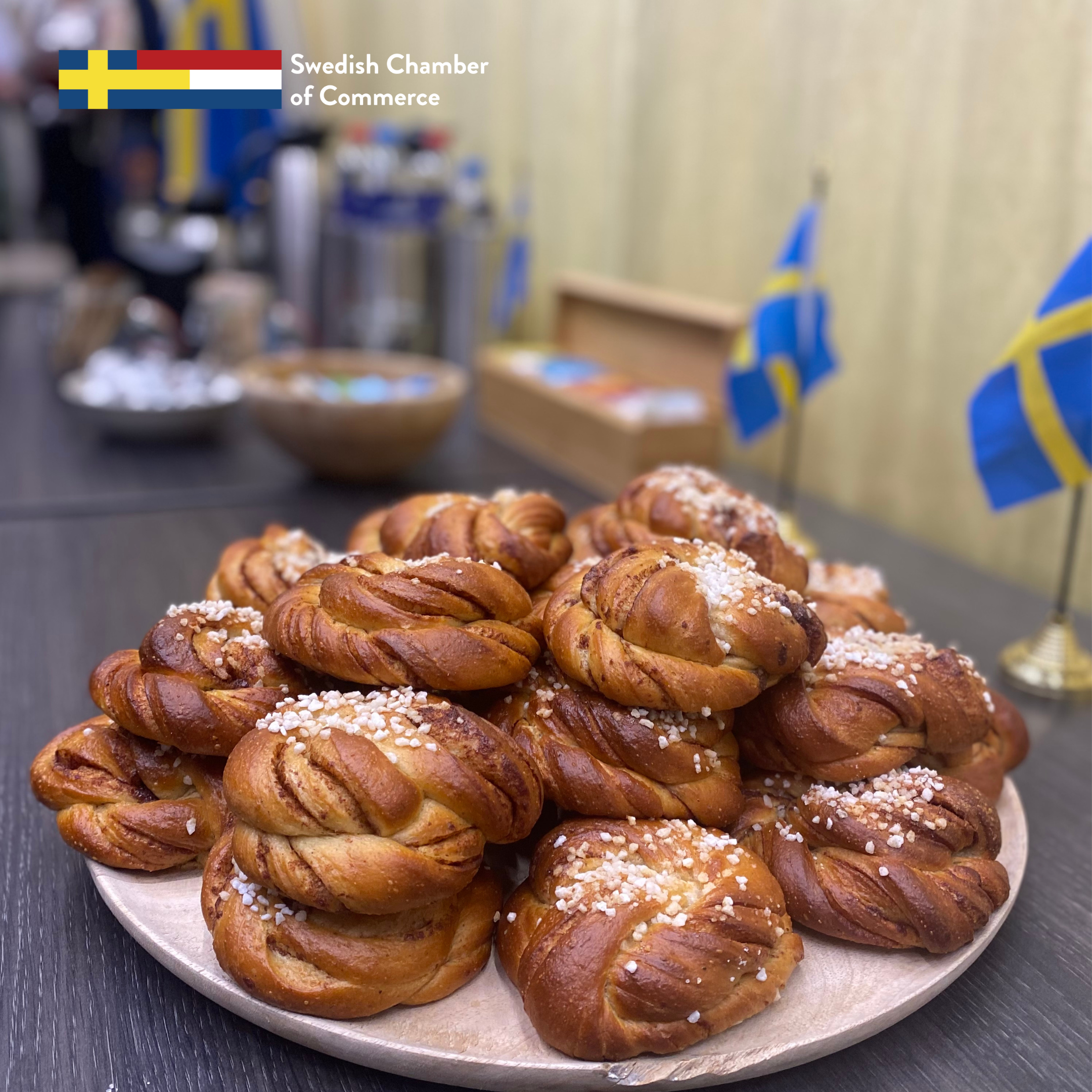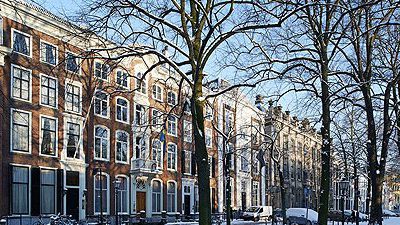 The Swedish Chamber of Commerce would like to thank all participants for contributing to the success of the Swedish Chamber Patron Dinner on November 22, 2016. We cordially thank H.E. Ambassador of Sweden and Honorary Chairman of the Swedish Chamber of Commerce Mr. Per Holmström for hosting the Patron Dinner 2016 and Mr. Jeroen van der Veer, ING Keynote speaker and Honorary Guest, for sharing his experiences and introducing the Round Table discussions.
View event
Register for this event - Non-members
Register for this event - Members
Thank you for registering for this event. Below you can let us know if you want to bring a guest, and if so, how many.