Back to overview
January 19, 2022
18:00 – 20:00
Venue: The Swedish Ambassadors Residence
Lange Voorhout 28
The Hague
The Swedish Chamber was very pleased to kick off the new year together with H.E. Ambassador of Sweden Johannes Oljelund, Honorary Members, Members and Guests and to toast to a successful and prosperous year both personally and professionally and to many successful meetings and business networking events with the Swedish Chamber of Commerce in the coming year.
The Chamber of Commerce would like to extend a warm thank you to H.E. Ambassador of Sweden Mr. Johannes Oljelund for hosting the Chamber's New Year Reception and for sharing his interesting insights about the Swedish EU Presidency.
The Chamber has a new year ahead filled with challenges and opportunities and we look forward to inspire and promote the exchange of business ideas and business opportunities, and to support and connect you to our wide Business network. We have an packed agenda with exciting events, useful networking opportunities, businesses and experience exchange meetings the coming year and we welcome you all to join and to invite your colleagues and business relations.
Venue
The Swedish Ambassadors Residence
Lange Voorhout 28
The Hague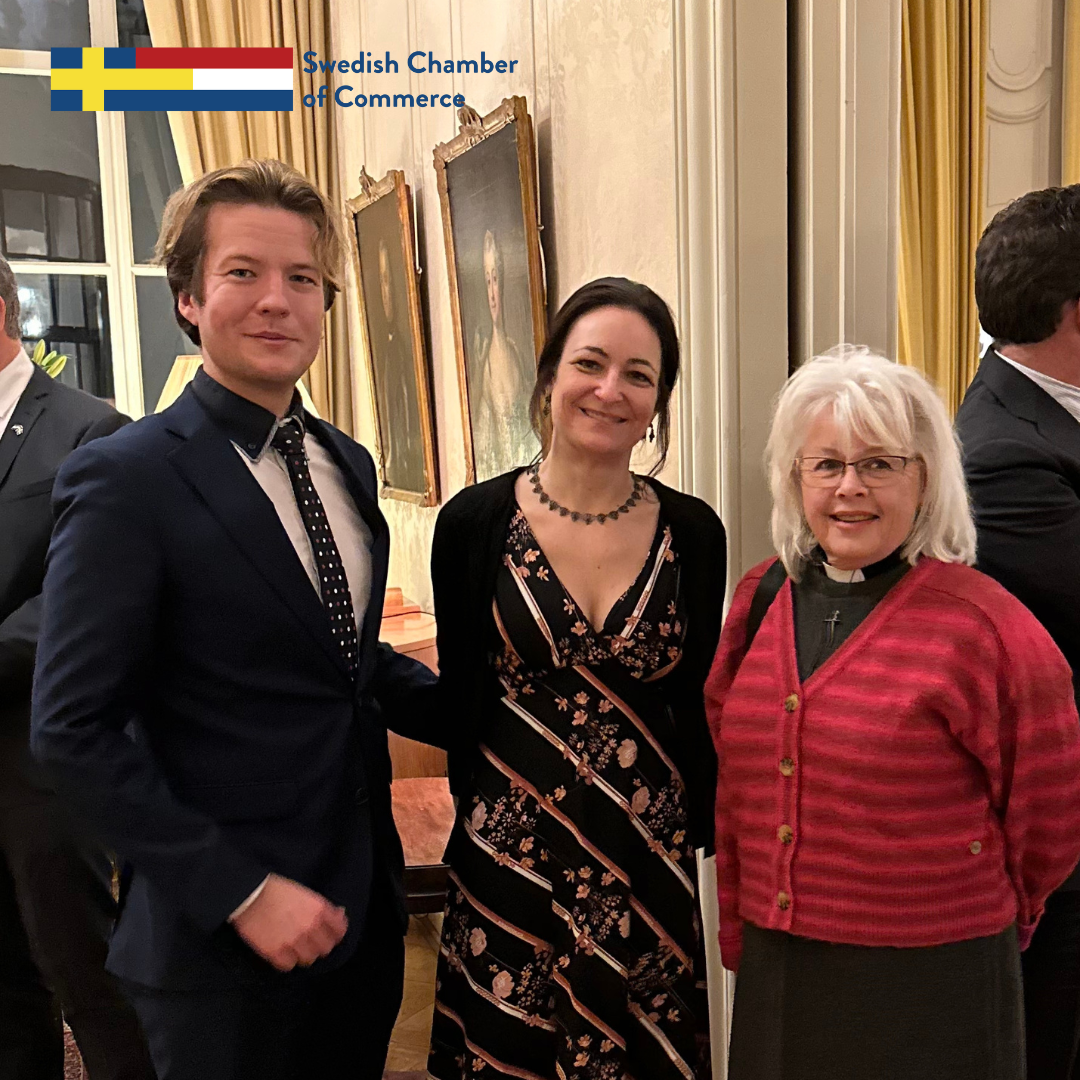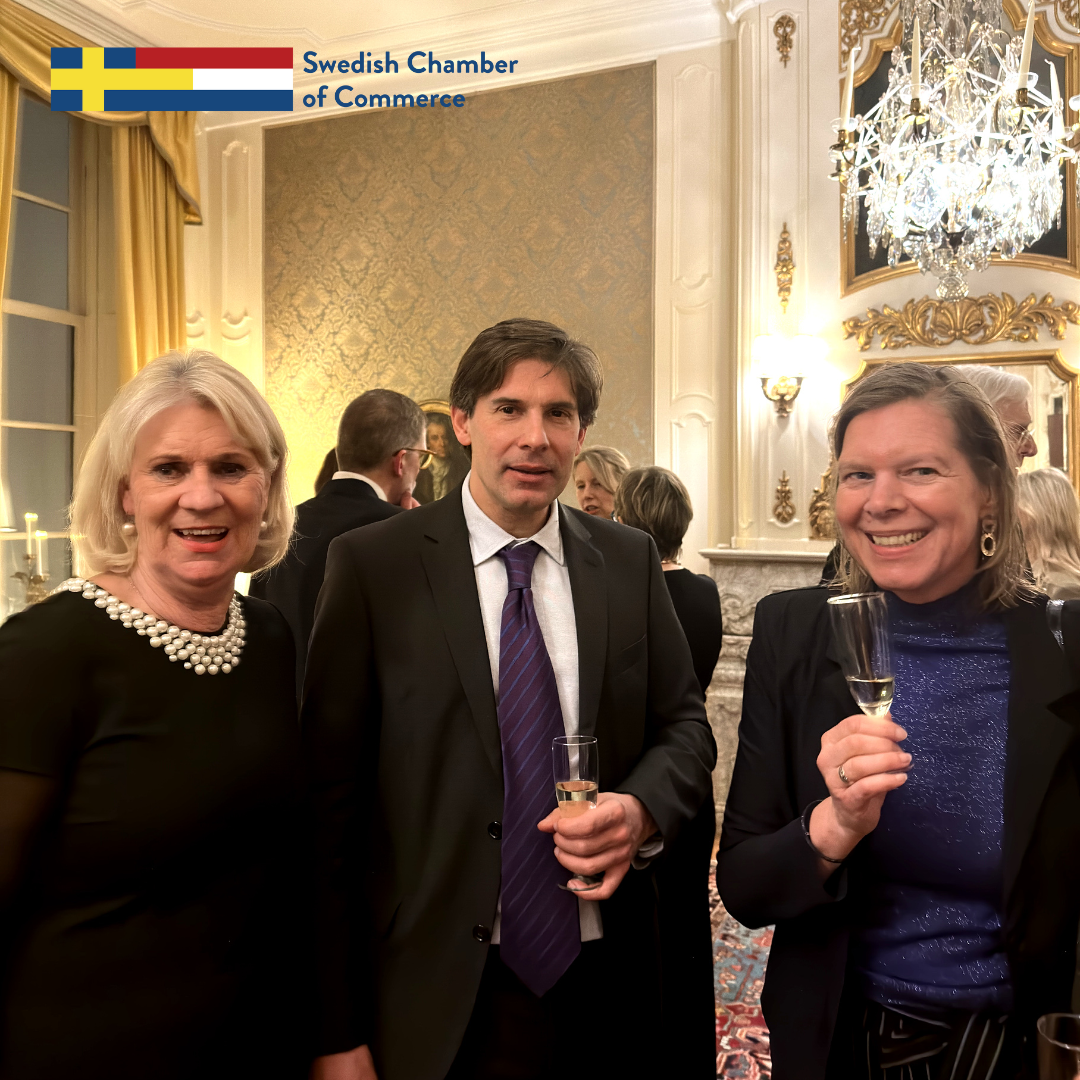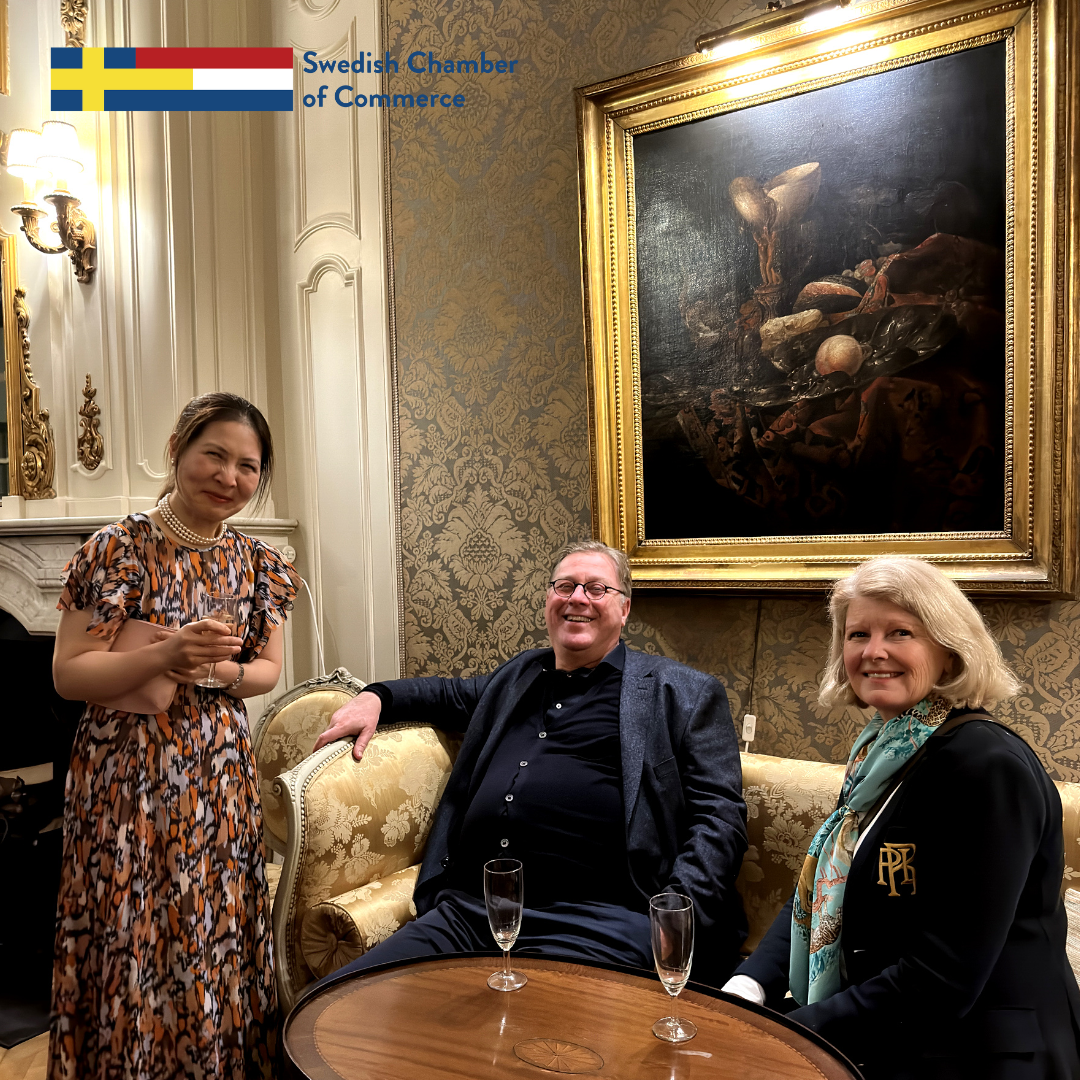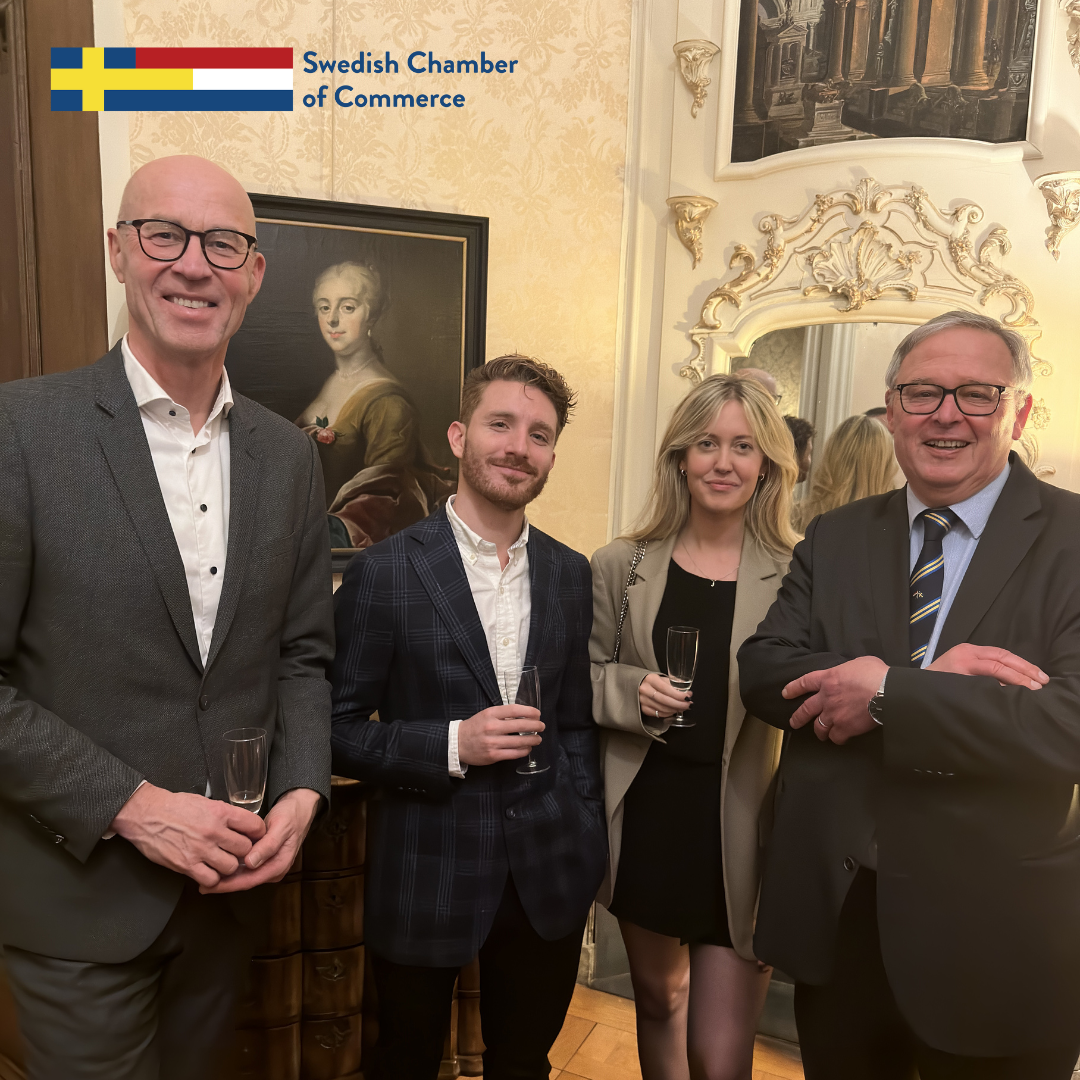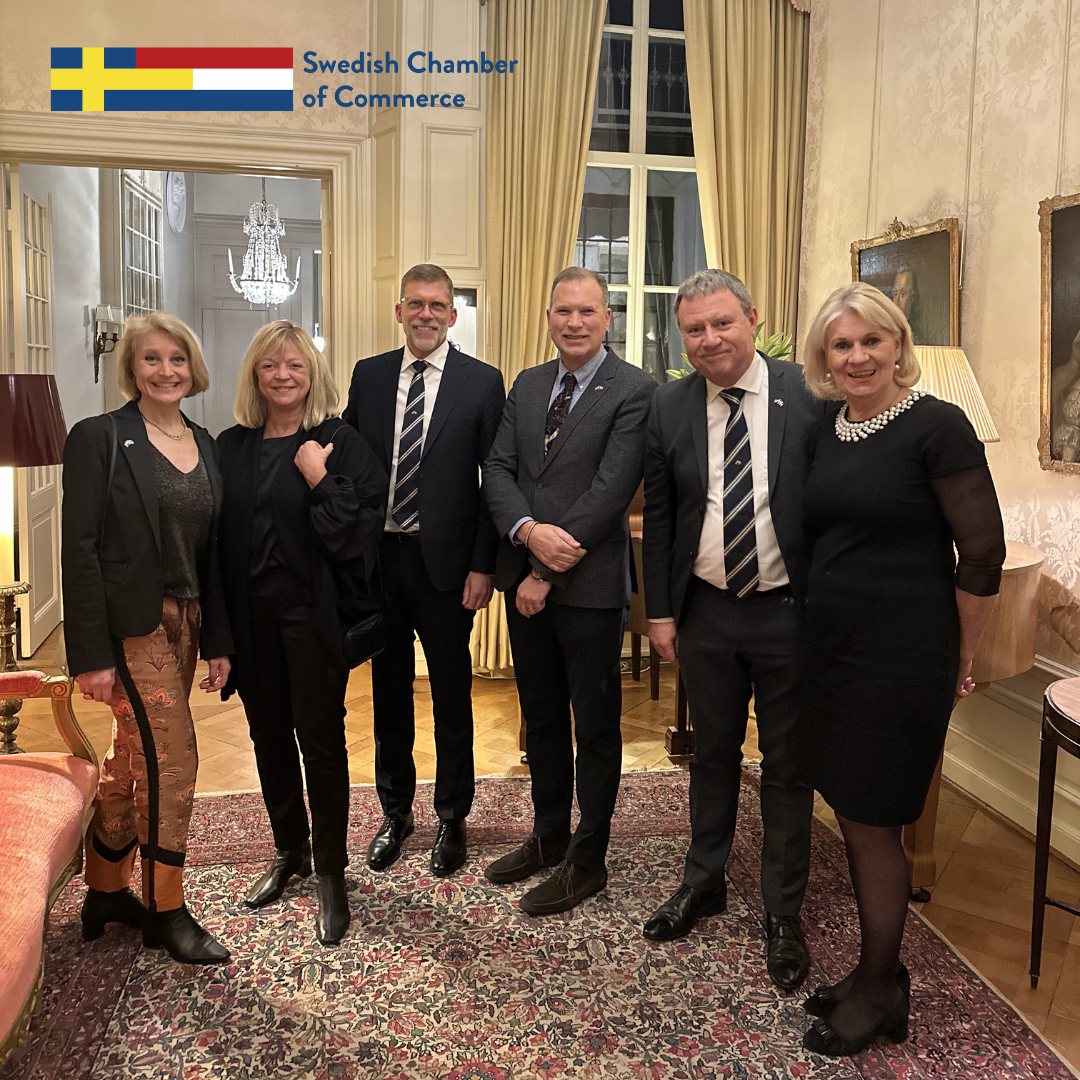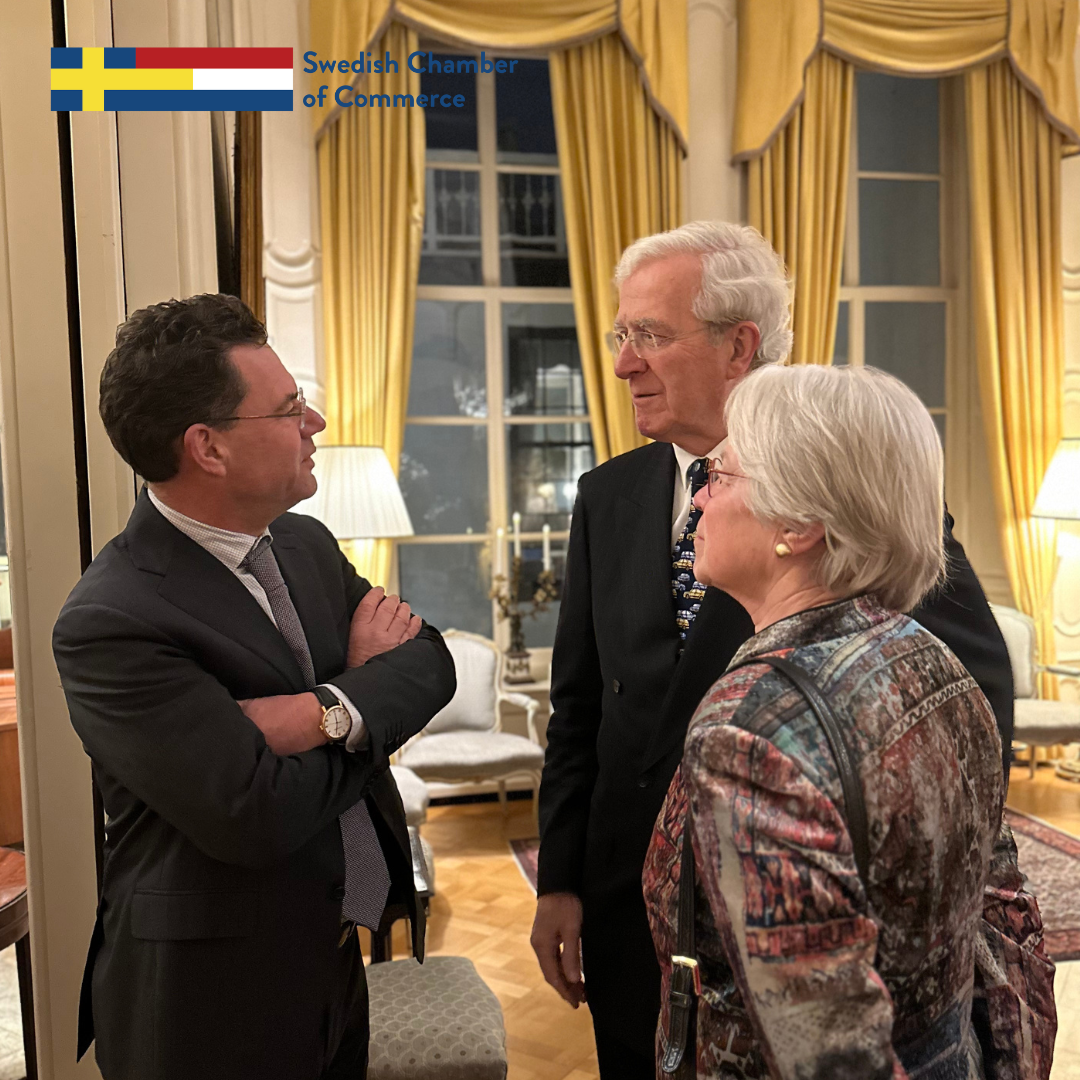 The Swedish Chamber of Commerce would like to thank all participants for contributing to the success of the Swedish Chamber Patron Dinner on November 22, 2016. We cordially thank H.E. Ambassador of Sweden and Honorary Chairman of the Swedish Chamber of Commerce Mr. Per Holmström for hosting the Patron Dinner 2016 and Mr. Jeroen van der Veer, ING Keynote speaker and Honorary Guest, for sharing his experiences and introducing the Round Table discussions.
View event
Register for this event - Non-members
Register for this event - Members
Thank you for registering for this event. Below you can let us know if you want to bring a guest, and if so, how many.