Back to overview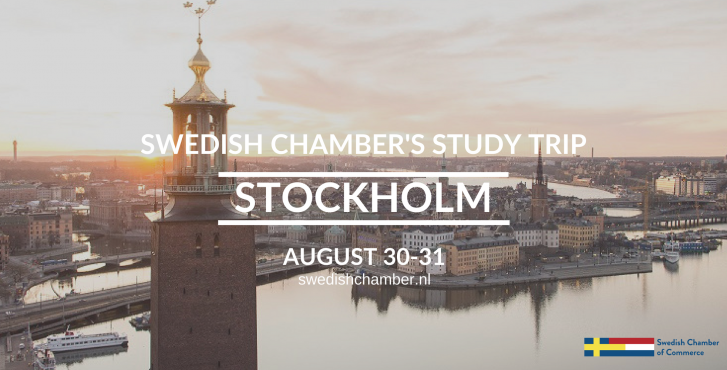 The Swedish Chamber of Commerce's study trip to Stockholm –  A 48-hour program to get to know more about the dynamic Startup echo system and how the city's entrepreneurial culture has nourished numerous successful global companies was a great success and offered many new business contacts.
We were very pleased to present a fully packed program starting with a welcome to the Royal Dutch Embassy in Stockholm a with presentations by the H.E. Ambassador Ines Copoolse and Wilco Schuttelaar, officer for Innovation Technology & Science Holland Innovation Network about the Startup Scene in Stockholm and Sweden followed by Ariane  Bucquet Pousette from Start-ups Invest Stockholm who talked about Stockholm the Unicorn Factory.  Following the presentations, lunch was served at Gondolen in Stockholm where the incoming Ambassador of Sweden Mrs. Annika Markovic joined the delegation and for a first Meet and Greet. visits, networking, participation at World Trade Day by Stockholm Chamber of Commerce, Meetup with the Dutch Chamber of Commerce in Stockholm. In the afternoon the delegation participated in Stockholm Chamber of Commerce World Trade Day conference led by Dr. Andreas Hatzigeorgiuo Chief Economist and incoming CEO Stockholm Chamber of Commerce. The program offered many inspirational presentations and panel discussions on internationalization and boosting Sweden's competitive edge on the global market. Day one ended with a company presentation by Magnus Myrenberg, partner Pinq Mango Capital Partners at their office in central Stockholm before having network drinks and mingle together with the Dutch Chamber of Commerce.
Day 2 Wilko Klaassen General Manager Klarna Netherlands, who had flown into Stockholm especially for us, welcomed us to Klarna and gave an inspiring presentation about their fantastic business development and growth and how they are building on customer satisfaction at all levels of their services. A quick walk through the streets of Stockholm brought us to Norrsken an ecosystem consisting of Norrsken House, a coworking space for impact entrepreneurs, and seed fund Norrsken Founders Fund which invests in companies with the potential to radically improve the world, where Thom Feeney was waiting for us. He took us on a tour of their inspiring and innovative office premises and gave a presentation about their impressive strategy and target that the next Swedish unicorn should be a unicorn with impact.  With this impressive message still in mind, we continued to the amazing Fotografiska where John Dekker CTO Fotografiska took us on a tour and presented who Fotografiska is working with content on social media to attract attention for their innovative and culture activities from Stockholm to London and New York. We finished our day with a great lunch and with the rest of the Friday afternoon to stroll along to view the great exhibitions and views from Fotografiska. We left Stockholm after 48 days with lots of new impressions, ideas, business opportunities, and friends and we are already looking forward to next years 48 hours!
The Swedish Chamber of Commerce would like to thank all hosting organizations and companies and the participants of the Swedish Chamber of Commerce Study Trip to Stockholm 2018 for making it to a great success.
Hotel recommendation:

We are very happy to collaborate with Hobo.se for this unique trip and that Hobo.se offers a special rate from August 29-31, 2018.
More than just another hotel, Hobo is our idea of community
Follow our everyday life:
facebook.com/hobosthlm
instagram.com/hobosthlm
hobo.se
Brunkebergstorg 4
111 51 Stockholm
Photo Credits cover photo: Simon Paulin/imagebank.sweden.se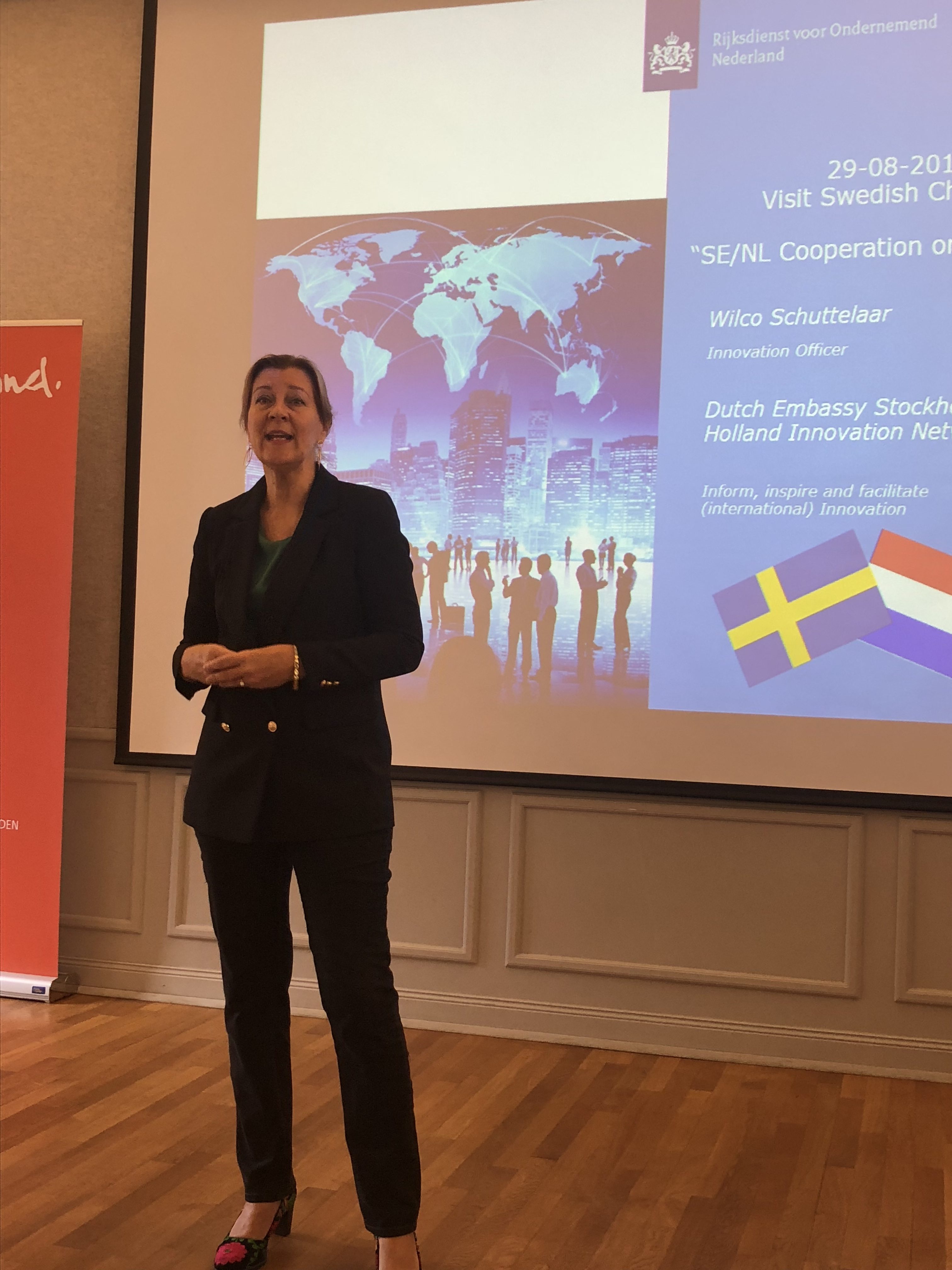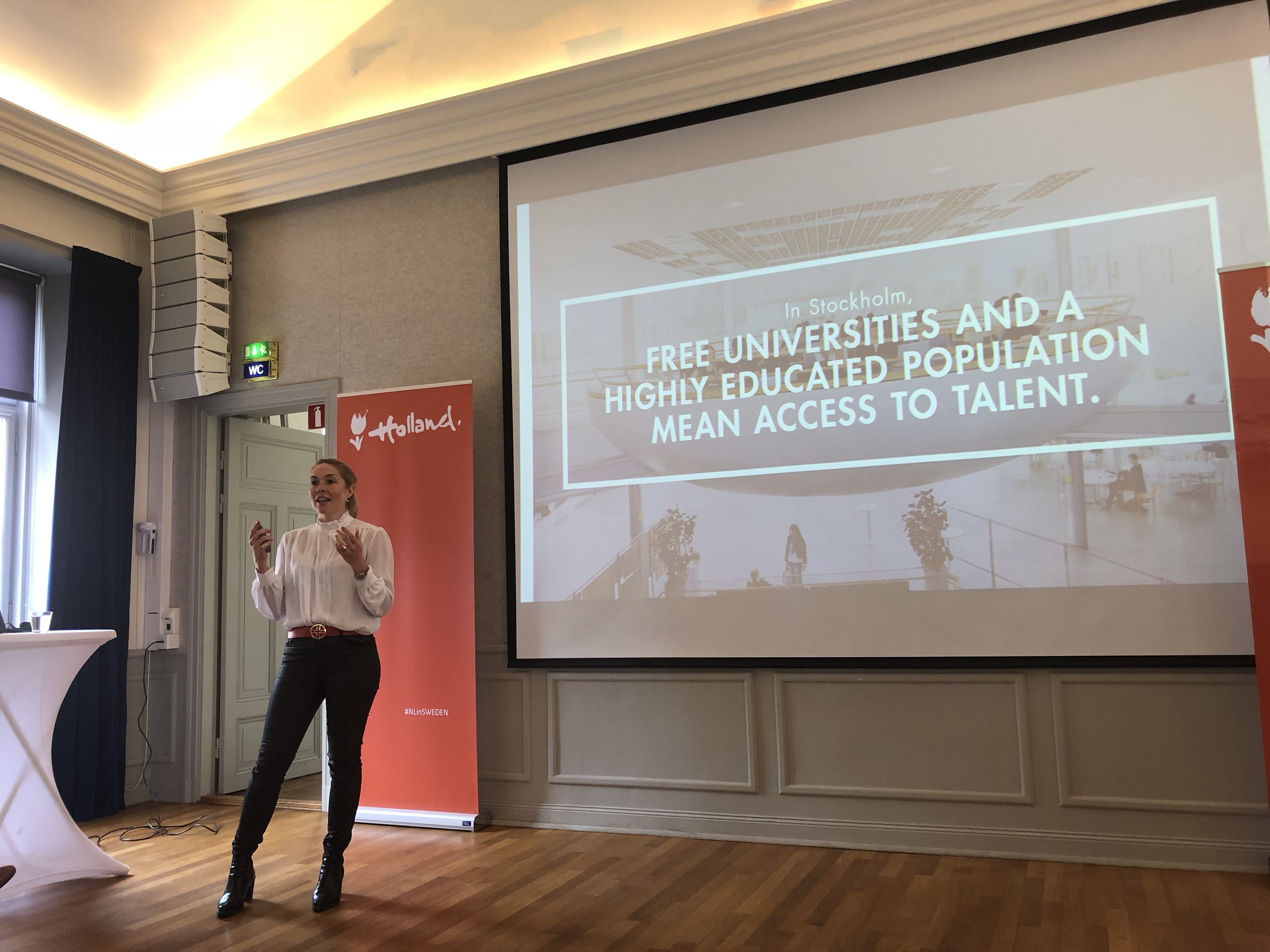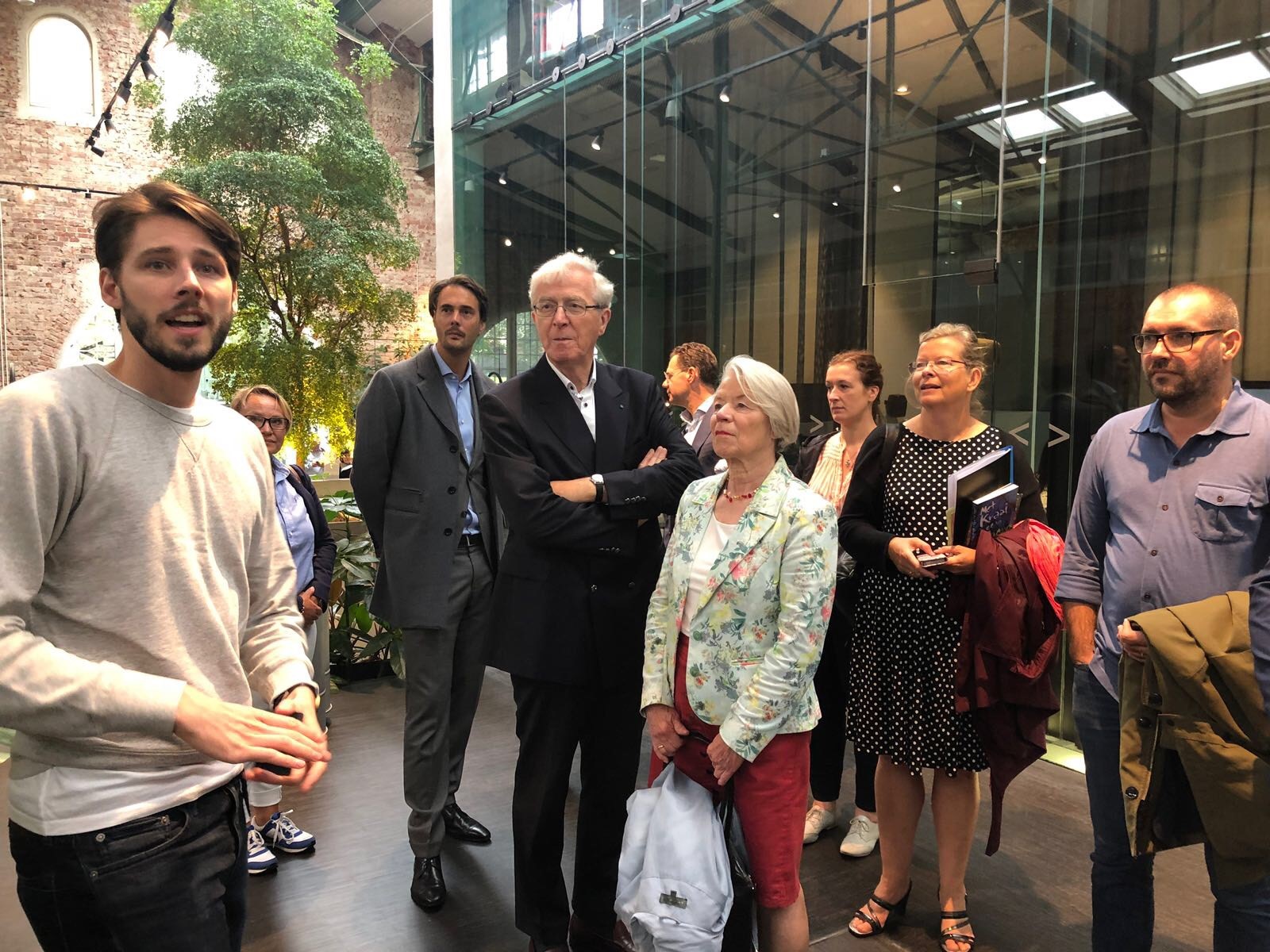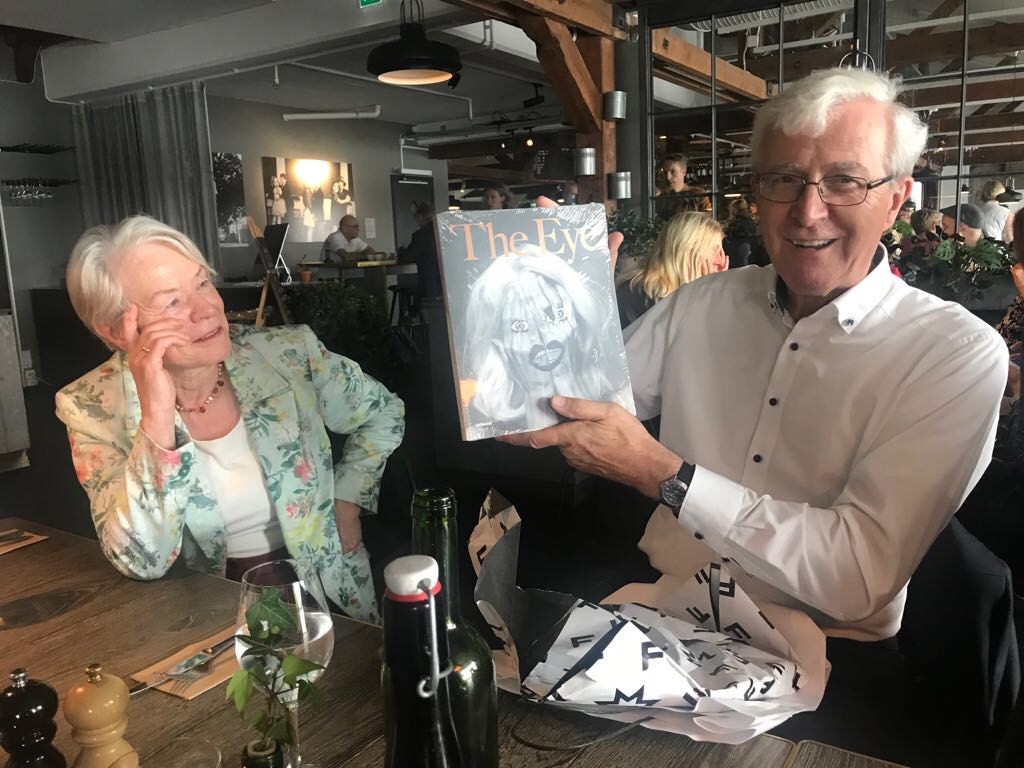 The Swedish Chamber of Commerce would like to thank all participants for contributing to the success of the Swedish Chamber Patron Dinner on November 22, 2016. We cordially thank H.E. Ambassador of Sweden and Honorary Chairman of the Swedish Chamber of Commerce Mr. Per Holmström for hosting the Patron Dinner 2016 and Mr. Jeroen van der Veer, ING Keynote speaker and Honorary Guest, for sharing his experiences and introducing the Round Table discussions.
View event
Register for this event - Non-members
Register for this event - Members
Thank you for registering for this event. Below you can let us know if you want to bring a guest, and if so, how many.