Back to overview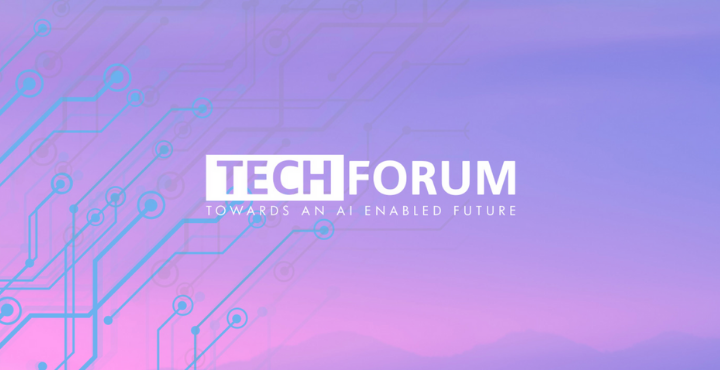 Date: June 10, 2021
Time: 13:00 – 16:00 CET
Tech Forum: Towards an AI-Enabled Future
Tech Forum 2021 brings together business leaders, entrepreneurs, policymakers, and academics to discuss an AI-enabled future. Artificial intelligence is already having an almost revolutionary and transformational impact on society, but where is it taking us? We will be looking at the adoption of AI in organizations, AI as a driver for smart transport, investing in the tech of tomorrow, but also diving into the ethical dilemma. Through keynotes, panels, and interactive talk shows, with stellar line-ups of speakers, the forum is a great way to connect with the UK-Nordic tech ecosystem.
About the Forum: 
Tech Forum is a platform for Swedish-British tech and investors to meet, learn and discuss. Celebrating the best of the latest in technology from across the North Sea, whether it's artificial intelligence, blockchain, or virtual reality (and beyond) – the forum features leading experts at global success stories, exciting entrepreneurs, and challengers alongside passionate purse-string partners.
Register for the event:
Members register SCC UK website here, please add "Member Swedish Chamber of Commerce in the Netherlands" in the "comments" field.
SCC member price: Free
YP member price: Free
Non-member price: £45
To learn more about the Tech Forum and the Speaker Line-Up: Click Here
Read about Female lead in AI here
Read about Adopting AI across an organization here
This is Tech Forum: 
The Swedish Chamber of Commerce would like to thank all participants for contributing to the success of the Swedish Chamber Patron Dinner on November 22, 2016. We cordially thank H.E. Ambassador of Sweden and Honorary Chairman of the Swedish Chamber of Commerce Mr. Per Holmström for hosting the Patron Dinner 2016 and Mr. Jeroen van der Veer, ING Keynote speaker and Honorary Guest, for sharing his experiences and introducing the Round Table discussions.
View event
Register for this event - Non-members
Register for this event - Members
Thank you for registering for this event. Below you can let us know if you want to bring a guest, and if so, how many.