Back to overview
Welcome to this webinar and Q&A on staff wellbeing and resilience during times of disruption, featuring Dr Aarti Anhal, Founder of coaching and consultancy firm before nine.
This seminar is offered to you by a collaboration between the Swedish Chamber of Commerce UK.
We are living through a time of intense pressure and challenge for our people and our businesses. Yet, change also brings opportunity. How can we best support the wellbeing of our now remote workforce? And how can we equip staff with the skills and tools to stand strong, adapt and transform whilst meeting today's and tomorrow's business challenges? Aarti will be sharing advice and top tips on how to look after your people and set them up for success so that they can manage the threats and exploit the opportunities your business faces over the months ahead.
Dr Aarti Anhal has 20 years of experience in organisational resilience, with a specialist focus on human performance. Her firm helps people and organisations thrive during good times and challenging periods of change, crisis and failure.
Agenda
12.00 Welcome
12:05 Presentation
12.35 Q&A
13.00 End of webinar
About the webinar
Organised together with member businesses sharing their expertise with the SCC community, this brand new series of webinars highlight different aspects of operating and leading a business. The themes span from tax, accounting and law, to marketing, HR and cyber security, covering all aspects of running a business.
Booking information
The webinar is free of charge and open for all SCC and YP members in UK and the Netherlands.
Registration from the Netherlands:
Either you can register on the website of the Swedish Chamber of Commerce UK, and tick SCC member
https://www.scc.org.uk/events/list/webinar-and-qa-on-leading-remote-teams-and-successful-online-collaboration/
Or you can email events@scc.org.uk and refer to your Dutch membership
Upon registration, you will be sent information on how to connect to the webinar.
In collaboration with: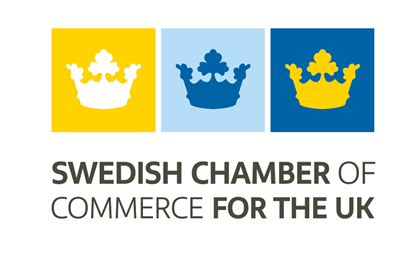 The Swedish Chamber of Commerce would like to thank all participants for contributing to the success of the Swedish Chamber Patron Dinner on November 22, 2016. We cordially thank H.E. Ambassador of Sweden and Honorary Chairman of the Swedish Chamber of Commerce Mr. Per Holmström for hosting the Patron Dinner 2016 and Mr. Jeroen van der Veer, ING Keynote speaker and Honorary Guest, for sharing his experiences and introducing the Round Table discussions.
View event
Register for this event - Non-members
Register for this event - Members
Thank you for registering for this event. Below you can let us know if you want to bring a guest, and if so, how many.