Back to overview
Two scholarships are currently open for application for a new cohort of young talents to join the Swedish Chamber of Commerce for the Netherlands in 2023/2024.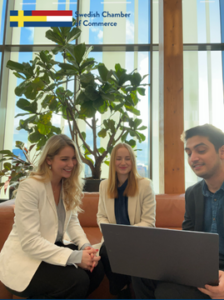 • The Scholarship Fund for Swedish Youth Abroad
Deadline: February 3, 2023.
• Gull & Stellan Ljungberg Foundation
Deadline: February 3, 2023.
The Management Trainee position lasts for 12 months, June 7, 2023 – June 7, 2024, and has served as a platform to launch many successful alumni careers over the years.
Click here for more information and to apply.