Back to overview
Ehsan Turabaz, our beloved and unique Swedish Chamber of Commerce Chairman, fellow member, and friend has passed away.  Ehsan Turabaz, known by so many for his eternally warm smile, welcoming presence, and signature bowties, passed away on Sunday, 6 March 2022 at 63 years old, after a battle with cancer.
Ehsan's sincere interest in others and his genuine embodiment of the IKEA values and his warm heart for Sweden made him a wonderful person, a treasured colleague, and an invaluable representative of not only IKEA but also representing the Swedish Chamber of Commerce as the Chairman since 2016. He held many roles in his 30 years at IKEA, his most recent being International Relations Leader for Core Business Franchise. In this role, Ehsan used his natural diplomacy skills to connect with others. He could often be found shaking hands around The Hague, forming relationships with local and foreign government institutions, business associations, civil society, and the diplomatic community. Those skills he also generously used in his role as Chairman of the Swedish Chamber of Commerce were his amazing ability to build genuine relationships and to connect people was invaluable and left a fantastic positive impact on all who met with him.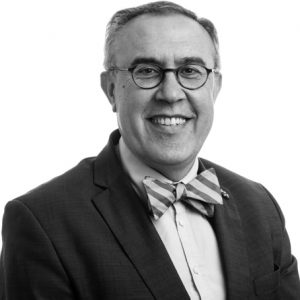 A snapshot of Ehsan's journey
For those who wonder how such a born diplomat ended up at IKEA, this was not Ehsan's original plan. Ehsan was born in Kabul in 1959. With political unrest growing in Afghanistan in the late 70s, Ehsan's parents decided he needed to leave the country. The hope was to get him to the US, where he could work alongside an uncle in the embassy.
Instead, Ehsan landed in the Netherlands, where he eventually applied for asylum and completed his studies. Unfortunately, his dream of becoming a diplomat in the foreign service never came to be, due to the increasing and persistent turmoil in his birth country. Always an optimist, Ehsan did not let that stop him. He started a new path and eventually found IKEA in 1991, via a traineeship at IKEA Amsterdam.
Ehsan moved through many roles in his 30 years with IKEA, most in the field of international and local relations. At the start of the new millennium, he also became something of a bridge-builder for his homeland, welcoming other positions next to his work. These included Honorary Consul-General of Afghanistan in Rotterdam and Amsterdam, Advisor to the Netherlands Institute for International Relations (Clingendael), and Chairman of the Swedish Chamber of Commerce in the Netherlands.
Words from the Vice President of the Swedish Chamber of Commerce:
"We are devastated and terribly sad to lose Ehsan, Chairman of the Swedish Chamber of Commerce, fellow member, and friend, says Johan Uhlin, Managing Director Scania Production Zwolle B.V. and Vice Chairman of the Swedish Chamber of Commerce. Ehsan's unique warm personality and interest in others touched everyone who met with him. He literally saw everyone he came across and his inclusiveness made everyone feel welcome. He was a role model for all of us at the Swedish Chamber of Commerce Board of Directors. With his positive energy and warm heart for Sweden and the trade relations between Sweden and the Netherland, he is an inspiration for us as we will continue our work honoring these values in his amazing spirit. Our thoughts are with his family and colleagues and with all members and friends who will miss him so dearly".
Words from H.E. Ambassador of Sweden Mr. Johannes Oljelund, Honorary Chairman of the Swedish Chamber of Commerce:
"Ehsan has been a leader in fostering and expanding the relationship between Sweden and the Netherlands for a long time. We, the staff of the Swedish Embassy, are deeply saddened by his passing. We will remember Ehsan with deep respect for his knowledge, warmth and energy. Ehsan has fulfilled the role of guide for many Swedish ambassadors and staff members of the embassy. I am very grateful that I had the chance to get to know Ehsan and want to express my heartfelt condolences to Ehsan's family" says Johannes Oljelund, Ambassador of Sweden and Honorary Chairman of the Swedish Chamber of Commerce.
Ways to remember Ehsan
A condolences session organized by the family will be held on Thursday, 10 March from 19:00–20:45 in the auditorium of the Oud Eik en Duinen cemetery. All are welcome to join. Address: Laan van Eik en Duinen 40, The Hague
A private funeral will take place on Friday, 11 March at 11:30. You may join via livestream.  https://start.memoriam.tv/YYXX-0SJW