Back to overview
During the Young Professionals Clothes Swap Day on March 23rd, we had the pleasure to engage in the topic of Conscious Consumption together with Andrea Orsag from MissionC. Andrea is a Sustainability and Circular Economy Evangelist and during this event, she shared her inspiring point of view on sustainable fashion. The participants got insights into the current impacts of the fashion industry and during the evening a discussion was held about what you can do yourself to take action.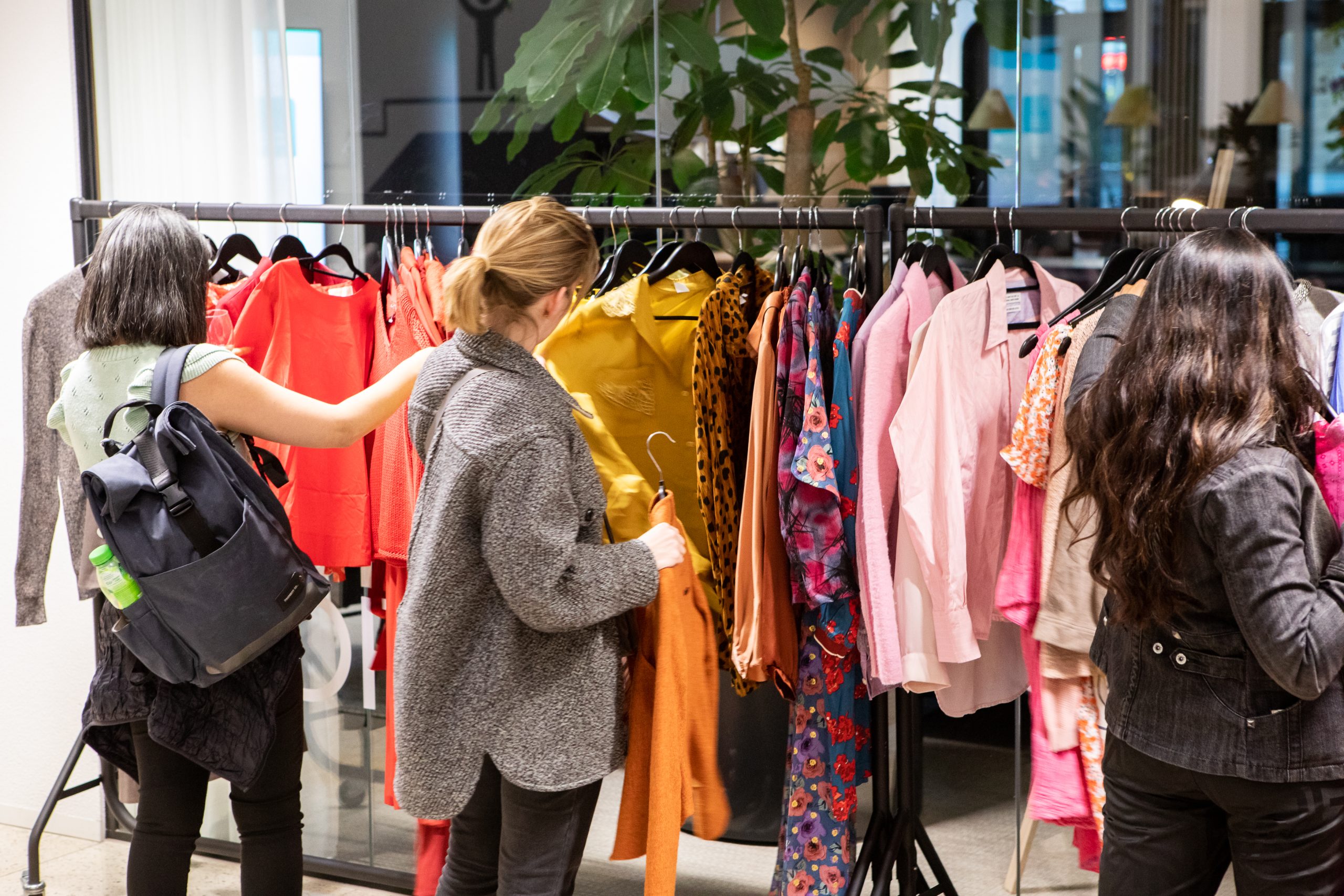 Key takeaways 
The fashion industry accounts for:
10% of global CO2 emissions
20% of global water consumption
100 billion produced clothing items every year, where 80% of the apparel is made by women younger than 24 years old
The fashion industry inevitably has a significant impact on our planet and its people, where the following question may arise;
How is it possible to keep fashion and personal branding fun and sustainable at the same time? 
Andrea shared the following tips on what individuals can do:
LEARN
DISCUSS & SHARE INFORMATION
FIND YOUR STYLE
REPAIR
REWEAR
RENT
BUY SECONDHAND
SHOP CONSCIOUSLY
SWAP
Did you know? 
An average person wears 20% of their clothes 80% of the time. This suggests that there is a lot of room to share, re-wear, and swap clothes that would otherwise just take up space in your wardrobe. By learning together and encouraging new innovative ways of enjoying fashion, more sustainable consumption patterns will evolve. The Young Professionals wish to thank Andrea Orsag for her inspiration and insights. We carry the reminder with us, that wherever you are in the process towards more sustainable choices, a little adaption in the right direction is a fantastic start.
"To create a fair, sustainable, and inclusive world, we need compassion and kindness. And to be kind to others, we need to start by being kind to ourselves."- Andrea Orsag
Photo credit: Hanne Hanssen Photography