Back to overview
The title might not reveal that this book is aimed at women with drive, who want to far and have a career, but that is exactly what it is. The reader gets 46 pieces of advice to better navigate in business, and thereby have the possibility to truly make a difference.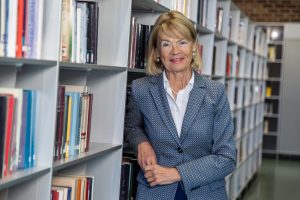 In the book Swedish business profile and author Marianne Hamilton gives advice based on her own experience and from conversations with men and women she has been a mentor to. The approach is very pragmatic; the situations described are easy to recognize.
"I believe in people's inherent strength; people make it happen. A woman's own desire and drive are the factors that will enable her to reach the position she wants," says Marianne Hamilton.
The book is recommended to women – and men – starting out in their careers. It is also suitable reading for all managers that will coach them.
Advies aan mijn lieve dochter has an introduction by Ronnie Leten, Chairman of Ericsson and former CEO of Atlas Copco. He says, "I recommend the book to all women – and men – who are at the beginning of their career. But also to anyone who wonders why we are still talking about gender imbalance in leadership positions."
To buy the book
Advies aan mijn lieve dochter
ISBN 9789151927909
Price approximately EUR 20.
English title: Advice to my dear daughter
Available in web-shops like bol.com

About the author
Marianne Hamilton was a member of Atlas Copco's Executive Management team for 16 years. She has served on several corporate boards. Advice to my dear daughter is her fifth book and the first to be translated into Dutch.
Text: Annika Berglund
Photo of Marianne Hamilton by Kurt Liefsoons