Back to overview
Happy New Year! We started this year with the traditional New Years Reception on January 21, hosted by Chairman Ehsan Turabaz and H.E. Ambassador of Sweden Mrs. Annika Markovic at the Swedish Residence in The Hague. We would like to thank the Ambassador for the warm hosting and all the guests who made this evening very special! This year is the 60th anniversary of The Swedish Chamber of Commerce and we are looking forward to celebrating this with all of our members!
This year the Swedish Chamber of Commerce is celebrating 60 years anniversary in the Netherlands. Sweden and the Netherlands celebrate centuries of friendship and trade, and our business and political spheres are tightly interlinked as a result of it. In November we are therefore planning for a Swedish Chamber 60-year Anniversary Summit and Gala Dinner celebrating Swedish Innovation and look at our joint future ahead, the challenges, and how we can learn from each other. The Summit will be about 21st-century Innovation bringing together business leaders, entrepreneurs, politicians and academics from both Sweden and the Netherlands to address the greater trends facing us, from tech to climate change, the future workforce or global trade.
But already in less than two weeks, on February 3 we are happy to invite all our members and relations to the Nordic Circular Economy Summit 2020. This is a collaboration between the 4 Nordic Embassy's and Chamber's and the European Commission in the Netherlands, supported by The Nordic Council. A special welcome to our Nordic colleagues and partners present here tonight and to the Moderator of Circular Economy Summit 2020, Andrea Orsag from Mission C.
During this Summit participants will build new and strong relations towards circularity on all levels, create business opportunities between Nordic and Dutch companies in the field of circular solutions and green technology and exchange knowledge and experience.
We are also very pleased to continue the co-operation with the Swedish Embassy and to continue the collaboration on Women in Tech so successfully initiated by Tech-Bridge Sweden – the Netherlands in November 2019.
The Anniversary year will be especially highlighted in November 2020 but throughout the whole year we would like to underline the anniversary and the good relations between Sweden and the Netherlands and the excellent business platform of the Swedish Chamber of Commerce built up during the years and to be continued for the future.
We welcome all our members to take part and to take this opportunity to highlight your company, products, and services.
The Swedish Chamber of Commerce cordially thank our sponsors for this event: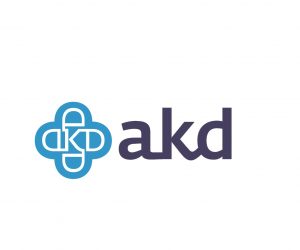 Photos by The Swedish Chamber of Commerce and M. Johansson