Back to overview
The Swedish Chamber of Commerce's Board Meeting took place yesterday in the beautiful decor of the Koninklijke Industrielle Groote Club's Board Room. On behalf of the Board, we are excited to announce new patron Stena Line together with contact person Annika Hult, Trade Director North Sea at Stena Line. We look forward to great collaborations in the future.
From left to right: Roland van Pooij, Kathy Dolk, Bert Heikens, Ehsan Turabaz, Annika Hult, Jan Sundelin, Wilma Buis, Maria Karlström, Kerstin Gerlagh and Everth Flores.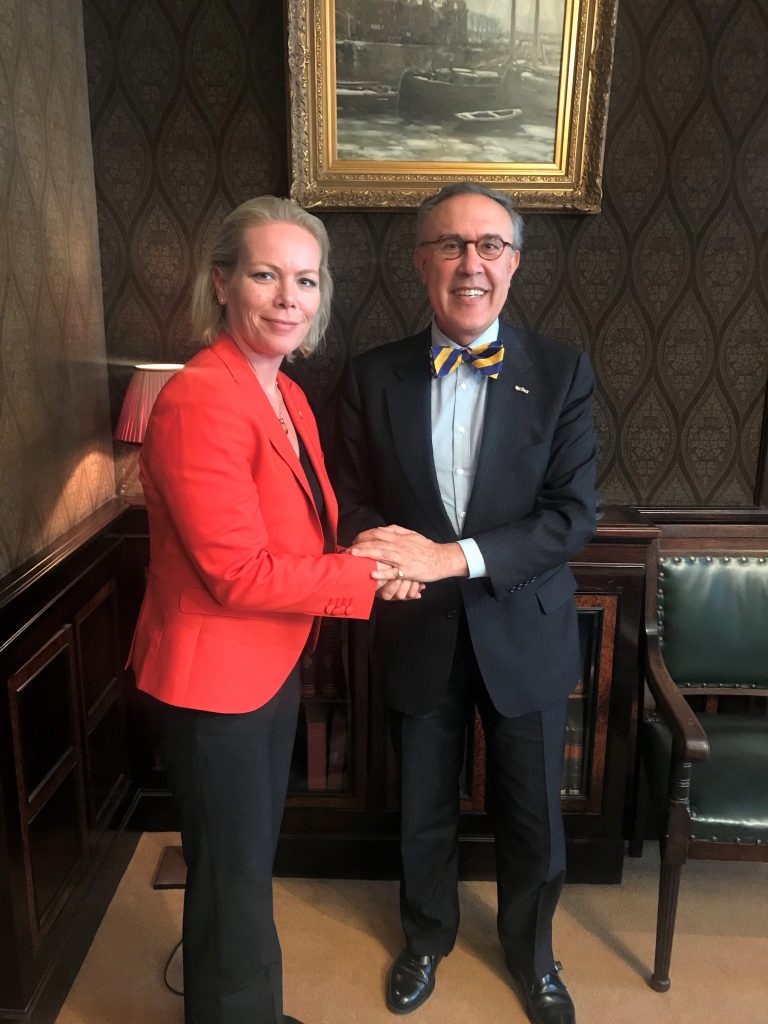 New patron Annika Hult, Stena Line, together with the Chamber Board Chairman, Ehsan Turabaz.