Back to overview
The Young Professionals of the Swedish Chambers of Commerce is very excited to share the news of our new fantastic Young Professionals Committee.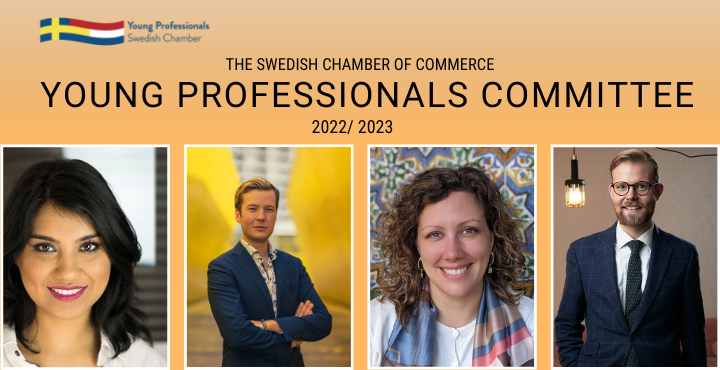 Swati Narwal, Alexander Ljungström, Malin K. Petrocchi and Joachim Rittfeldt Hofvenschiöld are all active members of the Young Professionals Community.
We are happy to share that Swati, who is an Organizational Development Leader at IKEA, has taken on the position of new Chairperson of the Young Professional Committee. Malin is an Ethics & Compliance Manager at Nike, Alexander is the Managing Director of Einar & Partners and Joachim Rittfeldt Hofvenschiöld is the Founder of M&A advisory.
The Swedish Chamber is pleased to have the opportunity to start new collaborations with the new committee and wish them a lot of success!